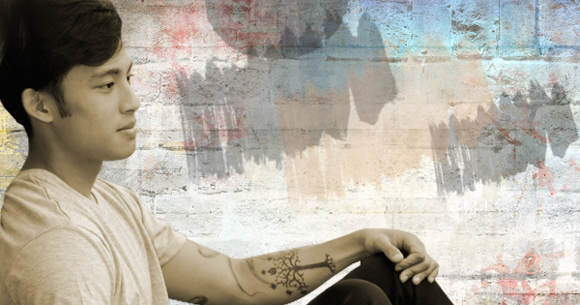 "Do you still want him back?" My friends asked me. I looked at the sky and saw the stars. I felt a twinge somewhere under my ribs that slowly, tightly presses my organs.You used to say my eyes were like the stars. I wonder if we're still looking at the same sky.
My friends offered me a question that hangs, not upon my mind but upon my heart. Do I still want you back? When after you left, my showers ended in sobs? When I walked down the street and I didn't know what to do with my hands? When I have no one to tell as I saw a puppy down the road. When I saw a tall guy walking beside a woman and it became impossible to proceed and walk normally without weeping. My nights were filled with vodka and champagne. And my days became a drama of sitting on the floor and weep.
ADVERTISEMENT - CONTINUE READING BELOW
READ: To My Ex-Someone
Do I still want you back? When all I ever wanted was to forget your name—the most unfavorable word I could ever utter. Because before, it was the sweetest. And it was my favorite four-letter word aside from "love."

Do I still want you back? When in six months you made my mind haunted? You made me feel that there is anger whenever I am alone with my thoughts. Because everytime I think, I only express an impetuous wish that I could kneel down infront of you and beg you to come back to me. Because I don't know how to begin my life again.
READ: To the One Who Waits
I don't know how to look at the sky and not see your smile. I don't know how to walk down the street and not feel your touch. I am afraid of my thoughts because I'm incapable of forgetting you. It keeps on shouting your name. Because it honestly says what I choose to hide, that I still want you back. That after all this time, I am still in love with you.
Sent in by Rxtine. Got your own story to tell? Drop us an email at candymagazine @gmail.com! We'd love to hear what you have to say. If you're lucky, you just might get published in this space, too! Please indicate if you want to remain anonymous. We're also looking for artwork and illustrations to use with the stories, so please send some in if you want to be featured!