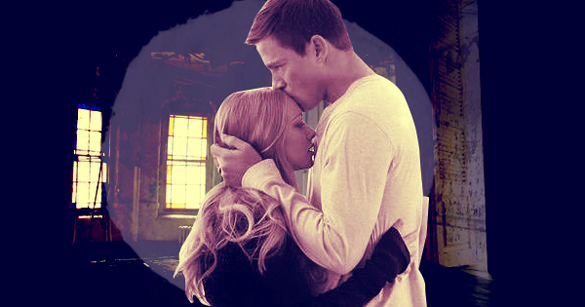 Love,
I look back at the years that we shared together, how amazing my time with you was. Sometimes it breaks my heart to go that far back down the road and be reminded of how much I loved you, how much we loved each other. Deep within my heart are etched memories of you and me. I can see the moment we met like it was just yesterday. Every day since that moment that I first saw you, I have only fallen deeper in love with you so much.
I remember the feelings you gave me whenever I was around you. I felt as if I was in a place where I would never get hurt. And now I'm wondering, how could two people that felt as if they could never live without each other become so distant and far apart? What happened to our love, what happened to us?
ADVERTISEMENT - CONTINUE READING BELOW
I would've never thought that I'd ever question or doubt what we had. You're an amazing guy and I'm a better person because of you. Because you believed in me, because you loved me.
I want you to know that I love you. I love you through every emotional part of the rollercoaster you have brought into my life. I love you on the days you were pleasant and kind and also the days you were unrecognizable to me. I love you through changing circumstance and the rapid movement of time. I even love you when you decided you didn't love me anymore.
ADVERTISEMENT - CONTINUE READING BELOW
A part of me still loves you while I sit here in the darkness, face hot with tears and disillusionment, I love you with all my being and I accept that we are now traveling down different paths in our lives, but my love for you will always remain constant and my past of you will be relived in my dreams. You have broken my heart, but you have not broken my love. I know you have it too, deep inside of you, and my love allows me to genuinely hope that you will understand it one day.
ADVERTISEMENT - CONTINUE READING BELOW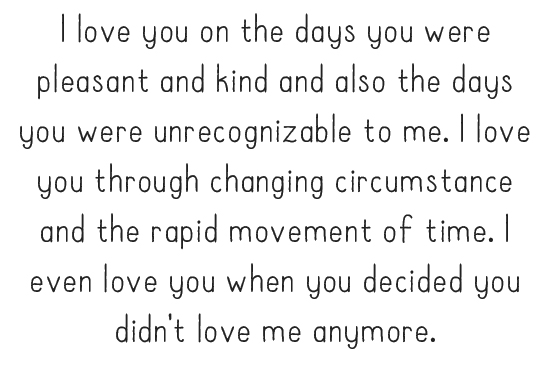 There are no simple letters written about heartbreaks. There is only one simple concept, and that is that love is the most powerful entity in the world. So, I will probably allow a few more tears to fall down tonight in your honor. Though our roads are different now, Maybe someday in the future, our roads will meet and we will travel down the same path once again.
ADVERTISEMENT - CONTINUE READING BELOW
I don't believe that we grew apart, But we began to grow differently. Does that mean that I stopped loving you? Absolutely not. You're a very special soul in my life and you will always continue to be.
John, you will always be my greatest love.
Alynn Descutido is from Bulacan. Got your own story to tell? Drop us an email at candymagazine @gmail.com! We'd love to hear what you have to say. If you're lucky, you just might get published in this space, too! Please indicate if you want to remain anonymous. We're also looking for artwork and illustrations to use with the stories, so please send some in if you want to be featured!