Features
From Our Readers: Because I Write About Every Guy I Like
In Math class, I told myself you weren't part of the equation I tried to answer. But whenever I asked why, it equates to you.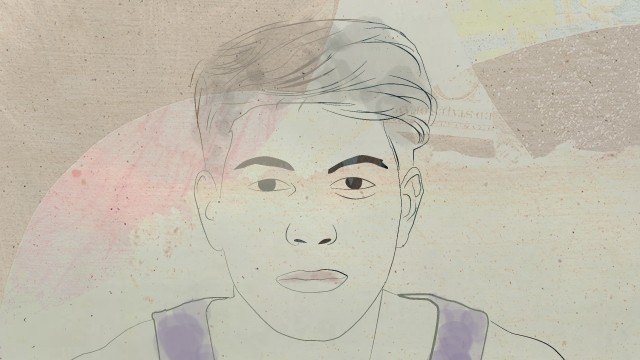 ART Trixie Ison
For the first time, I felt like I'm claiming something I never owned, wasn't supposed to, but felt the guts to grab it—my feelings towards you. I've been juggling worries and masks all month long, looking like nothing but a fool.
In Math class, I told myself you weren't part of the equation I tried to answer. But whenever I asked why, it equates to you. In geography, I found a secure place with distance as my friend. You were miles away yet my heart yearned for a bus ticket to trace back the road and follow you. In English class, I stuttered my way through my speech because all I told were lies. I did not speak of your name to try to erase my mistakes, but I ended up with a blank page. My hand held the pen and owned it. I wrote your initials. In History class, the teacher spoke about the records of the past and how some people changed the world. Ideas became inventions and rocks to magnificent structures, a stroke of a brush to an art painting then I wondered. If I spoke a little louder, can I divide a state, unite a nation, break a law, be heard and lose a voice? If a drop of an apple can shift the course of the world, does admitting to myself I like you start a history? Because like the apple, I fell.
ADVERTISEMENT - CONTINUE READING BELOW
However, outside the premises of our school, I found a park bench that fit me perfectly. I gazed at the floating clouds with nothing running on my mind. Nothing... Then, you again. It became clear to me that I cannot deny anymore. I cannot hide it anymore. It's like I solved a Math problem, tracked a hidden treasure, found the right words to a speech, and made history. Always jumping at every wrong possibility is the reason I have been torturing myself away from the truth. The truth is, I like you. Even if you have everyone's eyes on you and no one can tell if you'll like me back, I'm happy just to own this feeling. I'm too happy to even care what you might say.
For the first time, I'm not anxious at all.

ADVERTISEMENT - CONTINUE READING BELOW
Sent in by Patricia Navarro. Got your own story to tell? Drop us an email at candymagazine @gmail.com! We'd love to hear what you have to say. If you're lucky, you just might get published in this space, too! Please indicate if you want to remain anonymous. We're also looking for artwork and illustrations to use with the stories, so please send some in if you want to be featured!
If you haven't already picked up on that.
It'll be just like the good, old days-except now, you can watch it any time, anywhere.
Molo has since posted his public apology online via Instagram stories.
Finally, something to look forward to.
This is just heartbreaking.
For "a different kind of positive," as designer Ram Silva puts it.
All you need is coffee, hot water, and milk sugar is optional!
What's your best and worst trait as a friend?
Stock your freezer with your all-time Jollibee favorites!
Make the most out of your time in self-quarantine!