Features
From Our Readers: An Open Letter to the One Who Thinks the Pain Will Last Forever
To quote John Green, "It hurt because it mattered."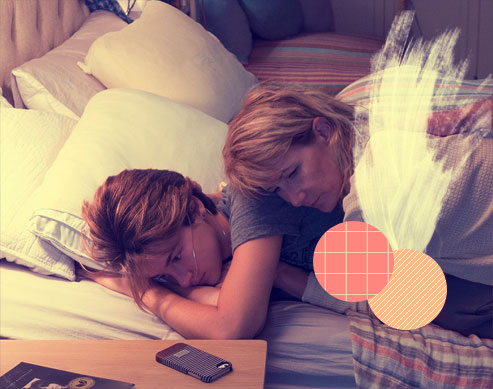 PHOTO 20th Century Fox
Some days, it stings. Some days, it silently pricks. But either way, it kills you every day.
Yes, I am talking about pain, the pain that both hurts and changes. I'm not talking about the kind of pain that loosens, but the kind of pain that latches. Not the kind that is bearable, but the one that impairs. And not the kind of pain that you know will heal, but the kind of pain that feels permanent.
Yes, I'm talking about the pain he caused you.
Funny how the length of time of getting over is more often than not, longer than the time of being together. Unfair, I know. And maddening, too, but that's just how it goes. When it comes to matters of the heart, being broken is an inherent risk. To quote John Green, "It hurt because it mattered." He mattered.
And now that he's gone, perhaps you're going through cycles of Denial-Anger-Bargaining-Depression but cannot ever bring yourself to reach Acceptance. Or maybe you're stuck in one of those phases, desperately looking for a way out. Or maybe you're at that point where you stop trying because you're not quite sure if it will ever stop hurting.
ADVERTISEMENT - CONTINUE READING BELOW
I don't know which is which, and I have no idea where you are at the moment. But there is one thing that I'm certain of- I know your heart aches.
But hey, if even the good times can't last, there is no way that the bad times would. Give Time enough time, and it will get better. Maybe not today, or tomorrow, or the day after tomorrow. But it doesn't mean it will never happen. Eventually, whether you like it or not, trust me, you'll be fine.
At some point, you will unconsciously realize that you are worth so much more. You will come to your senses, and accept that the world doesn't stop for anyone. Not for me, and not for you. Not when you're happy, and definitely not when you're lonely. And so you will decide to get back on your feet, and keep up with the world.
ADVERTISEMENT - CONTINUE READING BELOW
It's true that sometimes, holding on does more damage than letting go. You may not understand this for the time being, but I hope someday you will. As of now, you may choose to keep and hold on to the memories. But it's a must that you let go of the pain. It's about time you free yourself.
Stop thinking about where you went wrong because you didn't.
Erase all Maybes, all What-ifs, and all Could-have-beens. Because if it should have, it would have.
P.S. If there's one thing I learned about love and life, it's the fact that so many people are willing to partake of your pains. So go out, talk to your friends, and release all the hurt until there is nothing left. Because pain, when shared, without a doubt becomes easier to bear.
Written by Beverly Rosalejos (@sasszLy). Got your own story to tell? Drop us an email at candymagazine @gmail.com! We'd love to hear what you have to say. If you're lucky, you just might get published in this space, too!
ADVERTISEMENT - CONTINUE READING BELOW
More Hyun Bin content coming our way!
Makati has plenty of heritage and culture.
These are the styling mistakes you're probably making.
It's the new takeover trend in food.
You might be rekindling an old relationship, but you also wouldn't want to cut ties with other people in the process.
Craving that crispy CLOY goodness?
One college student shares her experience of being a former working student.
The network's franchise is set to expire in March 2020.
It's okay if you don't have life figured out yet.
Stress is short-lived, but your friendship is forever.
Sit back, relax, and get ready to binge!
Here are the different fragrances that the country's leading men wear.