In a world where at the same time half are asleep and half are awake;
Where both sun and moon reflect on a lake;
Where love and hate are felt at once;
Even a smile and a tear could mean one.
Ironic how distance gets closer every second you step away.
No matter how curves and turns take you on a detour from me,
Still, this world is round and crazy.
One day when it turns upside-down,
We'll wake up and our eyes will align—
With me in my gown as I walk down the aisle.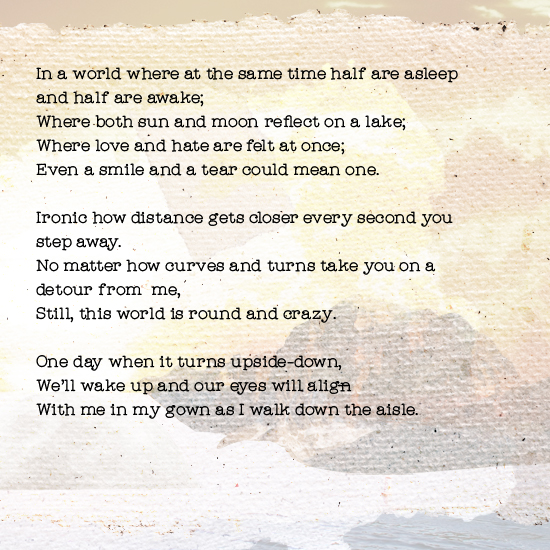 ADVERTISEMENT - CONTINUE READING BELOW
Sent in by Christine Bajao. Got your own story to tell? Drop us an email at candymagazine @gmail.com! We'd love to hear what you have to say. If you're lucky, you just might get published in this space, too! Please indicate if you want to remain anonymous. We're also looking for artwork and illustrations to use with the stories, so please send some in if you want to be featured!