Features
From Our Readers: A Letter to My Love, Now My Guardian Angel
I love you, always. Until we meet again.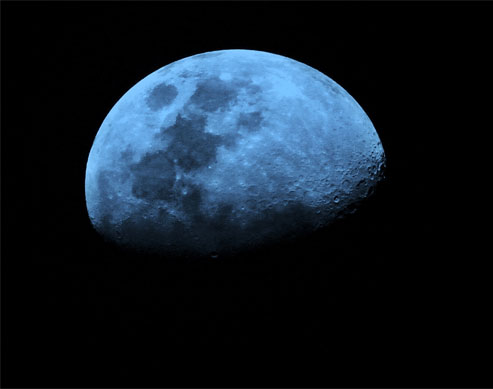 PHOTO freeimages.com (
doc_
)
My Angel,
I thought that in my 20s, I would be facing the typical problems of an adult. I was wrong.
I cannot summarize in this limited space the moments we have shared since the day I met you until the day that I lost you. It has been 7 years but it felt like time came like lightning. It was so fast, I barely even realize that it came to me. I felt like I was stricken for a moment, but the damage felt like something that won't heal for the rest of my life.
I thought that our love story might end up in a typical way as most people do. We started back in high school, so I was pretty sure back then that our relationship would be ruined by childish fights. I even thought maybe we were meant to be with someone else, because we were too young. I knew a lot of things could happen that may lead us to break up eventually. Luckily, we grew up together and our story survived for years and I am nothing but proud of what we had. But who would have thought that your life would have to end too soon?
ADVERTISEMENT - CONTINUE READING BELOW
CONTINUE READING BELOW
Recommended Videos
Remember when we used to talk about our future? We always tried to prepare for our future problems by planning how to solve them even before they happen. We made a promise that no matter how difficult our challenges would be, we won't ever leave each other and we'll always be a team. So when you left, I was scared, scared because I was not prepared to face this world alone. I was confident that any trouble in our way will just pass through us easily. Now, I needed to do something. It was a sudden change of plans...
I want to be strong so I can face all possible challenges that might go my way. I know that you will be my guardian angel. I might not see you, but I am sure that you will guide me in all the obstacles that I will face. I promise that I will live the life you've always wanted me to live. The things I learned from you and from our past will definitely be put to use. I will also continue to write our story as my story even if you're gone so I can inspire people.
ADVERTISEMENT - CONTINUE READING BELOW
You are my soulmate—I still believe that. No matter what life had planned for me, I will always believe that you are the person I was always meant to be with. Your life may have ended a little too soon, but I know for sure that our love will last forever. We only had a short time together, but you filled my life with so much love in those 7 years. I can bare to carry that love for the rest of the days I have left on this planet and I believe that we are bound to see each other again in the next lifetime.
For now, I will live my life to the fullest. I will survive each day. I will be brave and strong. I will definitely be a new woman when you see me in the future. I love you, always. Until we meet again.
Love,
Kriz
ADVERTISEMENT - CONTINUE READING BELOW
Kriz Reyes regularly writes about their love story on wattpad.com.
They were once Green Archers.
South Korea's revised law will give pop culture artists a chance to delay their military service.
According to a new study.
"I love that I am trans. And I love that I am queer."
It's not just about your face shape!
"If I don't want to be taken a video of, I don't have to be."
From award-winning actors to top musicians.
Plus other things to know about the video game streamer.
Have you been dreaming of this trendy hair color?
Did you know he starred in a couple of music videos?
From The Candy Bulletin Community