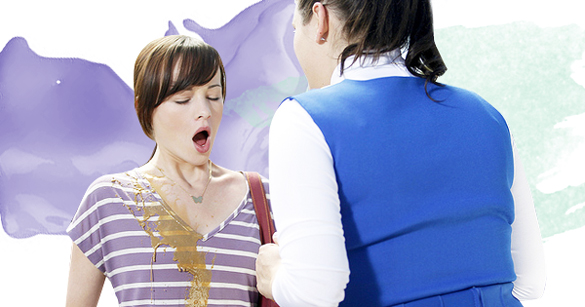 Thank you.
Whether it was during my chilhood or puberty stage, you made school a battlefield. Yes, we go to school to learn. Perhaps you were all part of that package. And I must say, I'm lucky to have encountered people like you.
You made my life difficult for me, and my only sin was that I was a weird introvert. You made my life a laughing joke and everybody seemed to be your minions. You made sure everyone was well aware of all my flaws. You made me not want to go to school ever again. You made me miserable.
I was so wrapped up in despair, shame, self-pity, and anger that I couldn't think straight. I just lost it soon and started crying and crying and crying. I was alone. There was no use telling anyone about it because I had always been a nobody, and you, the cool kids. It was just so unfair.
ADVERTISEMENT - CONTINUE READING BELOW
Of course I wanted revenge. You all deserved to know how it felt like to be me. I pulled myself together and brainstormed on how to avenge myself. I was so mad, so out of my mind, until one day, I overheard news about you.
ADVERTISEMENT - CONTINUE READING BELOW
Your father died. You were gay. You wanted to beat me in class. You had issues at home. You had no real friends despite your army of bullies who were always there to support you when it comes to making my life a living hell. You wanted a genuine relationship that lasted. You actually wanted to be loved, not feared. You wanted a life. You wanted my life.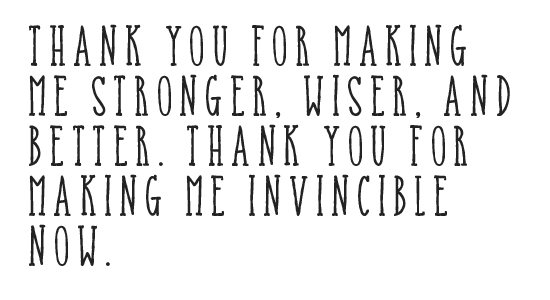 ADVERTISEMENT - CONTINUE READING BELOW
It really hit me hard. I never saw it coming. I never even wondered why you were all doing what you were doing. Sure, we all have our insecurities, but I never thought that's how you deal with them: by bringing people down. What I learned changed everything, though. I no longer wanted to get back to you. I understood then.
So here I am, an even better version of the person you always (used to?) bully. After it all sank in, I realized that the least I could do was show you all how to deal with life despite all of its missing pieces. I decided to be myself more. Yes, you hated me more, and you probably still do. But this time, I smiled at you. This time, I laughed at your joke about how I dress—uniquely. This time, I finally faced my fears. And this time was the last time you can ever hurt me.
ADVERTISEMENT - CONTINUE READING BELOW
I admit, it was hard to completely forgive you all. It took some time, but I learned. And before I knew it, I was finally free.
So I want to thank you all. Thank you for helping me become who I am. Thank you for making me stronger, wiser, and better. Thank you for making me invincible now. If it weren't for you, I probably would have never made it to my dream university.
Sincerely,
L
READ MORE:
To the Girl Who Bullied Me
A Candy Girl's Guide To Dealing With Bullies
I Used To Be Bullied And Here's How I Turned My Life Around
Sent in anonymously. Got your own story to tell? Drop us an email at candymagazine @gmail.com! We'd love to hear what you have to say. If you're lucky, you just might get published in this space, too! Please indicate if you want to remain anonymous. We're also looking for artwork and illustrations to use with the stories, so please send some in if you want to be featured!
ADVERTISEMENT - CONTINUE READING BELOW