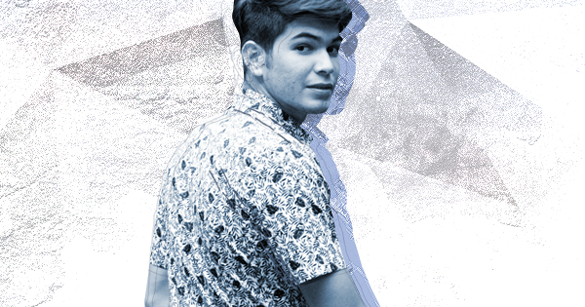 Isn't it ironic how you left me when you were the one who told me not to leave you? To be honest, I hate you so much right now. I hate the fact that I still love you even after what you've done. You have proven to me that all guys are the same, that they are meant to hurt you. You told me that "I'll prove you wrong." Well, look at us now. Where are we? We're over.
All the "I'm sorry"s and the promises that you've said and made have gone to waste. You have single-handedly crushed my heart into a million pieces. I didn't even think that it was possible, but you did. You broke my heart like it was just some piece of glass that can be glued back together and that can be fixed with an apology. How is it? It's still broken. Because no matter how many "I'm sorry"s you give me, it doesn't change the fact that it's still broken.
ADVERTISEMENT - CONTINUE READING BELOW
Let's try to think positive for a while, shall we? Let's say that you'll ask me for another chance to fix our relationship, to fix us. Let's say that we do get back together. Will things change? No. Because we've been through this a bunch of times already. Even though we get back together, you'll never be the same person that I fell in love with the first time we talked. You'll never be the same person who would text me good morning or good night. You'll never be the same person who always checks up on me whenever I feel down or sick. You'll never be the same, we will never be the same.
ADVERTISEMENT - CONTINUE READING BELOW
How is it so easy for you to leave me, when I almost died of thinking about leaving you? Remember when I said that I was afraid of losing you? I still am. I'm so afraid of losing you that I check up on you constantly. I text you and I even try to call you, but you're too busy. You're just too busy to even speak to me. And I let that slide, because I know how important your studies, basketball, your friends, your family are. That's how much I love you.
ADVERTISEMENT - CONTINUE READING BELOW
I'm such a coward for not telling you this in person. I'm afraid that you'll hate me, or judge me, or even laugh at me. I pity myself sometimes. Because deep down inside, I still hope that you're going to change. Did you not notice your drastic change? I did. And that was one of the reasons why I was afraid to lose you. But you know what? I'm glad that you left me. Because it would hurt more if I did.
Last Saturday, I had a dream that you were going to leave me. And I've been having this feeling that you eventually will. It's not that my faith in you was so little, it was because I had this intuition that you were going to leave so it didn't really shock me that you left. When you actually left that day, it tore me apart. I cried for 5 days straight and every night, I would pray to God that you would tell me that it was all a bad joke. I wish it was just a joke. I tried smiling. I even resulted to stress eating, but it didn't work. Everything just reminded me of you. It came to a point where I didn't even smile anymore. I would just stare at the wall until someone called my attention.
ADVERTISEMENT - CONTINUE READING BELOW

But you know what? I'm okay with it. Because I realized that this will all pass, and someday, I won't miss you as much anymore. Maybe in the near future, I'll be able to look at you and smile. So please don't take offense if I don't, because I'm not ready yet. I'm not ready to breakdown in front of you. But if leaving me will make you feel at ease and happier, then I will allow it. Whatever makes you happy. Because that was my goal from the start: to make you happy. I'm sorry if I wasn't good enough, but I can assure you that I did try my best. I really did. I'm still so lucky to have met you and shared quite an adventure with you. I just want you to know that you're free. And that I hope you'll be happy again. I'll see you around.
ADVERTISEMENT - CONTINUE READING BELOW
Sent in anonymously. Got your own story to tell? Drop us an email at candymagazine @gmail.com! We'd love to hear what you have to say. If you're lucky, you just might get published in this space, too! Please indicate if you want to remain anonymous. We're also looking for artwork and illustrations to use with the stories, so please send some in if you want to be featured!