Features
From Our Readers: A Letter For My Future Self
Be fearless and live life with no regrets.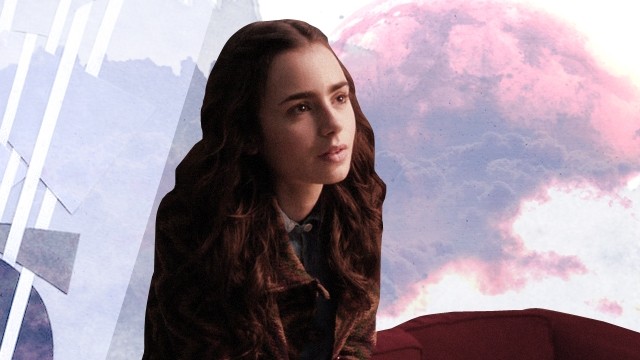 ART Trixie Ison
Dear Me 2.0,
Do you still remember the days when you're enjoying a Disney movie and you also dreamt of your own fairytale? Do you still remember how you fangirled over One Direction and LA Aguinaldo? Do you still remember everything that brought you to where you are now?
By the time you are reading this I have no idea where you are, how you've been, and who you're with. You might be travelling another country, you might be busy with your dream job, you might be with your very own Prince Charming, no one knows but one thing is for sure, 'still a free spirit with a wild heart. You go for what you want and you stand up for what is right.
I know for a fact that I am in no position to give you an advice because I'm pretty sure that you're a lot wiser than me. But let me tell you this, always put in mind what mommy always use to tell me... well, us. Always remember that, (1) your self-worth is something that you must always treasure, (2) don't let anyone rob you of your chance for happiness, and (3) know that no matter what happens in your life, your family will always be by your side.
ADVERTISEMENT - CONTINUE READING BELOW
CONTINUE READING BELOW
Recommended Videos
If there is something that you should bring as you age, those are mommy's words of wisdom. Do not forget that if you live by these rules, you will be where destiny planned you to be at. But do not forget your rules as well, be fearless and live life with no regrets.
Be fearless and live life with no regrets
Your life isn't as full of rainbows and smiles as you have dreamed it would be. You might have fallen a few times while you're walking down your bumpy journey but what's important is that you were able to learn and have fun at the same time. Those mistakes completes your individuality and I'm pretty sure those things contributed in making yourself a better person, and that is as equally important as mommy's golden words.
So, me of tomorrow, continue on listening to the little voices inside your head, march to your own cadence, and always follow your heart no matter where it would lead you.
ADVERTISEMENT - CONTINUE READING BELOW
All the Love,
You 1.0
Sent in by Patricia C. De Guzman. Submit your feels!
Have you ever heard of the *Off-Facebook Activity* tool?
At The British School Manila, students use social media to foster a sense of belonging.
Here's a little throwback that will make your day!
The security issues detected "may have been actively exploited" by hackers.
"No matter how hard we tried to make it work, it wasn't meant to be."
Take your pick from this list of self-care apps and mood trackers.
It's happening in stores and online!
It isn't an easy feat even for the regular students like us.
In case you're curious about what kind of jobs are currently available in the market.
For when you're feeling adventurous.
You can spend Happy Hour watching the sunset!
From The Candy Bulletin Community