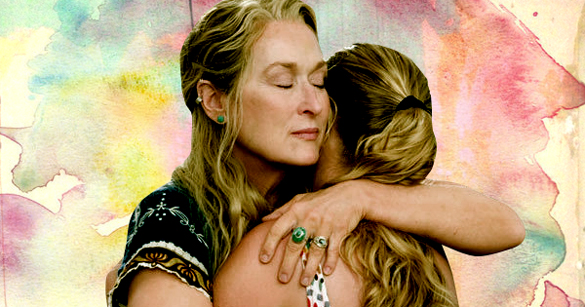 Mom, there were a lot of times where I would try to catch your eye to get a clue of what's happening. I can count a couple of times where I would stare at your back and my mind would wrestle with whether I should just let my hands slip through your waist or just play it cool like how a child should handle it. There are also moments where I would notice how you don't have the appetite to eat your favorite dish and heaven knows how much the thought of it keeps me awake at night. When it's just the two of us—whether inside the car or anywhere in the house—there were quite a few moments where I was at the edge of asking you all my worries. But I guess what kept me from doing it was the fact that I didn't want you to know that I can see through you, that I know you're going through something.
As your daughter there would probably be nothing more heartbreaking than to witness precious tears falling from your gloomy eyes. That is why as much as possible I want to protect you from all types of storms, mom. I would hand you an umbrella to keep you from getting wet or just cover you with it if you refuse to take it from me. The rain drops rolling down from your forehead down to your eyes is the last metaphor I'd want to understand.
But then the world couldn't be complete without it being unfair, right? We'll all have to get our hearts broken, our eyes stinging from crying so hard and our whole being crashed into tiny pieces once in a while. So at times when you're trapped in this bitter picture of life and you feel like everyone has turned their back at you, try turning around again to the other side and you will see me flashing a smile at you amidst all the hearts that have forgotten the ties they made with yours.
ADVERTISEMENT - CONTINUE READING BELOW
You don't have to cover your mouth to keep the painful noise from being heard nor do you need to face the other side of the bed to hide your tears away. You have to know that you are never alone in this world and it's okay for a mom to be weak sometimes. Your daughter has shoulders that are always available for your head to lie on, arms that are always open when you need comfort, eyes that are never oblivious of what you are going through, and lips that will never get tired of reminding things that you always tend to forget.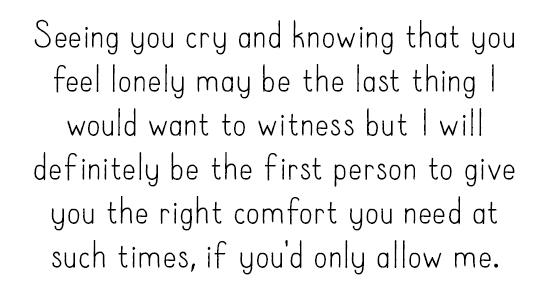 I'm not just your daughter, mom. I could also be your best friend—a best friend you can trust and a best friend who truly cares.
Seeing you cry and knowing that you feel lonely may be the last thing I would want to witness but I will definitely be the first person to give you the right comfort you need at such times, if you'd only allow me.
To all the moms out there, remember that you are never alone. Your kids are always here for you. We are always here for you.
Sent in by Quennie Abuyuan. Got your own story to tell? Drop us an email at candymagazine @gmail.com! We'd love to hear what you have to say. If you're lucky, you just might get published in this space, too! Please indicate if you want to remain anonymous. We're also looking for artwork and illustrations to use with the stories, so please send some in if you want to be featured!