Features
From Creative Corner: Optical Illusion
Here's another poem straight from TeenTalk's Creative Corner. Post your own and get featured on the site!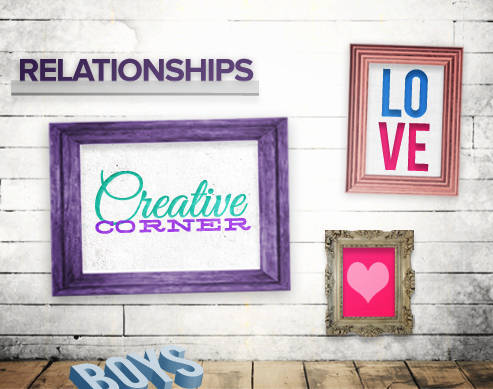 Optical Illusion

The photograph inside that frame
is a testament that
one certain afternoon
he whispered sweet nothings
in her ear.

(Your voice echoes in my head every night.)

The bumps on the road
will be
a proof
that no matter
how perfect
a relationship is
there will still be
forces that
try to
break two people
apart.

(You slowly take
my breath away with
every kiss.)

Two stangers who
realized what they
wanted on a
day where winds
shook and woke
sleeping hearts.

A pair of lovers,
both broken and
waiting,
finally lacing
their delicate
fingers with
something that both
made them feel
fuzzy.

(I will never let go of your hand.)

Their journey
would be an evidence
to what others
think is
unreachable.
Got your own poem to share? Post them in our Creative Corner board on TeenTalk! To read more poems by Candy Girls just like you, click on this link.
Put these movies on, catch these inspiring quotes, and remind yourself that you deserve to be loved and to grow, with or without your S.O.
For instance, UP MBS welcomes students from any university, college graduates, and even professionals!
From the master crammer to the sleeping beauty.
Do you thrive on working late nights and dread waking up early to get to school?
The student-artist talks about how he got started on portraiture and food art, his most memorable piece, and his advice to fellow student-artists.
For the third time, University of Sto. Tomas ranked first in an independent survey on the best psychology schools in the country.
"Psychology major ka? Sige nga, can you read my mind?"
Before you commit to your first ink, you might want to consider these things first.
Truth is, there's a chance your college major won't be entirely related to your career path.
There are some things we wish we would've done differently in high school.