Many plans have been put on hold because of the pandemic, but for others, new plans can also come into fruition. That was the case for fashion student Ara Madrigal. Ara just finished her first term in Slim's Fashion & Arts School in December of last year. She was enrolled in the DM2 (dressmarking 2) class when the pandemic happened. 
But due to certain obstacles, Ara had to withdraw from class. Instead, she made the bold move to start her brand Enchante, a clothing line specifically focused on making PPEs. Read on to learn how Ara went from fashion student to business owner:
Online classes for fashion students isn't quite the same.
Online classes have a somewhat different impact on fashion students compared to others. Because their education requires hands-on and practical learning, it became apparent that transitioning to online classes was going to be a challenge. "I was enrolled in the DM2 (dressmarking 2) class when the pandemic happened," Ara shares. "It's important for the course to be taken with physical supervision from our instructors. We were all like, 'How are we going to do it?' Plus I don't have a proper place to do and even cut HUGE patterns. It was a hard decision, but I decided to withdrew at that time."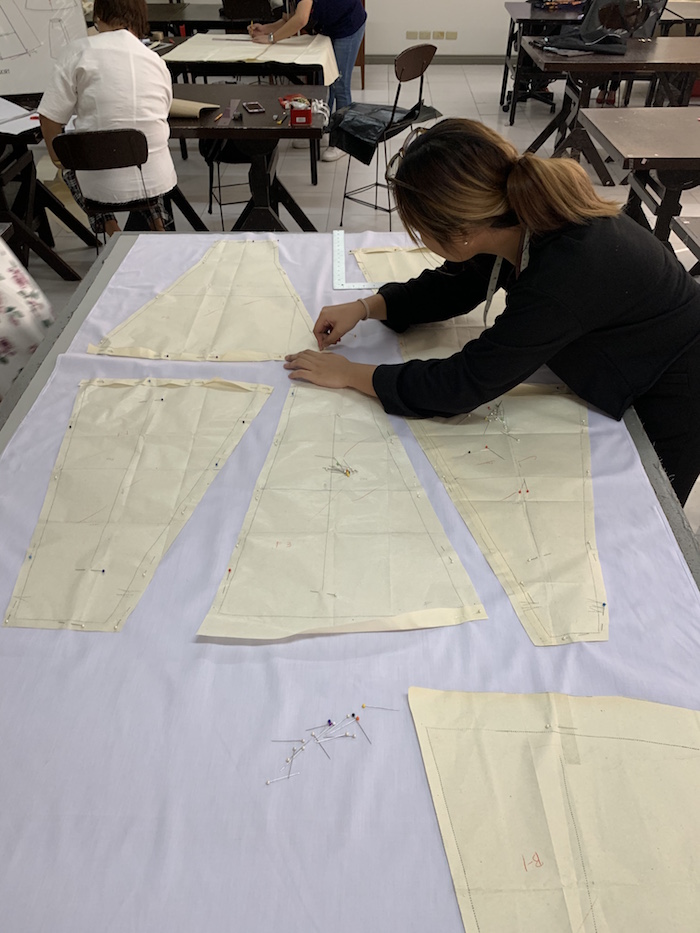 ADVERTISEMENT - CONTINUE READING BELOW
She started her business with P4,000.
Withdrawing from class was a tough move for Ara, but it was the best route for her at that time given the challenges of online learning and the cancellation of so many events. Instead, she decided to go ahead and put her designs out there by starting her own fashion line called Enchante. "I wanted to still give chance to people to express themselves through fashion even during pandemic. So I thought, why not convert my designs to this? That's when Enchante started," she shares.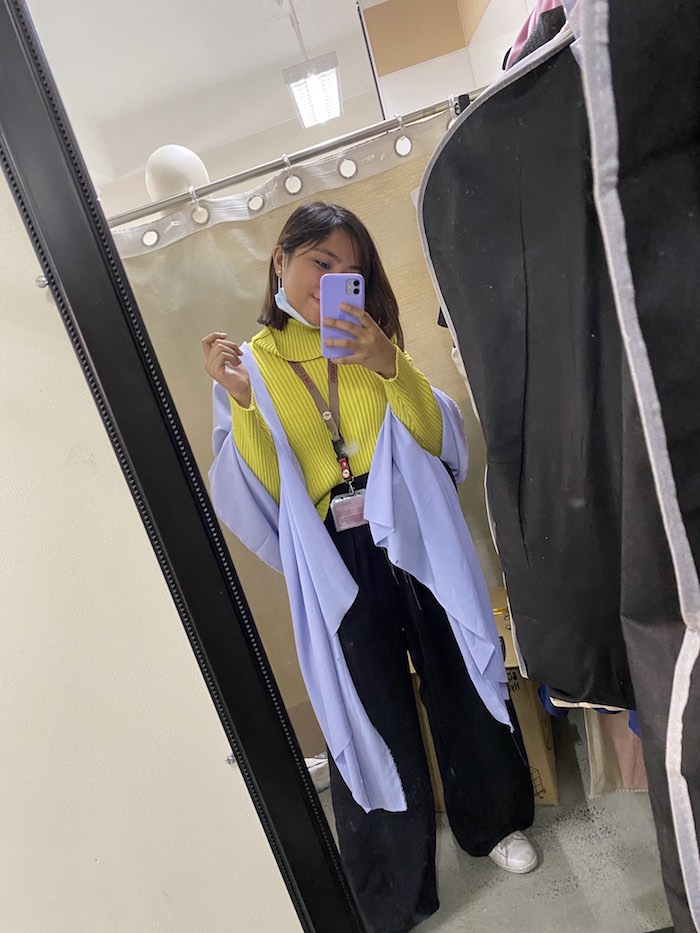 With all the savings she had left from working as an assistant stylist, Ara launched her brand. "I started Enchante with the 2,000-peso savings and the 2,000-peso salary I got from my freelance job as an assistant stylist. Pandemic really hit hard on people and I got nothing left but P4,000 in my bank account. (Please don't let my parents know! I hope they wouldn't see this! *fingers crossed*)"
Running a business is team effort.
While Ara's the mastermind behind Enchante, the brand was thanks in part to collective effort. "I work with our family seamstress, Ate Lanie. She's been our go-to seamstress since I was a kid. She knows me and my style very well. I still suck at sketching but she's able to understand what I'm trying to come up with," Ara says. "Kelsie, my bestfriend and model, knew it was my dream to rule the fashion industry since we're eight so she's a hundred percent willing to strike a pose. When it comes to picking up fabrics and shipping orders, I luckily got my boyfriend to do that for me. And my friends! They came up with witty captions and help me do layouts for posting."
She got her loyal clients through paid ads.
Right now, Enchante has many loyal clients from the U.S., Canada, and Qatar. Ara's strategy was to reach as far as she could and opted to utilize social media's advertising and boosting features, but word-of-mouth definitely helped her sustain her brand as well.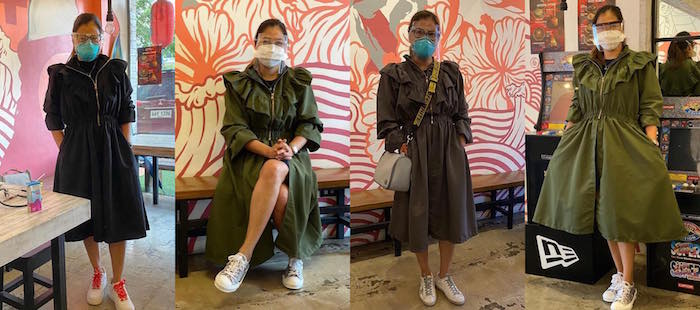 ADVERTISEMENT - CONTINUE READING BELOW
"Instagram and Facebook usually allow us to choose a target audience, specific location, target age range, and interests of people we want to reach by boosting posts," Ara shares. ". Luckily, I got a very nice response from it, my target sales for a month got completed in three days. Then my clients referred me to their friends. And it goes a looong way! Right now I often receive repeat orders so I don't pay Facebook/Instagram that much, unlike before. My previous clients are the best advertisers! Haha."
You'll have to be willing to take risks.
Starting a business, especially in the middle of a global crisis, definitely has risks involved. For Ara, that was the most challenging phase to deal with in the process of building her clothing line. "I risked almost everything just to launch Enchante. I invested all my time, money, energy and everything I have myself. I also risked not being able to enroll for school since I've started getting more inquiries every day and been managing my business."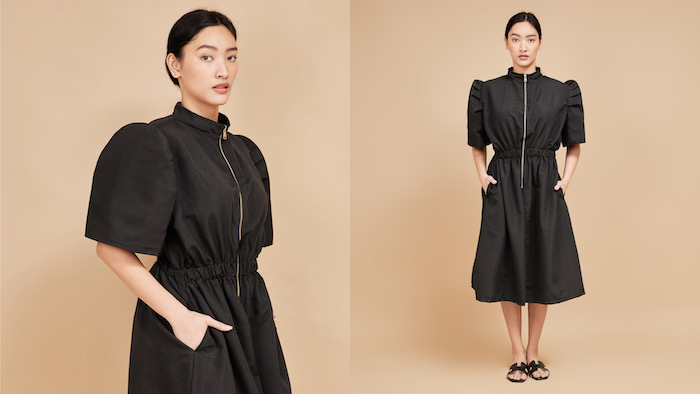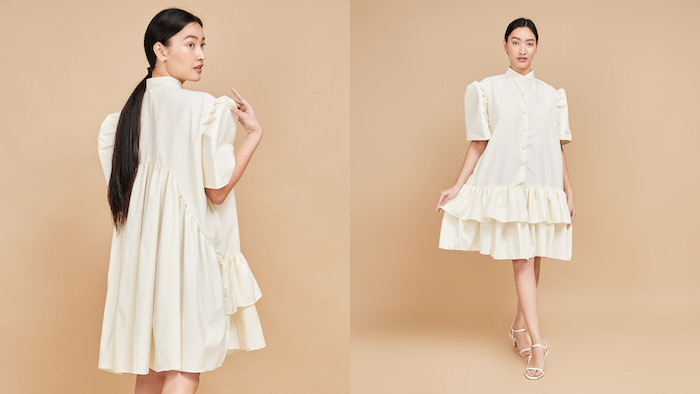 ADVERTISEMENT - CONTINUE READING BELOW
But for someone who believes in their vision and values their craft despite the odds, the end result was worth the risk--and it certainly paid off. "The most fulfilling thing I got from opening Enchante is the overwhelming feedback I got from my clients. How they don't just thank me. It makes me happy to see them satisfied with what they bought. They often send me texts from their friends asking where they get their PPEs pa nga. I'm younger than them so they felt proud din that other people noticed my skills. Additionally, I think my family can now recognize that I have a future with fashion."
***
CanB is finally here! If you're an aspiring writer, vlogger, artist, or kahit marami ka lang talagang time, submit your entries here and make your mark in the Candy community! Share your feels, show your skills. Don't worry—we won't judge. ;)