Our lucky Whisper Big Best Backfriend Blowout winners Jeanelle Manuel, 20, and Claudette Miranda, 16, had a VIP treat like no other, thanks to Whisper!
As winners, they got to bring their BBFs (Ashley Dasoy, 16, and Regine Placido, 16) as their dates and be treated as VIPs for the day at the Candy Reader's Choice Awards.
Their prizes included hair and makeup styling at the posh Jing Monis Salon at Greenbelt 1, Makati City. Jeanelle, Ashley, Claudette, and Regine were then met by their dates, no other than our certified Candy Cuties—Enzo Cruz, Wryan Chua, Julio Vicencio, and Earl Santos. These fine young gentlemen joined our BBFs in a swaggerific ride—an Escalade limousine—to the 2014 Candy's Readers' Choice Awards at the Rockwell Tent.
At Candy's beach-themed Readers' Choice Awards, our Whisper BBF winners hung out at the VIP area, and got to see their favorite celebs from Candy Cutie host, Alexander Diaz, athletes Jeron Teng and Gretchen Ho to stars Kathryn Bernardo, Janella Salvador, Enrique Gil, and so much more!
Click on the gallery to take a peek at their Whisper Big Best Backfriend Blowout experience. Watch out for the video of their dates with the best backfriends!
ADVERTISEMENT - CONTINUE READING BELOW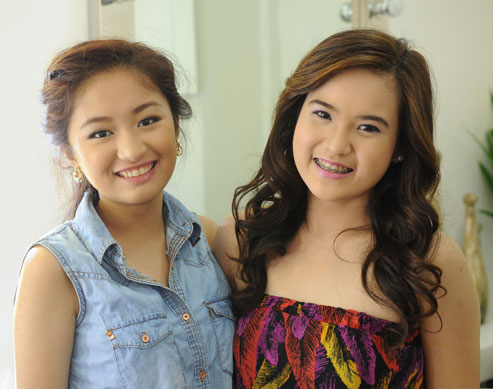 ADVERTISEMENT - CONTINUE READING BELOW