Features
Everything You Need to Know to Survive Finals
From developing good study habits to making your desk conducive to reviewing, we've got you covered!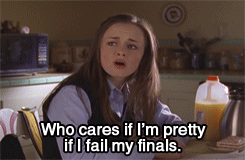 WB
We know you're probably tired from all the late nights spent studying and finishing up final projects for the past couple of days. Before you give up completely, we've rounded up some very helpful tips we've collected through the years to aid you in acing those finals. You can do it!
11 Habits of A-Listers. Listening to teachers and not cramming are just two of the reasons why those who are at the top of their class succeed. Find out what the rest of the habits you need to develop to be like them!
Candy Cuties study, too! Find out how cutie and actor Martin del Rosario studies for exams.
5 Steps to Acing Your Tests. From re-reading instructions to having a 5-minute break for every 30 minutes of studying, these steps will help you ace that final!
Hell week: A survival guide. If you're on your senior year, you've probably had years of hell week experience. But make sure you survive your last one by following this guide!
Develop good study habits. Though your habit of overnight memorizing might help you score a perfect A on some tests, developing good study habits can actually help you ace all of your tests. Now how's that for motivation?
A study-friendly desk. Your environment can affect the way you absorb information more than you think. When you have a study-friendly desk, it'll be easier to review, too!
Where to study. If you can't get any studying done at home or at your (shared) dorm room, then check out these places where you can review in peace.
Now what are you waiting for? Time to hit the books! Good luck and we're sure you'll pass with flying colors.
\\\\\\\\\\\\\\\\\\\\\\\\\\\\\\\\\\\\\\\\\\\\\\\\\\\\\\\\\\\\\\\\\\
Get the latest updates from candy!
subscribe to our newsletter!
////////////////////////////////////////////////////////////////
Skip a makeup step with these beauty goodies!
Take pretty notes and study effectively with these tips!
Wait for a love like this. A love that is good to you, for you.
Are you up for this challenge?
Can't wait to see the actual gowns!
The up-and-coming musicians and childhood friends talk about their music, creative process, and why it's important to be woke.
Because when it comes to a great lip game, there's really no need to splurge!
A different language sheds new light on everyday terms.