Social media is slowly taking over the world. It's almost impossible for any person you encounter on a daily basis to not have a personal account on Facebook, Twitter, or Instagram on their smartphones or laptops. You may also feel like you can tell a lot about a person through the posts they publish on their walls and the photos they share. Which is why it's important for Candy Girls such as yourself to be a role model for proper social media etiquette. Stay updated and classy through this guide on how to be an awesome friend or follower online!
1 #NoFilter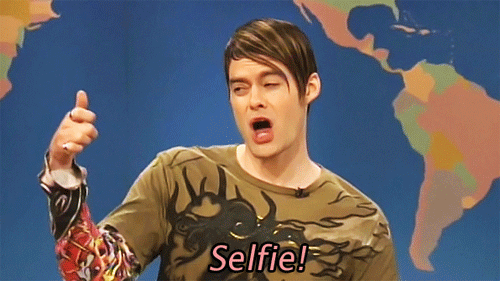 via teendotcom.tumblr.com
Don't hide your pretty face behind all those layers and layers of photo filters. Even if it seems like Taylor Swift or Kendall Jenner looks flawless in all of their selfies, that doesn't mean you have to compete with their looks and selfie skills. Be confident, be proud of your skin, and show the world your real beauty! Don't be ashamed to post photos of your friends, family, and adventures as long as you are wary of the things you are okay with being public and easily accessible.
ADVERTISEMENT - CONTINUE READING BELOW
2 Be kind, be genuine.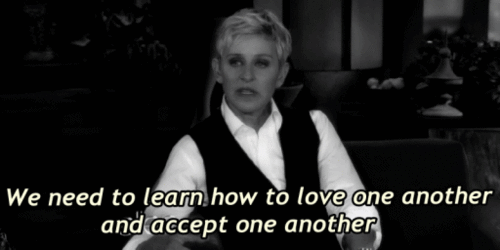 via youngmunchkin.tumblr.com
There are so many things to celebrate and learn more about with the accessibility of the Internet and social media! Share articles that promote good causes and bring about positivity towards its readers. If you see positive social change taking place whether in school, the mall, or any public place, sharing these random acts of kindness can make a big difference. Spread the love around!
3 Do some research.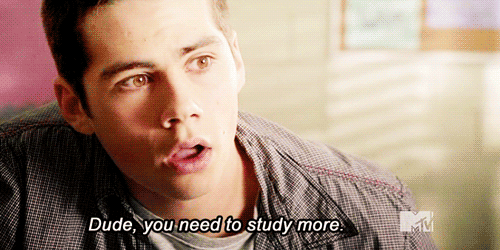 via giphy.com
With the power of social media, it's now so easy to falsify information and make it seem credible at first glance. Before you react or share articles or photos, check if the source is from a credible website or author and do some background check on the topic at hand. Satirical posts are also a popular source of entertainment nowadays, so also make sure that the article you're reading is just for laughs. Be critical of the articles and photos you see and read online by being a proactive reader.
4 Don't hate, appreciate!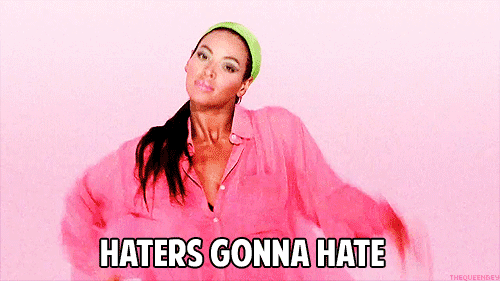 via giphy.com
Growing up, we've all heard our elders say "If you don't have anything nice to say, don't say anything at all," especially when it comes to having conversations with other people. This is still very true even on social media, especially since the person you're communicating with isn't physically present. Avoid picking fights, shaming, and using crude language over articles and opinions of other people that you don't agree with. These can be considered as cyberbullying and could cause a lot of trouble. Instead, choose the high road and settle your differences in private where you can discuss matters and not disturb other people's news feeds. Healthy debates are very much appreciated, but keep the discussion well-mannered and respectful.
ADVERTISEMENT - CONTINUE READING BELOW
5 Respect yours (and other people's) privacy.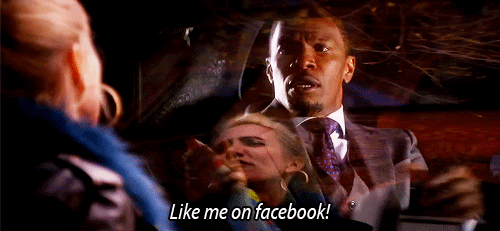 via theblogofeternalstench.tumblr.com
Posting a comment is perfectly fine, but there is a tendency for one comment to end up turning into a whole conversation. If you feel like the conversation might take a deep dive and there's more for you and your friend to talk about, message him or her privately instead! By sharing your thoughts and opinions, you could catch up with your friend and take the friendship beyond the online atmosphere. Social media makes it so much easier for you to make friends, keep old ones, and rekindle present ones so make use of this opportunity to keep it real beyond online interaction!
READ MORE:
The Most Annoying Things That Happen on Social Media
10 Times You Wished Your Parents Never Discovered Social Media
5 Dating Mistakes That Only Happen in the Age of Social Media

How do you stay respectful online? Leave a message below or tweet us @candymagdotcom for your own good social media habits.