Remember those snacks from the tindahan across your school, where you buy soda in plastics with straws, or Kopiko for an instant energizer in the morning?
Scher Padilla creates them from scratch—and turns them into tiny, super cute earrings or rings for you to wear or to gift—or just to keep as little tiny toys for your collection! (Fun fact: they're smaller than a one-peso coin!)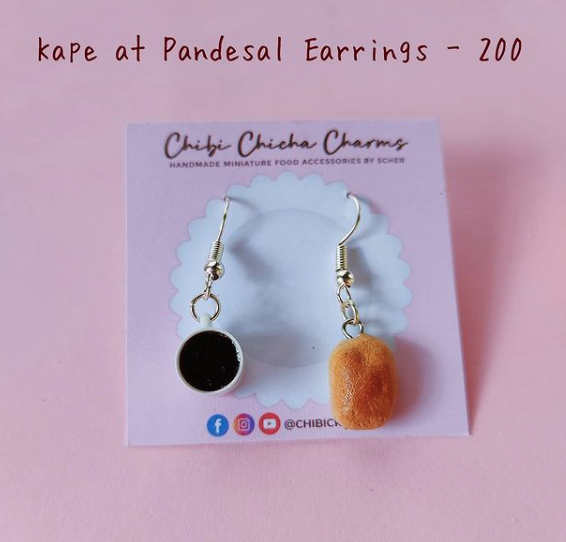 ADVERTISEMENT - CONTINUE READING BELOW
Back in 2018, as a toy photographer, Scher shared with CANDY that starting this craft began with a frustration from the lack of Filipino-themed toy props for her diorama scenes. So she learned how to make them, starting with the basics via YouTube, and worked her way until she was creating unique designs—all for her customers to "wear their cravings in style."
In her Chibi Chicha Charms line (@shop.chibicravings), she handcrafted her favorite snacks/chichirya into earrings—the full set has 62 chips in total, which are for sale at P55 only. Some of her designs include Choco Knots, Mang Juan, Clover, Nova, V-Cut, Cream-O, ChocNut, Nips, and even Kopiko Black 3 in 1 and Kopiko Blanca. There's even a set for kape at pandesal. As a one-woman staff, however, Scher produces these accessories in very limited quantities, as everything is handmade.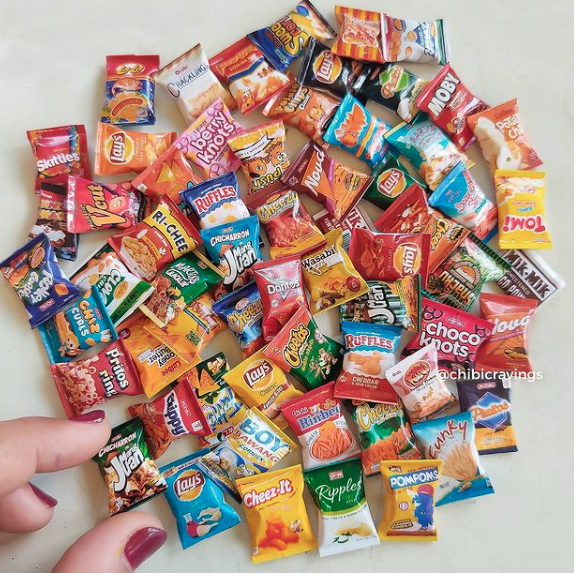 ADVERTISEMENT - CONTINUE READING BELOW
On her personal account, however, (@chibicravings), Scher designs ulam bowls and other Pinoy merienda and food: chicken afritada, sardines, puto and kutsinta, pandesal, Chicken Joy from Jollibee, Pinoy breakfast plates like longanisa and hotdog, tilapia, turon, Mik Mik powder, and pancit canton. She even makes kakanin in a bilao.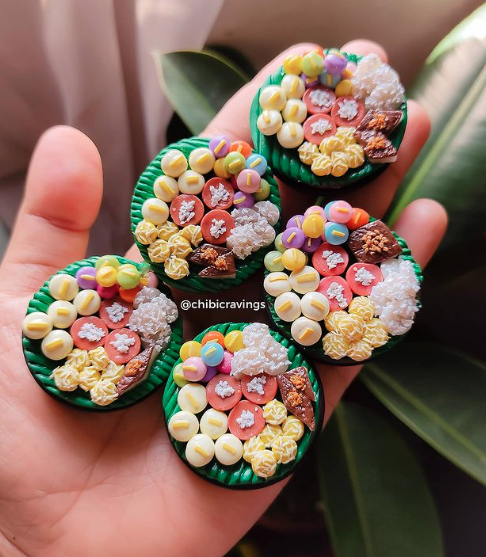 ADVERTISEMENT - CONTINUE READING BELOW
When asked why she chose Pinoy food to work on for her craft, Scher said she loves cooking and eating, especially Filipino food. "The idea of making Filipino-themed polymer clay miniatures is quite unique to me—it's not every day we see a tiny bowl of inedible adobo or sinigang, so my artwork is a like a little tribute to our own cuisine," Scher told CANDY.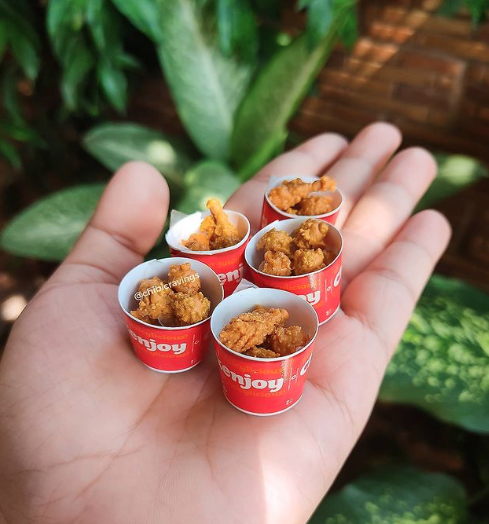 ADVERTISEMENT - CONTINUE READING BELOW
It's a very dedicated and passionate tribute indeed. Scher makes her miniature items using polymer clay, soft pastels, a hobby knife, a rolling machine, and an oven. She told us that each piece is created in 15-30 minutes, but for more detailed ones like the ulam bowls and other full sets, they take hours to days to finish. 
When she's not hand-crafting these miniature items, Scher works as a freelance graphic designer and a full-time plantita to her growing plant babies.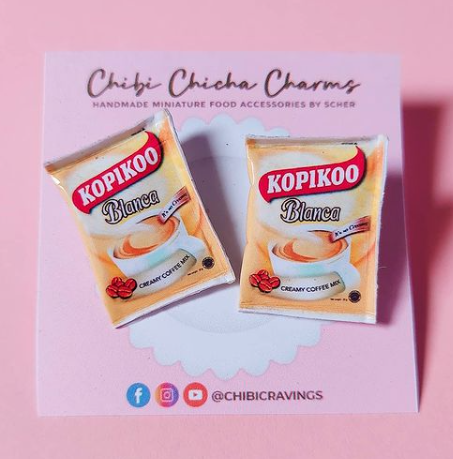 ADVERTISEMENT - CONTINUE READING BELOW
Get your pair of Pinoy snack earrings here, and check out her Facebook page as well!
***
#WATCHCANDY: Subscribe to Candy Magazine on YouTube and follow @candymagdotcom on Tiktok for guides to college life and beyond.