Features
"I Got Rejected By My Dream School And I'm Feeling Ashamed"
"It's not the end of the world."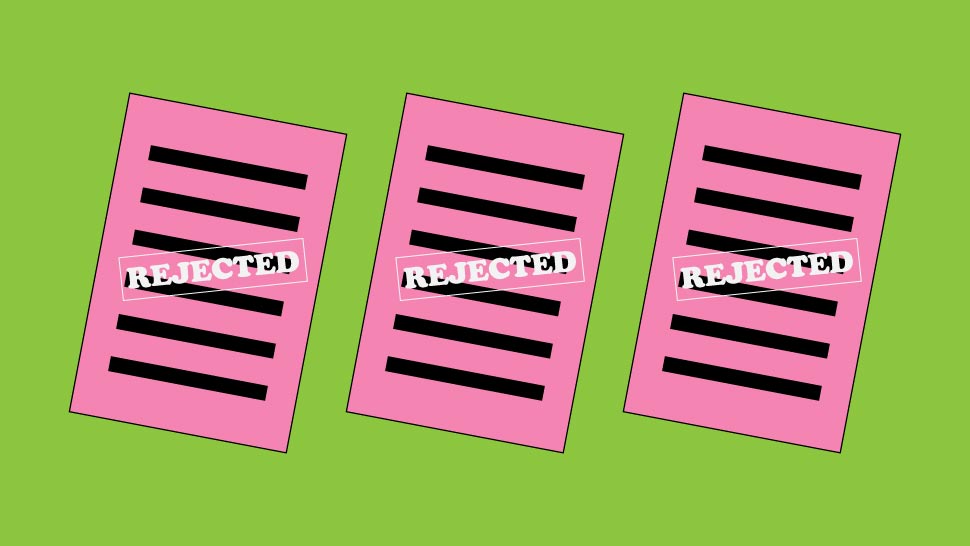 Four or so years of higher education is a huge commitment, so you'd obviously want to spend them in your dream school. Regrettably for many of us, that acceptance letter from our dream institution (parang Hogwarts lang) may not be coming to our doorstep at all. But no hard feelings, and definitely no shame--if you can help it. When life fails to give you what you want, there are still some bits of life lessons to pick up. Here are a few things to muse upon if you get rejected by the school of your dreams:
"It's not the end of the world."
In fact, it's only the beginning. Not getting that acceptance letter might just be a wake-up call to encourage you to push yourself beyond the comforts of the familiar space your dream school can potentially provide. Maybe going to a university you're not well acquainted with will open a whole new world of possibilities and growth for you. And if you want to apply for a spot in your dream school again in the future, at least you'll be better prepared with what to expect.
ADVERTISEMENT - CONTINUE READING BELOW
"I get to appreciate the fact that there are still good things in life for me to enjoy."
Would it really be that bad if you got your education somewhere else? Your dream school might just be one of the various viable options for quality universities and colleges available locally. The sad truth is that getting to pursue further studies is a privilege not everyone gets to relish. At least, that's the case in our country. Ultimately, it is the opportunity of education that should matter to us the most. 
CONTINUE READING BELOW
Recommended Videos
 "It doesn't mean I'm not worthy."
Rejection in any form can adversely affect how we perceive ourselves, especially if we often equate our worth to our achievements. But remember, our list of accomplishments don't define who we are. Your worth as a person does not depend on a 'yes' or a 'no' from your dream school because how you bounce back and live your life after will say more about you as a person than the actual setback.
ADVERTISEMENT - CONTINUE READING BELOW
"I must be meant for something else."
As the old saying goes, "When one door closes, another one opens." It is true as much as it is cliché. Maybe your dream school isn't really where you're meant to be. Maybe the truth is that there's a different setting that will allow you to maximize your potential. Oftentimes, we fail to recognize the truth when it does not align with our desires, so maybe this is life taking the wheel to steer you towards the path you're meant to tread.
"Experiencing rejection is inevitable on the way to success."
As upsetting as it may be, college is filled with tireless episodes of rejection. This is but the first of it, and it certainly will not be the last, because in truth, life will hurl flocks of rejection at you before it allows you to find the success story that is inevitably written for you.
ADVERTISEMENT - CONTINUE READING BELOW
In college, your course doesn't necessarily indicate the industry you'll find yourself in after graduation.
WATCH: Issa BOP: 'Best Of' Playlist episode one!
It's part of their LGU's Basic Education Learning Continuity Plan.
She got the attention of their mayor, Vico Sotto.
As traditional universities adjust to their new normal, there are schools that have made the transition years ago.
We can't stop looking at them!
The two are also starring in a new ~virtual~ drama together!
And the classic way he announces class suspensions in Manila.
Once upon a time, they're just like us.
From snail mucin to yeast.
No one expected it to end this way.
From The Candy Bulletin Community