I'll be totally honest: For the longest time, I have only been a ~casual listener~ of DPR. It started when I immediately fell in love with DPR LIVE (or Da Bin)'s single "Jasmine" back in 2018, which served as a pick-me-up when I was going through a rough patch in college. Back then, I also discovered DPR IAN on Instagram, and like thousands of girls my age, I also had a *huge* crush on him.
If there's one thing you should know about me, however, it's the fact that I have always loved going to concerts—very much that I would go to gigs no matter how familiar I am with the artist or not, all for the love of live music. Because who doesn't want to hear their favorite song live, right? And even if I arrive at the venue clueless about what the night has in store for me, I always end up going home with a happy heart (and a brand new set of songs to stream on Spotify!).
After more than two years of online concerts, imagine how ecstatic I am when I heard that Karpos Multimedia is bringing DPR LIVE, DPR IAN, DPR CREAM (or Kyung Mo), and DPR CLINE to the Philippines for DPR: The Regime Tour!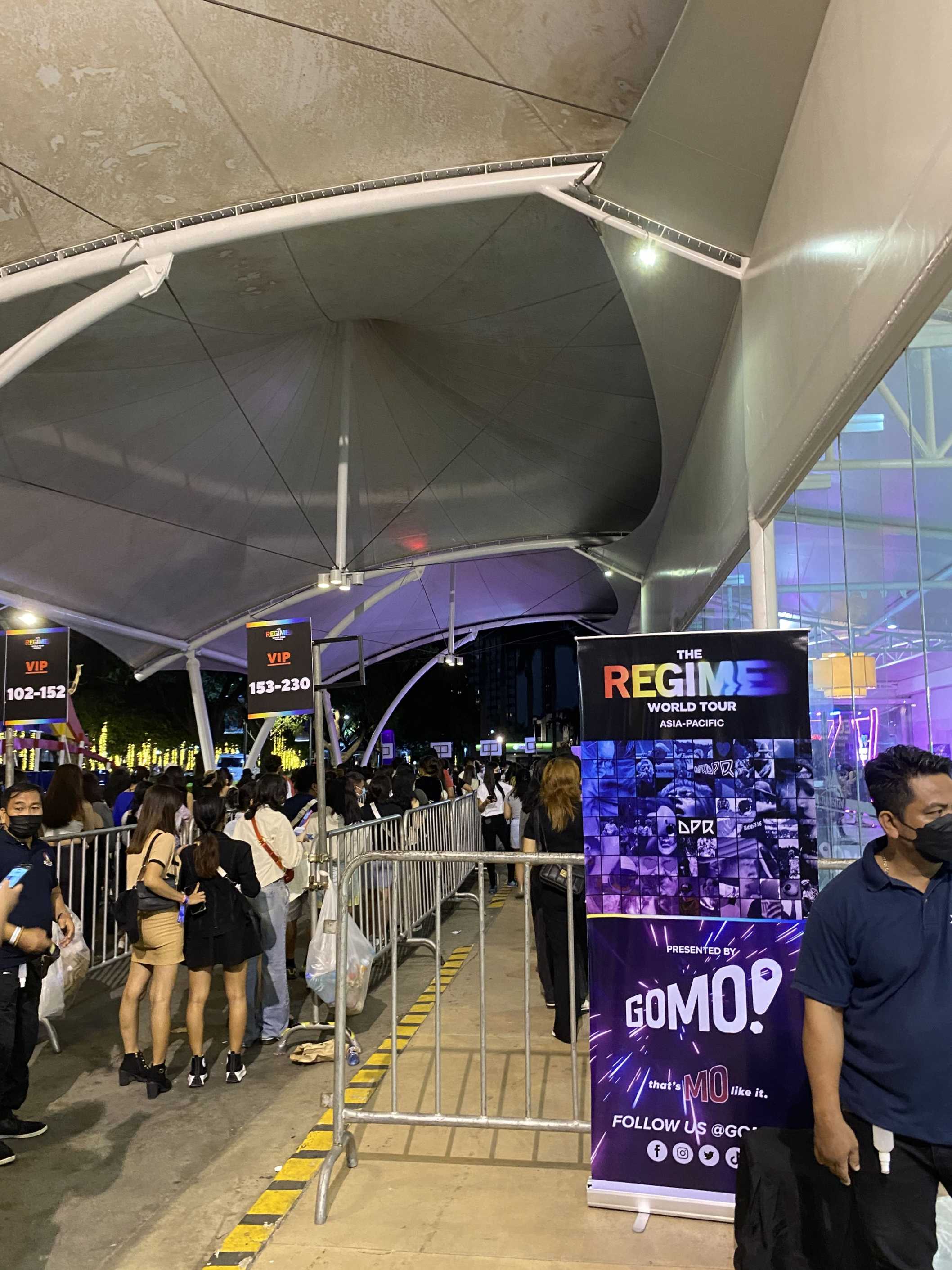 Courtesy of Yssa Cardona
ADVERTISEMENT - CONTINUE READING BELOW
A week before the event, I was *obsessively* streaming DPR's music and curating my own playlist so I can enjoy jumping up and down while screaming my lungs out on the night itself. Fast forward to the day of the highly anticipated concert, I simply couldn't control my excitement. I was 100% convinced that I would have the best night of my life and—spoiler alert—I most certainly did!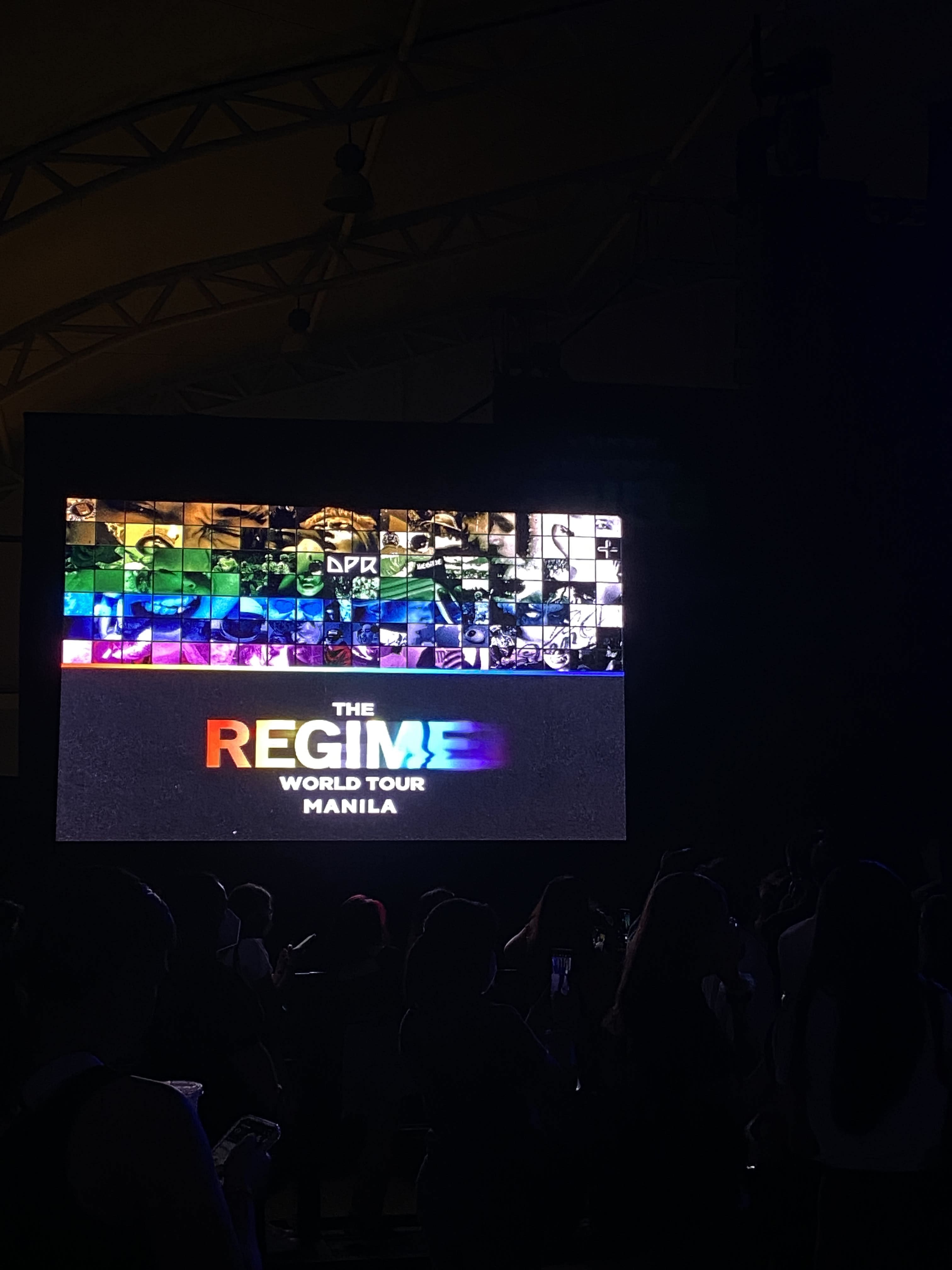 Courtesy of Yssa Cardona
Hours before the concert, I met up with friends in pure excitement, even securing us a spot near the stage so we can get a clear glimpse of the DPR boys. The cool thing about the venue though is that you can buy food, drinks, and even alcoholic beverages if you want to ~go wild,~ so we didn't worry about leaving our spot in case we got hungry!
When the *moment* finally came, CREAM graced the stage with his effortless swagger, playing the keyboard so freakin' well and strutting on stage like he owns the place. Despite his performance only being less than 10 minutes, the producer kicked off the show on a high, earning loud screams from their Filo Dreamers (DPR's fandom)!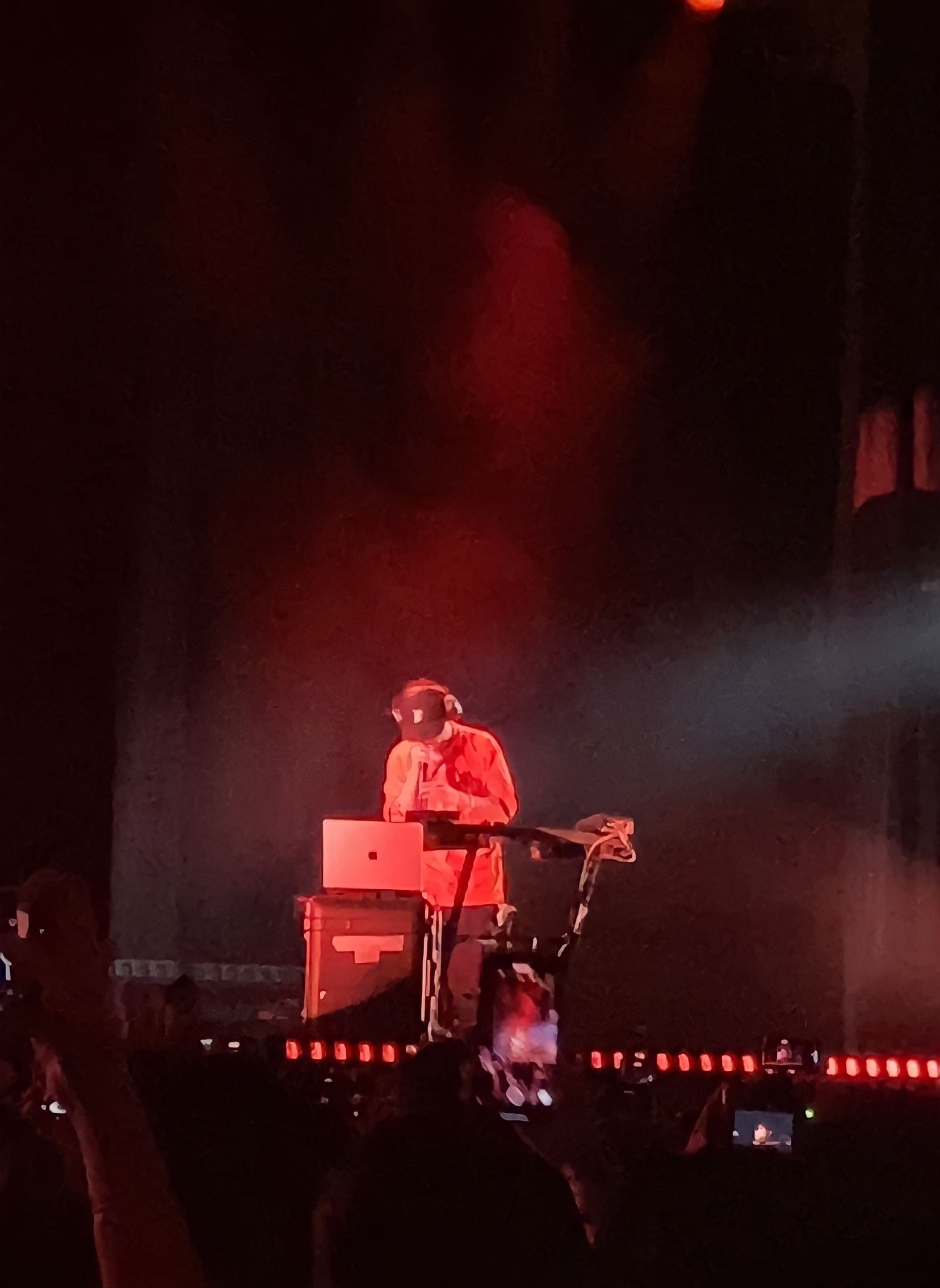 Courtesy of Yssa Cardona
You see, the concert was divided into three acts. CREAM, LIVE, and IAN each get their own sets, and CLINE would appear onstage during certain songs. After Kyung Mo's performance, DPR LIVE emerged on stage with the coolest stage presence I've ever seen. You know that feeling when you've seen them on-screen for so long that it actually felt *surreal* seeing them in front of you? That's exactly what I felt while watching Da Bin.
The singer performed "Martini Blue," "Text Me," and my personal fave "Jasmine" while bringing out a giant astronaut and a set of inflatable floaties for the crowd! He even shared that his first crush was a Filipina. So cuuuute!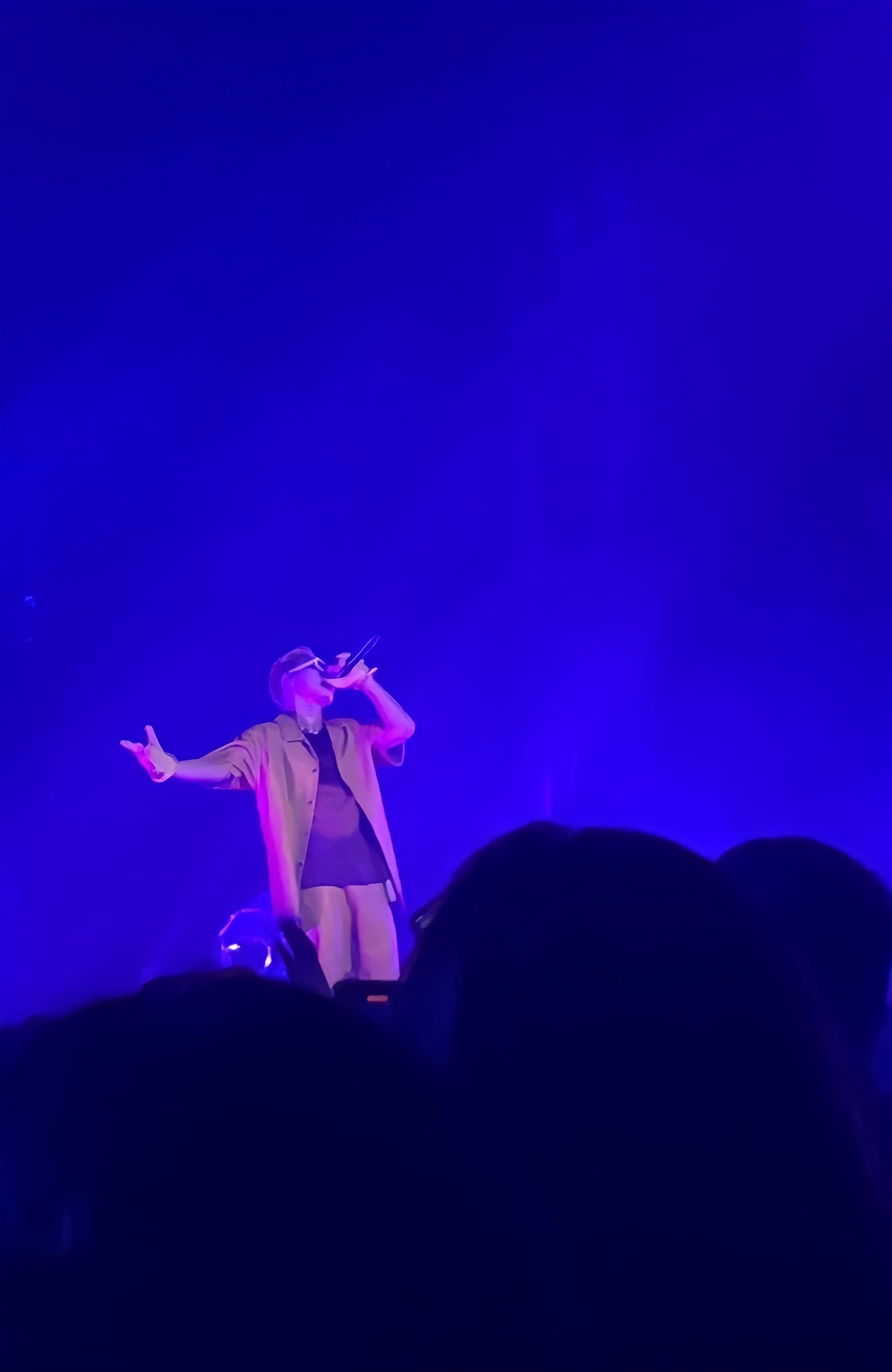 Courtesy of Yssa Cardona
ADVERTISEMENT - CONTINUE READING BELOW
When it was DPR IAN's turn to perform, I was both shocked and in awe. I didn't know that he was *immensely* talented in dancing, very much that watching him felt like I booked tickets for a theatrical performance. The stage was set up with a pair of giant, black wings, mirrors, and confetti. While he performed crowd favorites "Miss Understood" and "Dope Lovers," the highlight of the show was definitely his bass solo in "Calico." One thing's for sure: I have never seen anyone as talented as this man!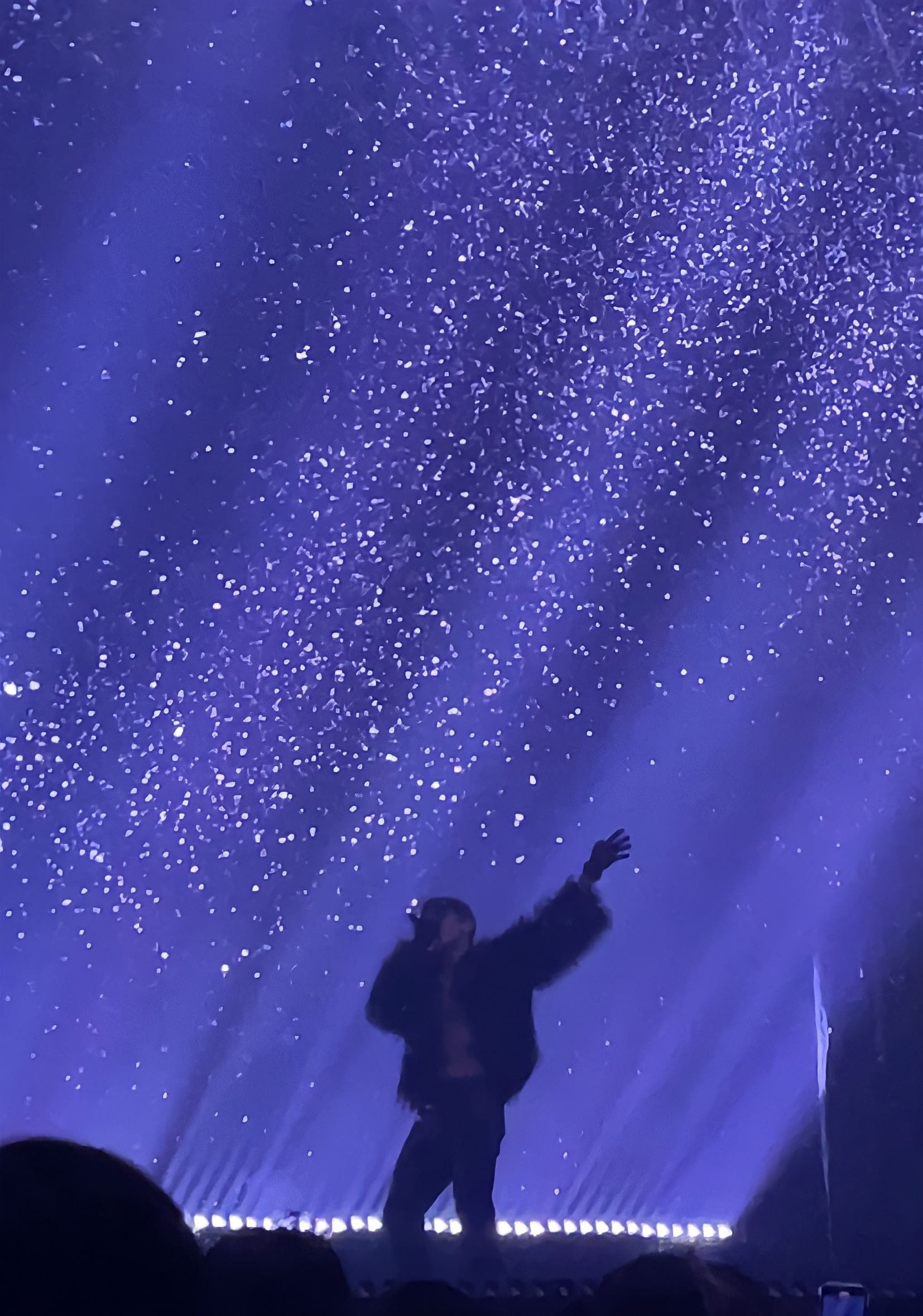 Courtesy of Yssa Cardona
The crowd went crazy for the last song, screaming our hearts out when they all shared the stage to pop confetti and dance with their Dreamers. I guess what they say is true: You'll never really feel how deep your ~musical connection~ is with a certain artist until you actually hear them live and feel their energy through their passionate performance.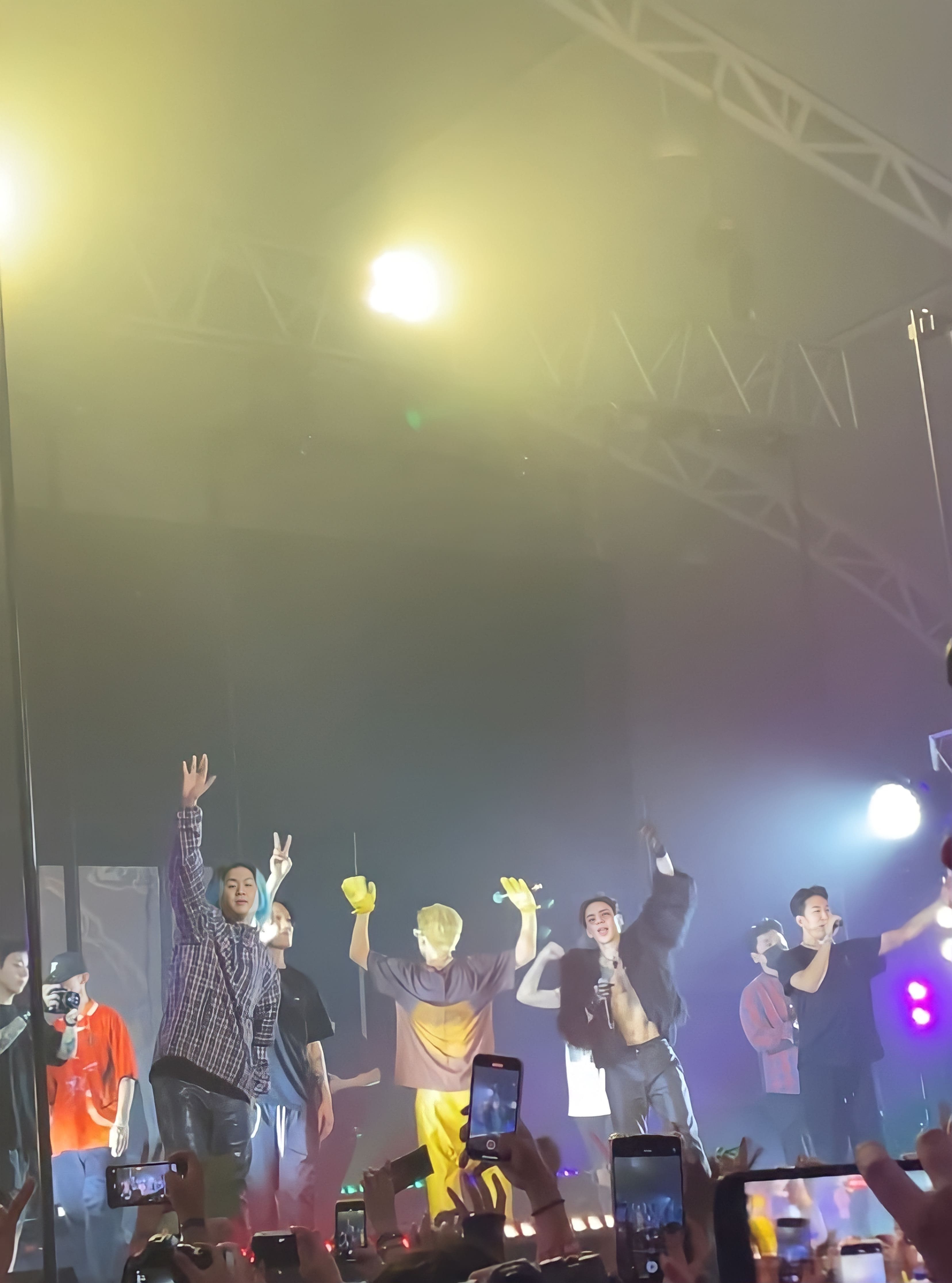 Courtesy of Yssa Cardona
As I went home and tucked myself in for another night well spent, I realized…DPR may have only earned themselves a new fan, but what I've earned is a newfound love for a South Korean group that gets to inspire millions of fans all over the world—and that is more than enough.
Special thanks to Karpos Multimedia.
*This story originally appeared on Cosmo.ph. Minor edits have been made by the Candymag.com editors.