Every year is an opportunity to change. It's a cliche but the beginning of the year is the perfect time to start anew. You're not the same girl that you were when the past year ended. In fact, you're not even the exact same girl as you were yesterday. It's as if a thousand personas are stuck inside of you just waiting for them to be unleashed for the entire world to see—a decision that solely depends on you.
But before you decide to leave your old self and turn yourself into someone you want to be, take time to dig deeper and examine your thoughts on why this change is needed. Change is inevitable but there are drastic transformations (the ones you regret sooner or later) that you could also avoid.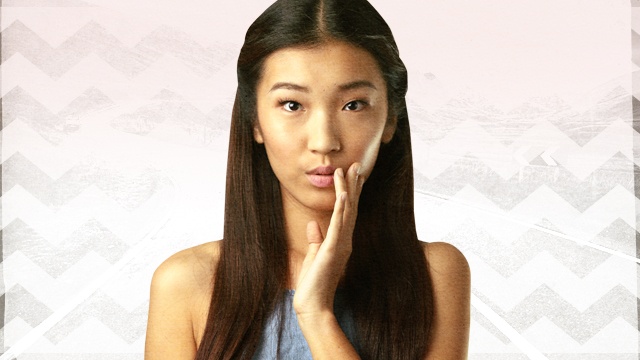 READ: Choosing Love
There's No Turning Back
A lot of people try hard to change how they look, how they live their lives, and even how they act, just so they could fit the image that they have created for themselves. Everyone strives hard to become the person that they dream of, only to realize when they are older that their old selves are still actually better and wiser.
ADVERTISEMENT - CONTINUE READING BELOW
So contemplate a little harder before you start jotting down your plan for a new YOU this year. One should go beyond merely setting your target change, strategizing on how to achieve it, and reaching your goal. All those phase are important in order to achieve the change that you want, but what counts more is the part when you already have achieved it. What happens if the long-awaited new YOU is finally here? The after part of the process will decide if the change was worth it. It will either make you or break you.
Appreciating what you have can be very difficult in this overly-ambitious world that we live in. The standard for satisfaction gets higher and higher as the bar for success is set on a level that is extremely difficult to reach. Make sure that if you aim for this, you are aware of the things that you might miss in the end. On your pursuit for any of those things, you might end up putting too much of your time and effort in that goal, to the extent that you neglect some of the important things in life. Important things such as your family, friends and loved ones.
READ: For the One Who Stayed
Change Yourself For Yourself
With the fast-changing world that we live in, it is inevitable that most people's standard for success changes as well. Despite this, one should put in mind that sometimes staying the same is not a bad thing and that you don't need to change just to fit in. What really matters is staying true deep inside. There's nothing wrong with improving what you have as long as you are doing it for yourself and not to show off to other people. No matter how much you try to impress people, you still can't please everyone. No matter how trending your posts on your social media accounts are, there will always be people who will bash you and comment on even the tiniest and irrelevant spec of flaw that you have. If every thread of your being is affected by the comments of other people, then you better start changing your perspective, not the way you look like just so you could please them.
Dissatisfaction brought by others is not real. You cannot be dissatisfied with yourself just because no one acknowledges your greatness. How you view yourself is far more important that how others see you. This is why it is important that you don't let other people define who you are no matter what. If you still want to change after meditating about it, then make sure you are changing for yourself. After all, at the end of the day, it's how you feel that really matters.
The Jounery To the Real You
Upon pondering about changing, you should be able to sacrifice a lot of your time, effort and resources in order for you to achieve it. Almost everything has a price and change is included. For every goal, there comes a price. Make sure that you are physically, emotionally, and mentally prepared. You can't expect to have your dream with sheer determination alone.
No matter what changes you decide to go through, remember that all should lead to who you really are. Not into someone that you want to be just because you have seen it on others. All of the humps you will go through will eventually lead to the real you. Everything will just be a part of your journey in realizing how awesome you really are. No changes required.
READ: To the One Who Controlled My Demons
Sent in by Alanah Ramelb. Got your own story to tell? Drop us an email at candymagazine @gmail.com! We'd love to hear what you have to say. If you're lucky, you just might get published in this space, too! Please indicate if you want to remain anonymous. We're also looking for artwork and illustrations to use with the stories, so please send some in if you want to be featured!
ADVERTISEMENT - CONTINUE READING BELOW