Candy Girl Alecx celebrated her 18th birthday with a fairy tale theme aptly called Alecx in Wonderland. From the invites (customized story books with a key just like in Alice in Wonderland) to the save the date video, everything was conceptualized around fairy tales and princesses.
If you decide to go with a fairy tale theme, here are a few tips to make your debut as magical as can be.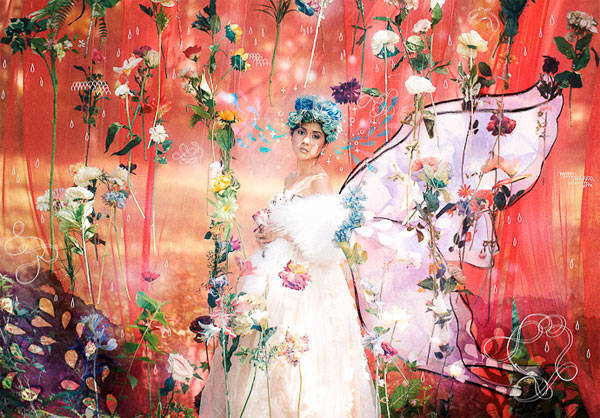 Get creative. Rally your barkada and get your crafty hands busy. If your bestie is a Fine Arts major, ask her for help making your invites. You can have her illustrate elements from your favorite fairy tale and incorporate them into your invitations.
Set the mood. Come up with a Princess playlist to set the tone of your party. Here's a sample:

Name-calling. For your table setting, why not put place cards based on your fave story? You can use characters and places to identify your seating arrangement.
Feast fit for a princess. Are there specific food items from the story that you want to incorporate into your menu? It'll be fun to think of dishes that you can serve for the night. How about some soup du jour and hot hors d'oeuvres (Beauty and the Beast) or Apple Pie (Snow White)? Print out the names with the same theme of your invitation and place them by the food so your guests can see what you're serving.
Dress up. You don't need designer threads to stand out at your party. You can buy material for cheap at fabric stores and have your trusty seamstress transform it into the perfect princess frock. If you can't be bothered to have something custom-made, you can buy separates from your favorite stores or at the department store. It's all about having a vision and committing to it. And if all else fails, top everything off with a sparkly tiara and your regal smile.
ADVERTISEMENT - CONTINUE READING BELOW
Got tips for other debutantes planning their celebrations? Spill in the comment box below and help fellow Candy Girls think of their debut themes!