Features
Dear Heartbreaker
What I should have told you the day you broke my heart.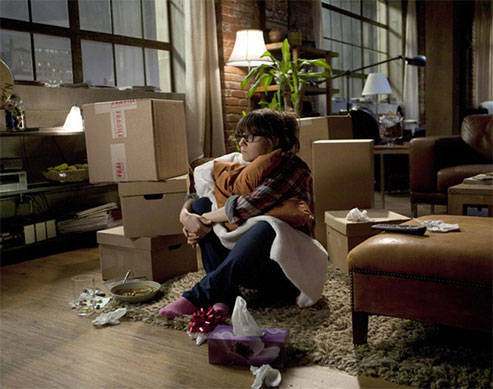 PHOTO Fox/ETC
via gurl.tumblr.com
So you broke my heart. It's been years since that day, the day that I told you I liked you, and you replied with the two words that tore my beating muscle to shreds. You said, "I'm sorry." The words that followed next didn't even matter after that, because I knew that there were no more chances, not for us, anyway.
ADVERTISEMENT - CONTINUE READING BELOW
Now we're miles apart. And somehow, someway, I was able to mend my broken heart. You're okay now. So am I. But sometimes I wonder what I would say to you, if I were given the chance to see you again.
To the person who broke my heart:
Thank you. Thank you for teaching me that I could feel so strongly about a person, that I could love so fiercely, and that I'm capable of caring for another person with all my heart.
Don't worry. When you broke my heart, you didn't destroy me. You made me stronger. You helped me realize that I could pick up the fragments of what I thought was my world, and piece myself back together.
I'm sorry. I'm sorry for you. Because you didn't give me the chance to prove to you that I am worthy of loving, and being loved in return. I'm sorry that you never got the chance to see that.
ADVERTISEMENT - CONTINUE READING BELOW
I wish I could have told you all these things. Then at least you'd know that the day you broke my heart, was not the day that you broke me.
Think of astrology as a language that helps you feel and be seen.
Franki and Diana are this month's Eye Candy.
It's like seeing Seo Dan and Seung-joon all over again!
The internet seems to love his lighthearted humor during these troubling times.
Many of our favorite K-drama actors right now actually started out as idols!
Thailand rethinks its elephant strategy.
Who else wants a basket full of mojos?
We're hoping to see more of these in different LGUs!
Sometimes, no matter how hard you try, some people just won't vibe with you, and that's totally fine.
Have you tried the #ComeAroundMeChallenge?
The cheerleading docu-series is a phenomenon.