Getting into a serious romantic relationship is no joke. Maintaining one during a global crisis? Even tougher. I've tried the most popular way of finding a potential romantic interest at a time when we can't rely on meet-cutes (falling in love at a coffee shop, anyone?) and dates set up by friends: dating apps. Some people find success in dating apps, but most just find fleeting conversations and additional social media mutuals on these apps.
Recently, thanks to my being part of college organizations, I started dating someone. Our interactions are purely digital, our webcams the only thing giving us a semblance of the closeness our 20-something-kilometer distance can't give us.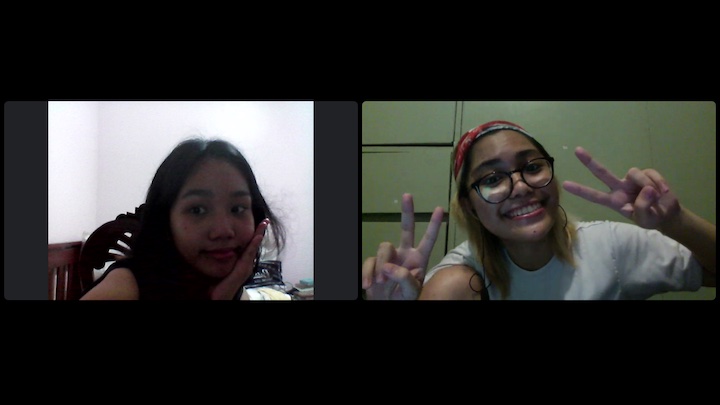 Dating might seem hard in a remote setup, and trust me—it is. But there are ways to cope and this new form of dating can also teach us a thing or two about strengthening relationships, as these two young adults can show us.
ADVERTISEMENT - CONTINUE READING BELOW
Things were a lot different the first time they met.
For Marj Garcia, a 22-year-old student taking up Bachelor of Arts in Asian Studies at the University of Santo Tomas, it was a friends-to-lovers relationship she experienced. She and her boyfriend Naht started out as seatmates in a class. When asked about how she started getting close with her boyfriend, Marj says, "Ever since he heard my snide remarks in Philo class, we started talking more. We discovered we have the same tastes in memes and started sending each other memes." You know he's a keeper when your sense of humor matches!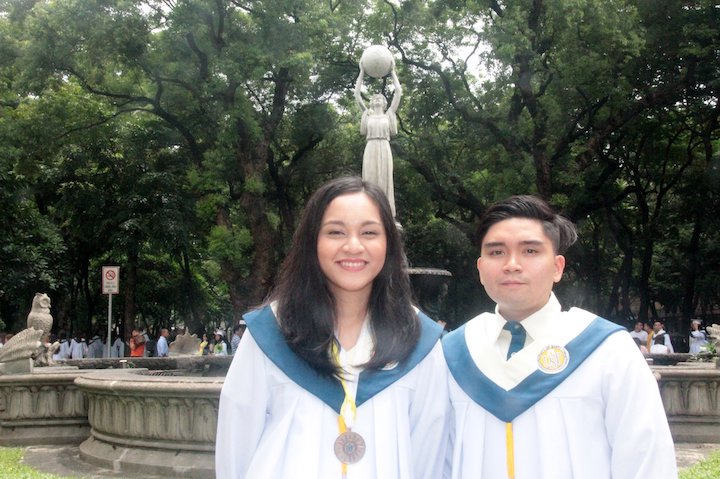 Jedidiah Apolinario or Jed, a 21-year-old student taking up Bachelor of Science in Social Work at the University of the Philippines Diliman, is all of us when it comes to finding inspiration to go to school: have a crush from each class! Her boyfriend, Guerra, was one of her crushes from one of her subjects. "Nung one time na nag-absent ako sa major para umuwi nang maaga, siya tinanong ko kung pumasok ba si Ma'am," Jed says. A valuable lesson from their story? Ask your school crush about your subjects.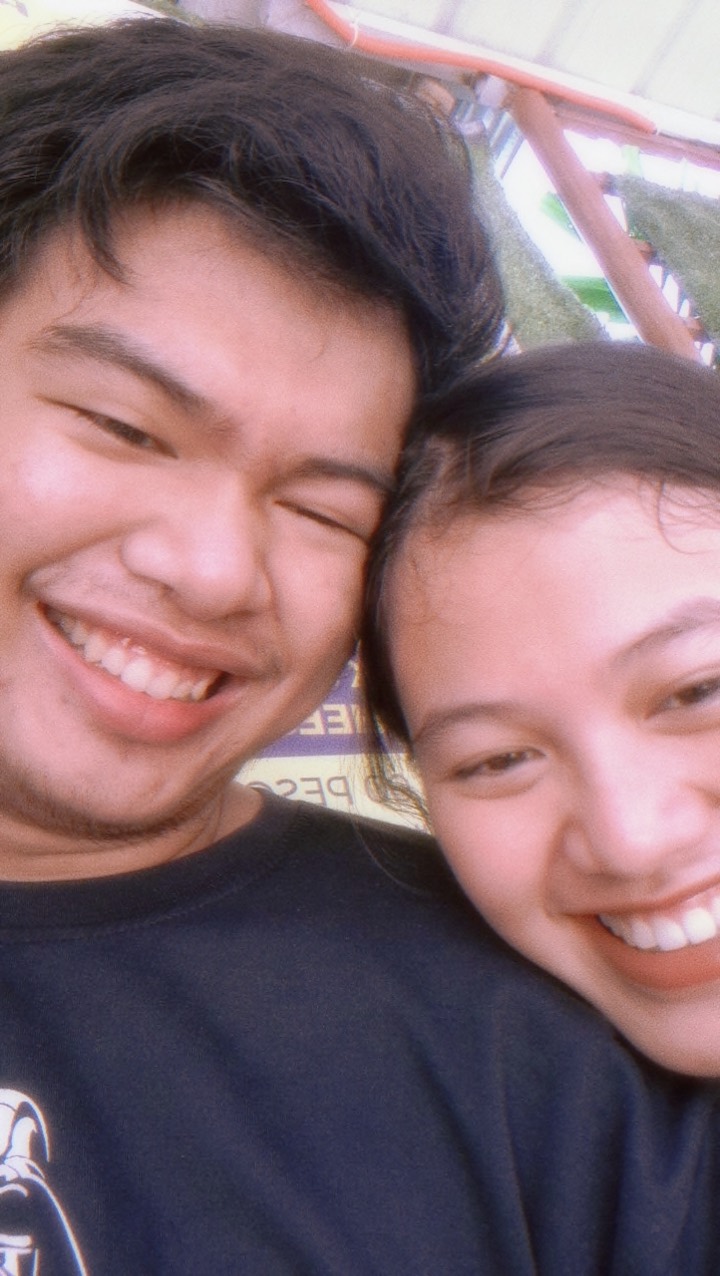 Food defined their relationship and all their dates.
"A staple for our dates is food!" Marj shares. Her dates with her boyfriend varied from play dates to museum dates, but food is something they can never leave out of their agenda. They also come from different courses, so lunchtime was something they tried to spend with each other as much as they could.
The same goes for Jed, who also enjoys a variety of activities with her boyfriend. Before the pandemic, the couple would take frequent walks around campus. They spent whatever little free time they had with each other, especially since they weren't classmates in all subjects. "Dadaan yung isa sa amin sa class ng isa para magbigay ng hugs. We also study and do errands together if keri." Awww!
The pandemic affected their love languages severely.
What if you love hugging people but one day you find yourself unable to do this? For Marj and Jed, this is their reality. The two of them both consider quality time and physical touch as their primary love languages, but the current state of things has put a damper on the expressions of love they grew to be most familiar with.
ADVERTISEMENT - CONTINUE READING BELOW
Marj has been touch-starved since the pandemic began. "Imagine how much of a hell it is that I cannot touch my partner for all this time." Her partner, on the other hand, values quality time. "[We] really love spending time with each other. Even if we don't talk and just listen to music, we still value that time together."
Likewise, Jed has always been a hugger and a fan of going out with her loved ones, both of which are almost impossible to do now. To cope, she strived to explore other love languages. She eventually learned to explore different shows and songs to share with her partner, to find something they will both enjoy. "Effort talaga kung effort para maibigay pa rin ang deserve na love and support ni [Guerra] and friends."
Dating completely changed.
From having late night talks in restaurants and bars to settling for e-numans (online inuman via video call), the dating scene became very different. For many of us, even going out with friends seems like a once-in-a-blue-moon opportunity.
Marj hasn't been able to go on physical dates with her boyfriend for over a year. "I miss his warmth. I really rely [now] on hearing his voice and seeing him move on video, to be honest." Luckily, she found something they can bond over while being away from each other: a video game. "I got him into playing Genshin [Impact]… we always go on Discord and play together. It does result [in] a lot of laughter and shenanigans."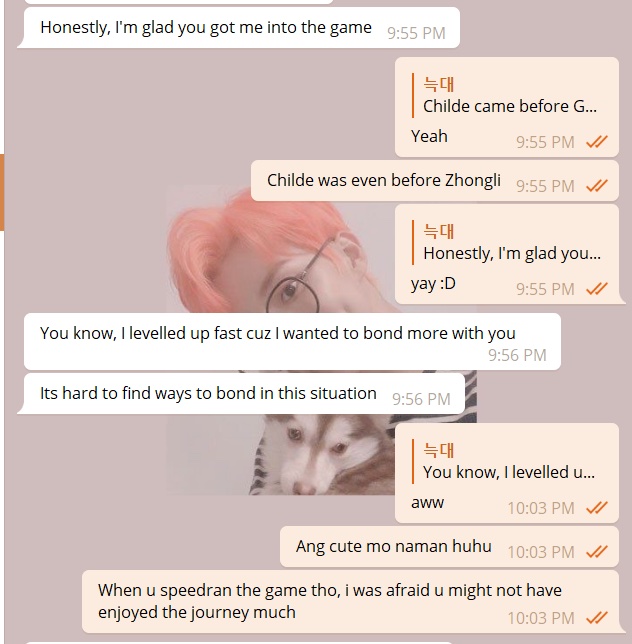 Jed is lucky enough to live in the same municipality as her partner. They try to meet up once in a while, but for the most part it's online bonding they turn to. "We try to watch films or K-Pop together. These days though, I've been packed with responsibilities kaya minsan ang bonding na lang namin ay two-minute quick video calls before I nap or go to class."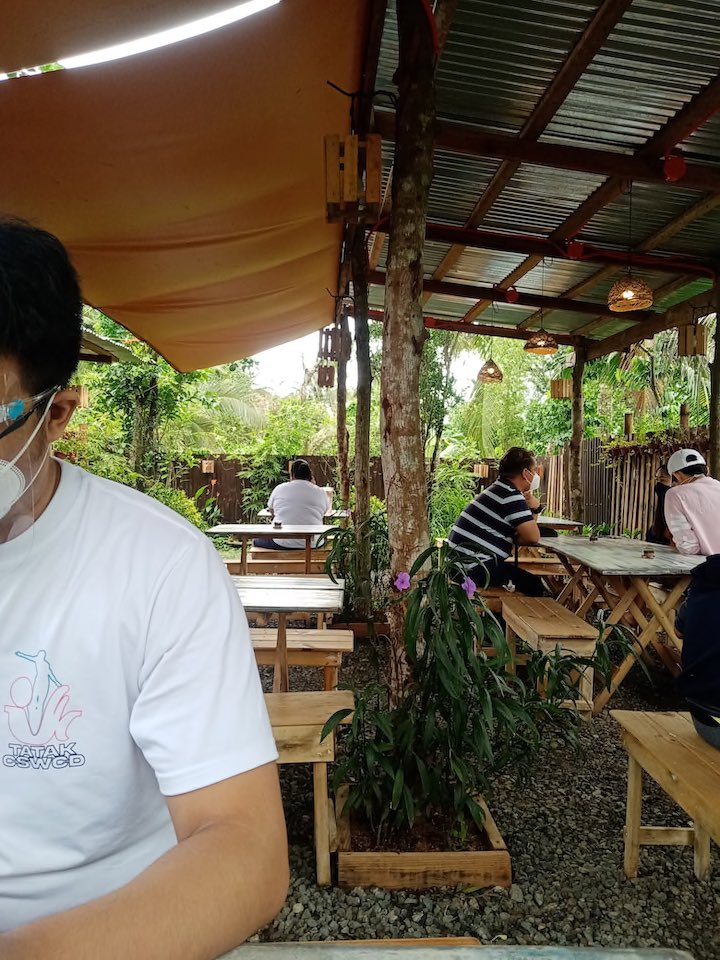 ADVERTISEMENT - CONTINUE READING BELOW
It's tricky to handle misunderstandings.
Unlike in a face-to-face setup where you have nonverbal cues to tell you how another person is really feeling, an online setup prevents us from solving misunderstandings easily.
Marj recognizes the easy way out provided by online dating, which is having the option to ignore each other for days on end. But it's something they still try to stay away from. "We try as much as we can, like before, not to sleep on a fight. Lots of understanding and honesty is needed with how far we are physically right now."
For Jed, extra effort from both parties was needed in the process of adjusting to the world of online dating. "We both needed to adjust and learn to be even more honest and vocal with our feelings kasi hindi naman kami manghuhula." Speaking of effort, she adds, "Try to make an effort talaga to know what your partner needs at the present."
In their own way, they still manage to be there for each other.
The pandemic may have distanced us from each other physically, but it's still possible to be close emotionally and mentally. How? Through honesty and openness.
"We just try to communicate every day, even when we're busy. We try to update each other as much as we can about our lives," Marj shares on how they keep their communication lines open.
While Zoom fatigue and faulty internet connection hinder Jed from going on frequent calls with her partner, they've learned to practice the process of assessment and self-assessment more through this new setup. They also evaluate their behavior in the relationship at all times, making sure that neither of their feelings and needs are disregarded. "[We figure out what we can do to] make sure that both parties receive what they deserve from this relationship."
You may be miles apart, but it's still possible to create your best memories together.
Not to be a romantic, but every day that I get to spend with my partner is a memory I treasure. In short, all our memories are my best memories. Discord dates, getting food delivered to each other with no warning, or having our stomach hurt from hours of laughing over memes are my favorite memories.
Marj and Jed, too, consider all their meetings with their partners to be their best memory. For Marj, she gushes about her best memory being the fact that she gets to share her love for her favorite game with her boyfriend. Her advice? Find a common interest. It will help you destroy the monotonous drag of Zoom calls, whether it's for your romantic or platonic relationships.
With that said, online relationships (whether you're shifting from a physical to an online setup or you're starting a relationship purely online) can be successful—but communication is what will make them work.
READ MORE:
How This Guy Replied To His GF's *Rant* Can Save You From Couple Fights
ADVERTISEMENT - CONTINUE READING BELOW
4 Unique Apps This Pinoy Gen Z Couple Uses To Survive Their LDR
Thanks to Zoom and Powerpoint, This Guy's Boyfriend Proposal Was Successful
This Pinoy Couple Recreated the *Cutest* K-Drama Posters for Their Prenup Shoot