Features
5 Habits of Creative People That Make Them Likely to Succeed
Staring off into space isn't a bad thing!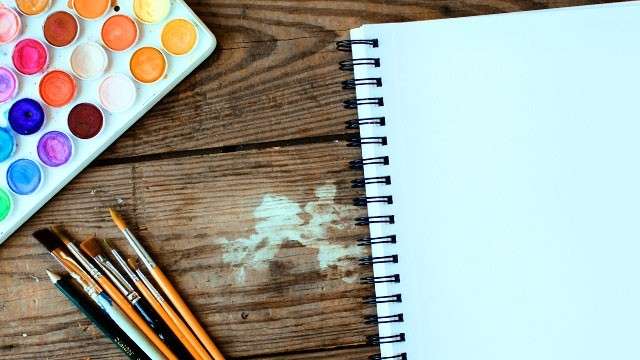 IMAGE Unsplash
What propels the smartest, most creative people forward are actually simple things that most of us can turn into daily habits. If you're doing any of those listed here, then chances are you're on your way to a creative and fulfilling career—if you aren't there yet.
1. Daydreaming
Most people would think that staring off into space is unproductive, but on the contrary, according to a feature on Huffington Post, daydreaming can be attributed to "a highly engaged brain state"—meaning it can actually help you come up with relevant insights based on past experiences and recollections. Thinking about "nothing" can actually result in something as you resign yourself to the natural flow of thoughts.
While you shouldn't use your entire shift just staring blankly at a wall, it's good to take breaks and give your mind space to breathe and process what you have been doing. Letting your imagination run wild for a few minutes can result in you developing more creative and efficient ways of doing your job.
ADVERTISEMENT - CONTINUE READING BELOW
2. Acknowledging play as part of the process
As the saying goes, "All work and no play make you a dull girl." In relation to daydreaming, play, or turning mundane tasks into something fun and interesting, can open you to new solutions. Scott Barry Kaufman writes on Wired to Create that "cultivating a childlike sense of play can revolutionize the way we work," which is probably why offices with environments that allow people free rein to think and have fun are often found in Fortune's list of 100 Best Companies.
CONTINUE READING BELOW
Recommended Videos
3. Listening to intuition
Being open, or at the very least, considering your intuition can actually take you further than you think possible. Sometimes, it doesn't seem to be logical—it tells you to leap when your logic says stay—but it does get you into interesting circumstances.
"Intuition arises from unconscious, or spontaneous, information-processing systems," note Scott Barry Kaufman and Carolyne Gregoire on Berkley's Greater Good, "and it plays an important role in how we think, reason, create, and behave socially." This is because intuition relates to the "fast and slow brain" theory, wherein your "fast brain" (which triggers your gut-feelings) generates unique and often crazy ideas given your current environment, while your "slow brain" analyzes the factors that contribute to those ideas and effectively fleshes them out.
ADVERTISEMENT - CONTINUE READING BELOW
4. Being flexible
Creative people can be left anywhere and they'll still end up building something new and interesting. Those who need the perfect setting to work—be it in a coffee shop or by the beach—are actually using these environmental factors as crutches. "Studies show that changing environments is beneficial to productivity and creativity," says Dr. Travis Bradberry on TalentSmart, so if you wish to stimulate your imagination, don't be afraid to go out of your comfort zone!
5. Seeing challenges as opportunities.
Creative people see adversary as opportunities to grow and transform. Of course, it doesn't mean that they won't be bothered or hurt by negative experiences: It only means that in the end, they always choose to rise above them.
"Adverse events can force us to reexamine our beliefs and life projects, and therein lie their power and creative potential," says Scot and Caroline. "After the experience of adversity, the mind is actively dismantling old belief systems that no longer hold up and creating new structures of meaning and identity." In fact, it's the period after a loss or a defeat that a person often becomes most creative. When Steve Jobs got fired from Apple in the '80s, he sank low but swam back up to build NeXT and Pixar Animation Studios. JK Rowling was a single mom struggling with depression when she was writing Harry Potter. Creativity can be fueled by the want of meaning behind a tragedy, or by the drive to do better.  Either way, it's important to acknowledge even your worst experiences and use them as tools to become the best version of yourself. 
ADVERTISEMENT - CONTINUE READING BELOW
This story originally appeared on Femalenetwork.com.
* Minor edits have been made by the Candymag.com editors.
Here's the story behind FASH.
Time to unwind with 1/2 of the Gaya sa Pelikula love team.
Everyone has gone digital.
She's playing the role of Star Vixen!
I didn't know I needed this until it came out...
They share tips and stories of their ups and downs to motivate you throughout the process.
Bookmark these fashion formulas to make the most of your one-piece swimsuits all year round!
Put these titles on your watch-list.
A capsule coffee machine for P2,999? Sulit!
It takes five people to make one!
See how this homeowner carved out an office space in his tiny bedroom!
From The Candy Bulletin Community