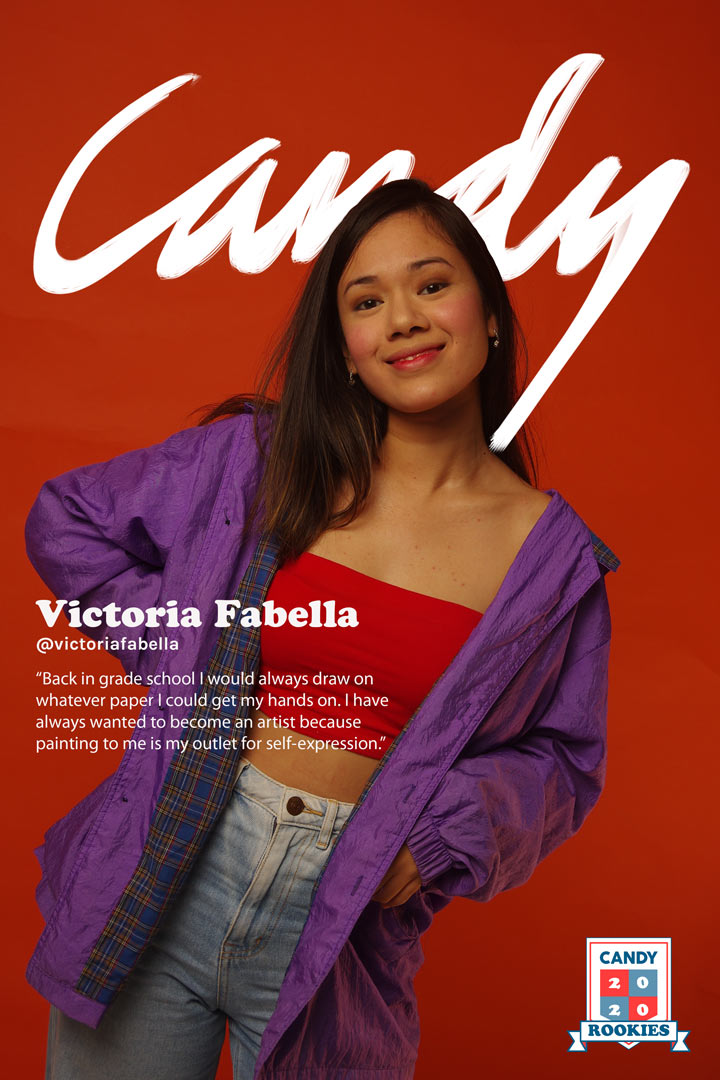 School: University of the Philippines - Diliman
Year and Course: 5th year (4th year standing), Fine Arts
Age: 20
Instagram: @victoriafabella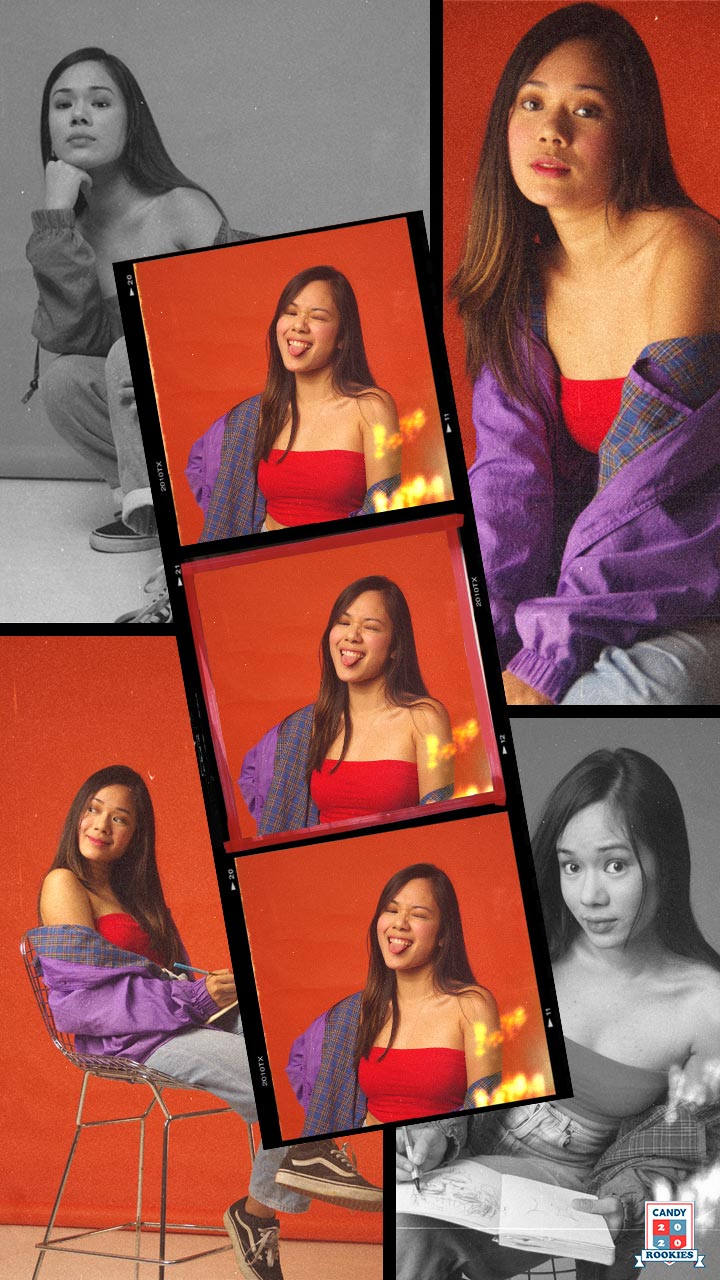 Victoria Fabella is an artist through and through. For the 20-year-old, art—painting in particular—is her number one avenue for self-expression. Victoria shares, "Back in grade school, I would always draw on whatever paper I could get my hands on." Up to this day, it seems Victoria still has the same artistic habit. (Side note: We gave her a notebook and a blue pen during our Candy Rookies shoot with her and she sat quietly to scribble an instant ~masterpiece~.)
While her passion for the arts may have started at an early age, enthusiastically attending her art classes and joining poster-making contests, it seems that her love for the field never wavered even as she grew up. And with this Iskolar ng Bayan's free-spirited and naturally enthusiastic character, we're certain there's a lot more to expect from her.
ADVERTISEMENT - CONTINUE READING BELOW
***
Victoria is part of Candy Rookies 2020, a group of influential and aspirational college students handpicked to represent #GenerationCandy in the year to come.
Photography: Julian Rodriguez
Art Direction: Hannah Villafuerte
Team Art Director: Jico Joson
Producers: Ysabel Y. Yuzon and Mylene Mendoza
Shoot Coordination: Lou Ferrer
Check out the batch video: