Features
That Feeling of Uncertainty After College Graduation: 3 Candy Girls on Saying Goodbye to School Life
Because it's not easy transitioning from student life to the world of adults.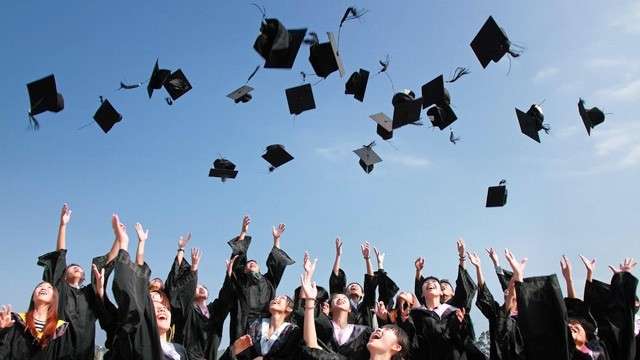 IMAGE Pexels
After being in school for almost two decades, it will surely be difficult to face a whole new world and say goodbye to a life of certainty. It's easier being in school because you had a more concrete goal: earning your college diploma. But once you graduate and enter the world of adults, you'll be faced with decisions, big decisions, that you have to make on your own, like where to work, how to build your career, which industry you should work for…it's dizzying! Just thinking about all of it for an hour will surely give you a panic attack or will keep you up late at night (or early in the morning). But if you think you're alone in that feeling, you're wrong.
These Candy Girls have written about their stories and feelings about how uncertain and unsure they feel after college on our Candy Feels section. So if you're trying to figure out what step to take next after you get your college diploma, just breathe and take a short break; you don't need to figure out everything right away.
ADVERTISEMENT - CONTINUE READING BELOW
Rayven: Why You Should Consider Taking a Gap Year
"Millennials are afraid of not having that straight career path—a well-planned life after school. ...Maybe you need more time to think. Maybe you need a gap year.
"The gap year is a time you spend away from all the pressures in life. It is intended to give you some much-needed Me Time so you can explore the life ahead of you, minus the stress and pressures from the rest of the world. A gap year is about enjoying the time for yourself without worrying about deadlines for school or for your job."
A Candy Girl who doesn't want to be named: You Can Still Feel Lost in Your 20s
"You don't have to know everything. There will be times where you have to ask a question or questions. It's not degrading your knowledge or your judgment; it's called learning. A lot of times, we think that being an adult means knowing everything when what we do is almost the same just like what kids do.
Rosciell: On Turning 20
"At some point in your life, you will not be sure of yourself. There always comes a time when you'll realize that you are so sensitive, fragile, and emotional. It's fine. Everything is going to be fine. Don't let others get you down by making you feel inferior to them; you are not. Life is hard and it will get harder, but you are strong and you will be stronger."
ADVERTISEMENT - CONTINUE READING BELOW
Tell us your stories, too, Candy Girls. We'd want to hear what you have to say about life, college, politics, and feminism! You can send us you submissions via Candy Feels.
Truth is, you don't need to spend a lot to achieve the feed of your dreams or build your portfolio.
Now's your chance to give back.
What's 'savings?' We only know 'merch.'
Feel good by smelling good, without shelling out a big chunk of your allowance!
Ward of the bad juju with the auspicious color red and the happy mouse.
Geraldine is part of Candy Rookies 2020, a group of influential and aspirational college students handpicked to represent #GenerationCandy in the year to come.
Looking to sport the long-haired look?
It's actually not an either-or situation.
Here's a list of amazing, albeit fictional, personalities from another world that inspire us to be our authentic selves.
I will have to say that it is by far one the best decisions I have made in my whole life.