Features
How Love Becomes Your Inspiration In Writing
"I have so many words about you and about what we've had."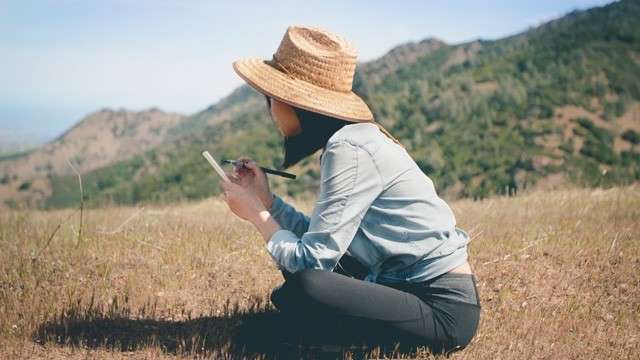 IMAGE Pexels
Have you ever been in love and heartbreak and found yourself writing about your experiences? Did you ever find writing easier?
Well, these Candy Girls who wrote to us via Candy Feels about writing about the love they had and lost prove that feeling that wonderful (and sometimes heartbreaking) feeling makes one a better writer.
Vic Macam, You're Just Another Sad Story to Write About:
"No matter how hard I tried, I can't unlove you. The love and the pain you left me became scars. I can't unlove you because, after all these years, you already made your permanent mark inside my heart that will forever remind me that once in my life, I loved someone like you.
"So for now, you are just another sad story I tell my friends. You're just another sad story I write about. You're just another sad story that taught me how to love without asking anything in return. For now, you are just another sad story I will forever hold onto."
ADVERTISEMENT - CONTINUE READING BELOW
Elli, From the Writer Who Used to Love You:
"Isn't it sad because I can see how happy you are now that you're no longer with me. I can clearly see how much you're lovin' your life right now—like you can finally breathe now that I'm gone, like you can finally experience a whole lot of things since no one's holding you back anymore.
CONTINUE READING BELOW
Recommended Videos
"Yet here I am. I am still writing about you—poems, blog posts, short stories, diary entries. You can name them all, but I always talk about the same thing—you and us. I guess, some things will never change. I have so many words about you and about what we've had."
"I have so many words about you and about what we've had."
"You see, my dear, you're the one who encouraged me to write no matter how terrible my grammar is. You're the one who taught me some unfamiliar words, which you said I could use in writing my essays and stories. You're the reason why I read books so I could be as smart as you when it comes to this language."
ADVERTISEMENT - CONTINUE READING BELOW
King J, I Want to Write About You:
"I want to write about you
Grant the whole world the radiance you always leave me with
Let it drizzle with outpouring love that's in my heart
Call me hopeless but let me start
"To go ahead and write about you
Nothing in the world will make me cease
Even if I ran out of words to rhyme, unknowing of what the future hides
The verses and rhythms will always be about you"
Tell us your stories, too, Candy Girls. We'd want to hear what you have to say about life, college, politics, and feminism! You can send us you submissions via Candy Feels.
It aims to help 500 jeepney drivers from Rizal.
Pretty sure you already have it!
Her family just keeps getting cooler and cooler.
Harvesting endangered greens is on the rise. Here's what you should know.
She also just made her relationship Insta-official.
Need a break from K-dramas?
They're releasing a Central Perk-inspired miniature, too!
Ready to go trick-or-treating?
It has built-in transition lens that switch from clear to dark.
You can use the neon or the pastel highlighters.
The popular mobile game has something planned with the K-pop group.
From The Candy Bulletin Community