Picture this: there is one person whose whole being you cherish as much as you do yours (sometimes even more), and vice versa, but then one day you don't feel that way anymore. For some, this person is a past lover. For others, this person is a family member. For the lucky ones, there's no one who fits this description. For people like me, this person is—was—a best friend.
My junior high school life was not lonely. I had a solid circle of friends I spent lunchtime with and whose birthdays I attended annually. Most importantly, I had a best friend. Everyone knew we were best friends; we complemented each other. I supported her whenever she joined pageants, making sure I yelled the loudest in the audience. She was the first to read the stories I wrote, telling me that my words were fit to be published in a book. She said she would be there for my book signings, and I said I would have her create my wedding dress. We were being idealistic because we believed there was nothing stopping us from achieving our dreams.
ADVERTISEMENT - CONTINUE READING BELOW
Having a best friend is priceless.
Having a best friend is truly one of the best things life has to offer. There are too many people in the world, but you can only find genuine connection with a few. Finding that connection in one person is like finding a needle in a haystack. A best friend is better than a lover in a way that there is no pressure to impress the other person. You just have to be there.
We might be born to be our parents' children, but we were not born to be someone's best friend. Our relationship with our best friends is one we decide for ourselves; it's a path that we make for our own lives. That's why when you finally find the one person you know will go through thick and thin with you without judgment and pressure from things like romance or blood relation, no other feeling can compare to the happiness you can get from this.
We were young and invincible.
Students love free cuts. During our free cuts in high school, my friends and I would sit in a circle and talk about what adulthood would look like for us. Once, we talked about getting an apartment. We assigned roles for each other; that I was the cook, that the other was the one who would sweep the floors, and so on. I was ecstatic about the idea. I wished to get a stable job immediately after college so I could live with my friends. My future was built on the assumption that we would stay together until we had families of our own.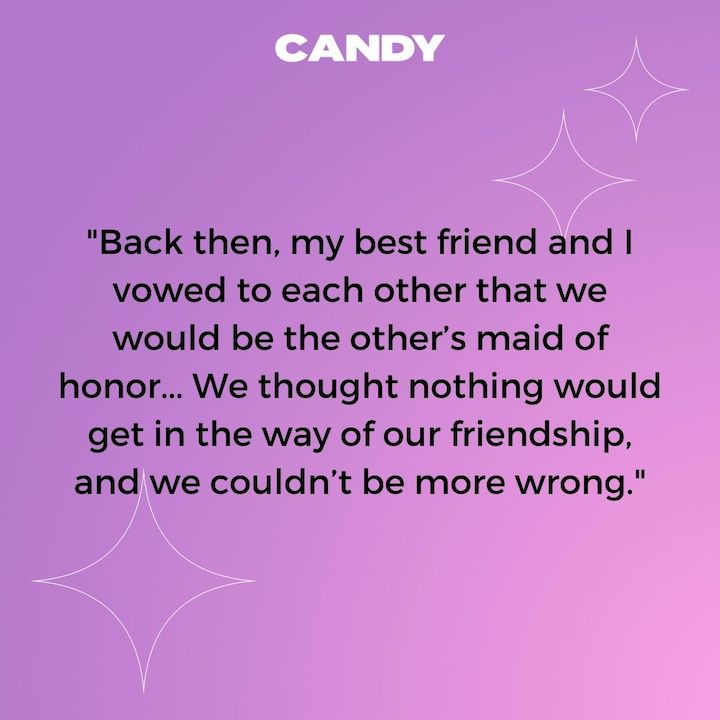 ADVERTISEMENT - CONTINUE READING BELOW
When you're young, you don't think about limits. Back then, my best friend and I vowed to each other that we would be the other's maid of honor. We memorized each other's tastes better than our other friends did, so we knew no one could be a more perfect decision maker for one of the biggest events we envisioned our future having.
We thought nothing would get in the way of our friendship, and we couldn't be more wrong.
Some people are not meant to stay.
Our lives have too many phases for us to stick with the same people and for the same people to stick with us in every one of these. Family members might be an exception, and some people are lucky enough to have the same best friend from childhood to adulthood. But we're constantly growing, and sometimes growing up means having to grow apart. Differences arise, needs clash, and crucial realizations enter the picture.
ADVERTISEMENT - CONTINUE READING BELOW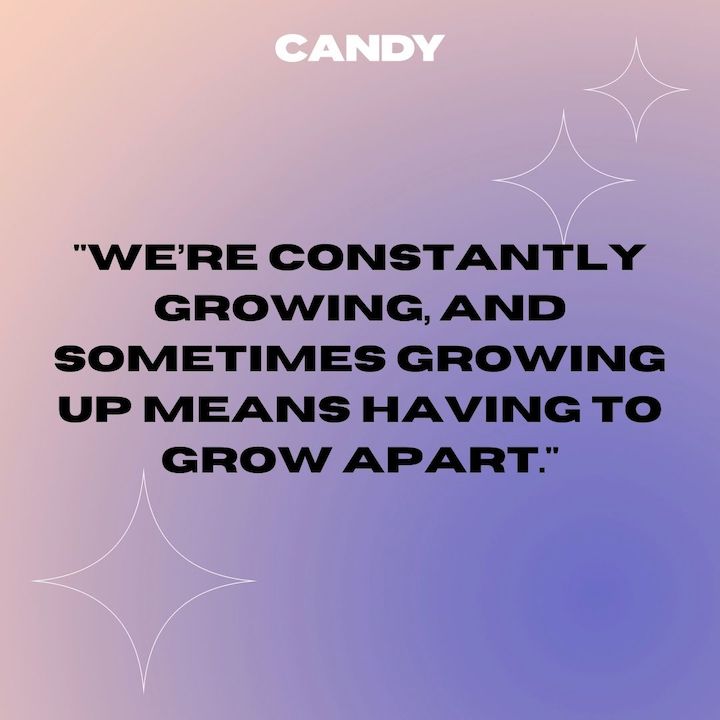 Maybe it's because we've been best friends for quite some time that there was no need to say it out loud. We didn't have a "you're not my best friend anymore" or "let's break up" moment—we just woke up one day knowing that we no longer played a major role in each other's lives.
ADVERTISEMENT - CONTINUE READING BELOW
You don't need one best friend.
I realized that as we grow, we come to love more people. I've found friends in senior high school, in college, and even online. What I've learned from meeting them is that I can have a lot of best friends, and having best friends does not equate to spending every single event in my life with them. I have friends I only talk to once a week or even once a month. I have friends whose birthdays I forget until I see the notifications on Facebook. I have friends I only talk to when I see them in person. What's common about them? They're all my best friends, and not knowing everything about their lives does not make our friendship weaker.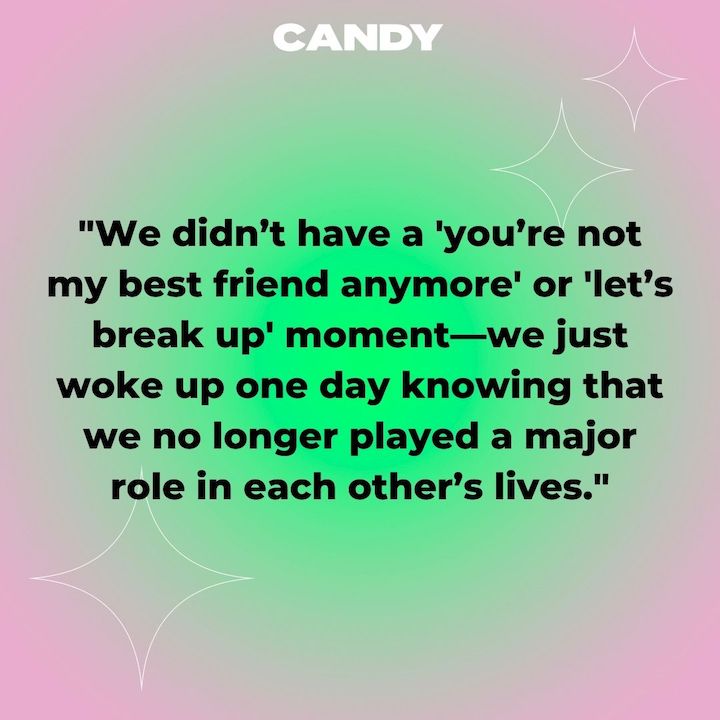 ADVERTISEMENT - CONTINUE READING BELOW
You don't have to label your friends as the "best," and you can have more than one best friend, but what will make your friendship work is when you make each other feel seen and heard. That's the most important part of a friendship.
I still love my best friend.
I still love her, but not in the same way I love the people I'm closest to right now. I love her in a way that I still want the best for her. Publishing a book is no longer my biggest dream and she might have a different future in mind other than one where she creates dresses, but I still wish for her dreams to come true. In my own silent way, I will be forever cheering her on. I may no longer be the person screaming the loudest from the audience, but I will be just as happy to see her thrive. That's what true friendship is, even if it has long ended.
ADVERTISEMENT - CONTINUE READING BELOW
READ MORE:
Reasons Your College Friends Are For Keeps-Even After Grad
Why Some Stay In Touch With High School Friends And Others Don't
Feeling Jealous Can Help Strengthen Your Friendship, Study Finds
4 Things 'Never Have I Ever' Got Right About Friendship & Love Triangles