Features
Beating the Budget: How to Save on Your Debut Party
Throw a fun party without going over budget.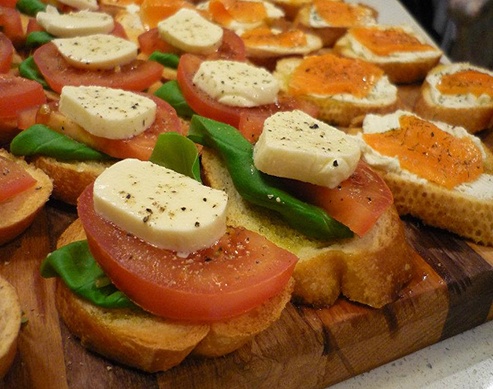 When your parents have agreed to throw you a party for your debut, the next thing they'd probably tell you about is their budget. Any clever girl knows that you can have a fun party without having to break the bank. Below, we share ideas on how to save on your debut party.
Think beyond the formal debut
Formal affairs cost more because you'll spend on a bouffant gown, a full dinner course, elaborate décor, printed invitations—the works! To cut costs, consider a cocktail party, where you can serve canapés, and you and your friends can don elegant floor or knee-length gowns instead. If a casual party is more your thing, you can do that, too.
Expand your venue options
A hotel or function hall is usually your top-of-mind option when canvassing for a debut venue, but check if you have non-hotel choices. Consider other fun options, like a restaurant, a bar, or even a cafe. A relative may have a sprawling garden, or there might be a park near your area—exhaust possible alternatives for venues. Who knows? That unique venue may even inspire your debut theme.
ADVERTISEMENT - CONTINUE READING BELOW
Choose packages wisely
Debut packages are widely available, and sometimes, it helps that a certain supplier can provide more than one service. Approach packages with caution, though. Check thoroughly if you need all the inclusions. The seemingly inexpensive add-ons may cause your expenses to balloon, so remember to prioritize the basics.
Stick to the accredited suppliers or ask the venue to waive corkage
Most debut venues have partner caterers that service their events, and they usually offer special rates. Hiring a caterer from outside could also mean that you have to pay corkage fees, and these could take a big toll on your budget. Bringing in alcoholic drinks usually costs corkage computed by bottle or by case. Get accredited suppliers, or request nicely if your venue can waive the corkage.
Many of our favorite K-drama actors right now actually started out as idols!
Thailand rethinks its elephant strategy.
Who else wants a basket full of mojos?
We're hoping to see more of these in different LGUs!
Sometimes, no matter how hard you try, some people just won't vibe with you, and that's totally fine.
Have you tried the #ComeAroundMeChallenge?
The cheerleading docu-series is a phenomenon.
A lot of them are dirtier than a toilet seat.
The kind of wholesome content we all love to see.