Features
Are You The Next Candymag.com Correspondent?
We're looking for talented girls and guys aged 15-19 years old to join the Candymag.com team!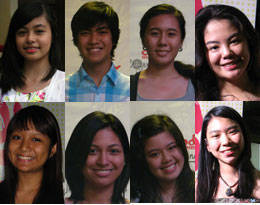 We can't believe it's been a year! But it's time for new stars to shine! Could you be the next Candymag.com Correspondent?
We're looking for Candy Girls and Boys, ages 15-19 years old, who write and speak well, know the latest trends—in fashion, TV, movies, music, and everything teens love, aren't afraid to speak up or stand out from the crowd.
If you're up for the challenge, head over to the Candy HQ at the 6F Robinsons Cybergate Tower 3, Robinsons Pioneer Complex, Pioneer Street, Mandaluyong City on Friday, April 1 from 2 to 6pm. Please be ready to write (we need to know if you're ready to be part of our team!) and speak in front of the camera. All you need to bring is a pen and yourself! :)
We can't wait to meet the future correspondents of Candymag.com! See you then! :D
Aside from being the perfect anthem for broken hearts, the song is also gaining attention for its supposed backstory.
If you're thinking of leaving WhatsApp.
Most reported cases don't lead to prison sentences.
The Philippines is part of the list!
It's never too early to start being more concerned about finances.
Most of them stayed here for awhile to study English.
From The Candy Bulletin Community