Features
Anti-Bullying Pact
Sign our pledge and be part of Candy's campaign against bullying.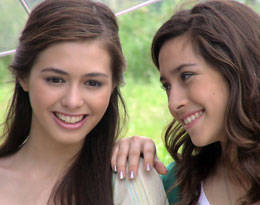 I promise that I will not join the ranks of bullies.
I will not tease others, especially when I know it will hurt their feelings.
I will not mock others because of their physical appearance.
I will not humiliate others because of their family's financial background.
I will not ostracize others because of their performance in school.
I will not post something online that will make a person the object of ridicule.
I will not make others feel left out by shunning them from my group of friends.
INSTEAD,
I will respect my peers' opinions and choices.
I will remind myself that I am not superior to anyone.
I will be brave enough to defend those being bullied.
I will be aware that making fun of others may actually cause them pain.
I will resist the tendency to say something unkind.
I will only criticize to build up, not tear down.
I will reach out to those being left out.
ADVERTISEMENT - CONTINUE READING BELOW
As a Candy Girl, I know that I have to treat others as my equals. Thus, I make these promises today in an effort to stand up against bullies and to stand up for their victims.
Leave a comment with your name to sign this pact! Let's all say no to bullying!
CONTINUE READING BELOW
Recommended Videos
The frustration is real with these dramas!
They also received an award!
They come in five cool colorways!
Coincidentally, Pink Sweat$ got engaged to girlfriend JL Bunny just a day before.
What's more motivating than "studying" with seven Grammy-nominated superstars?
The university was the first school to apply for the limited face-to-face classes in the country.
Why anyone would say something THIS HORRIBLE is beyond me.
Jeanette opened up about her experience as a young actress in Hollywood.
Screenshot your fave for future reference.
From The Candy Bulletin Community