It was almost eight o'clock in the evening when the girl in front of me giggled as I asked her about her face-to-face classes—as if she had just taken her first cup of morning coffee. "The Taft life is great," she gushed, "I enjoy it so much." The casual nature of the conversation might have you thinking I was just chatting with a close friend over drinks, when, in reality, I was at the tail end of my interview with Angelina Cruz, one of the most promising Gen Z stars of today.
Despite her successful singing career and her recent role as Iris in the 2021 movie Love is Color Blind, Angelina will always be known to long-time showbiz fans as the eldest daughter of actress and singer Sunshine Cruz and actor, producer, and director Cesar Montano. Make no mistake: The 21-year-old doesn't necessarily see this as a bad thing, though. However, it serves as her fuel to continue putting in the work to make a name for herself—and put in the work, she does.
During the shoot, she doesn't complain when she changes out of her clothes for the nth time, nor do we hear a peep out of her when we ask her to pose precariously on top of an itty-bitty table to achieve a ~*high-fashion*~ shot. Instead, she smiles gamely and fixes her gaze on the camera like that of a seasoned model. It's this work ethic and determination in everything she does that she hopes to help cement her name among the greats—her parents included.
ADVERTISEMENT - CONTINUE READING BELOW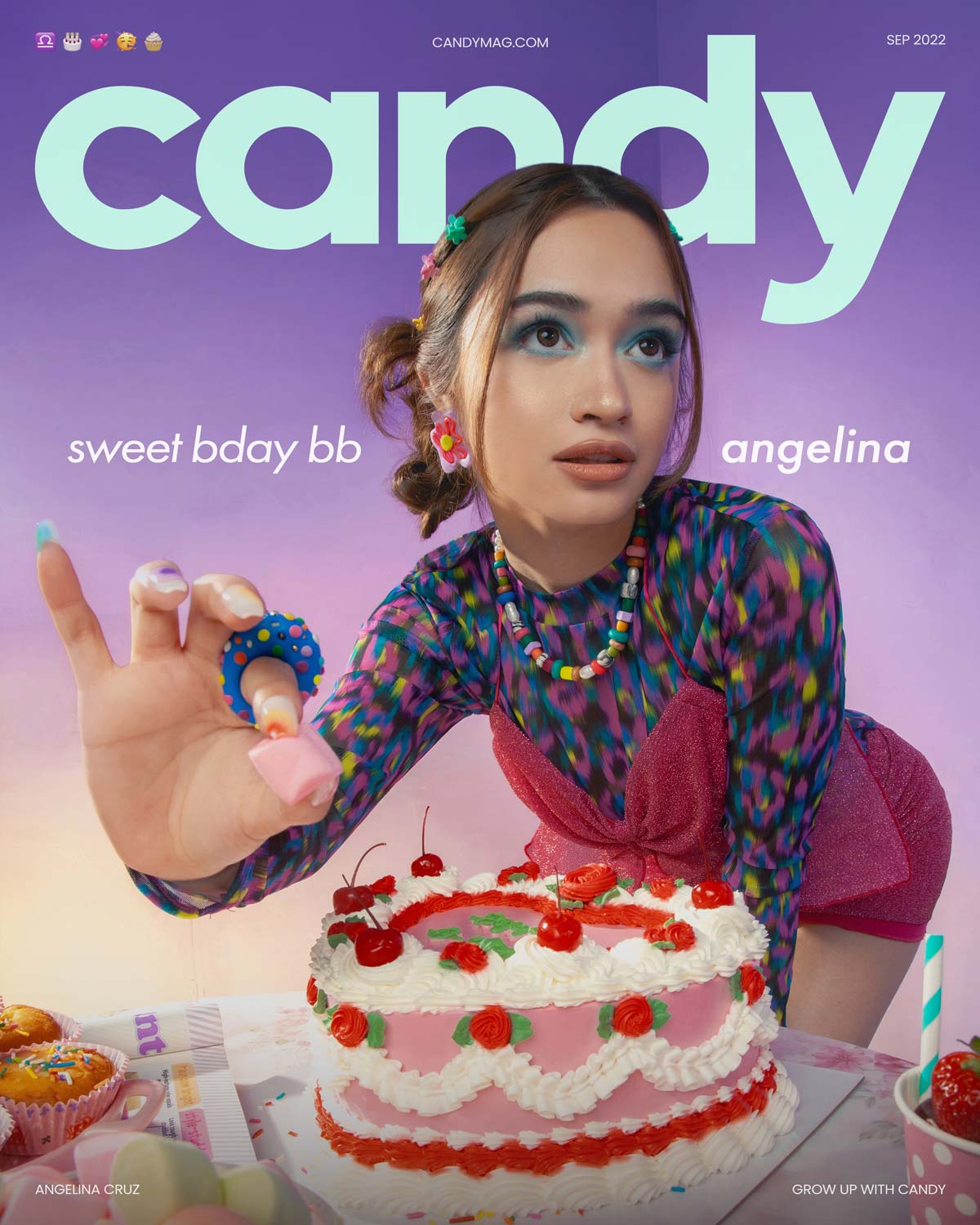 Angelina Cruz for Candy September 2022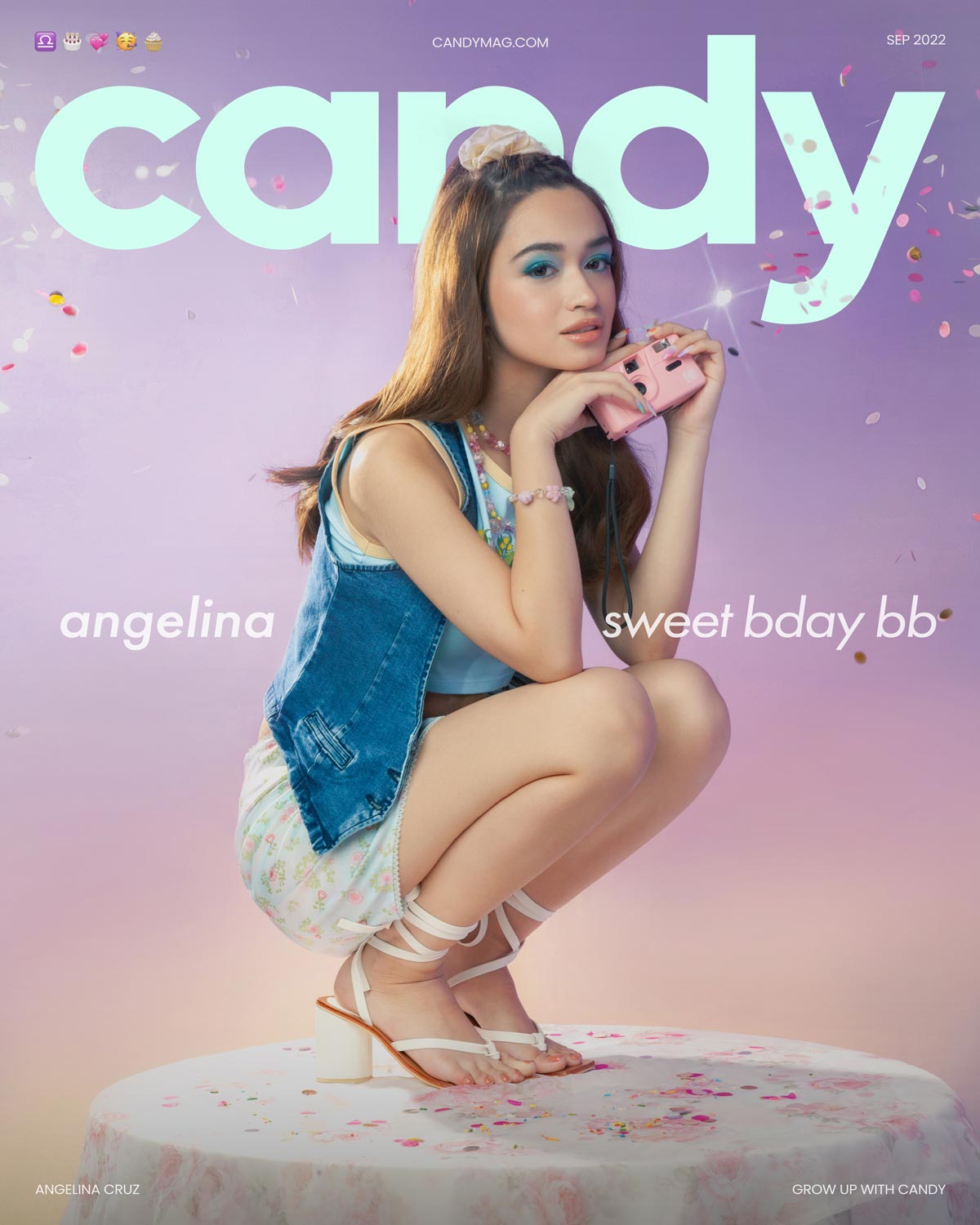 Angelina Cruz for Candy September 2022
Childhood Nostalgia
Unlike the majority of her peers in showbiz, Angelina didn't start out as a child star. While the others spent most of their days braving the heat and waiting in long lines to try their luck in auditions, she was just like the rest of us—enjoying school and spending time with friends. And despite being one of the daughters of showbiz heavyweights, young Angelina never had an inkling that her parents were famous. "I remember [seeing and] watching them on TV and thinking that was normal," she recalls. 
The reality of being a showbiz child would only dawn on Angelina a few years later when she was seven years old. She was in the mall with her dad to go shoe shopping, and within a few minutes, a crowd had formed due to her dad's presence. They were eventually asked to leave, escorted by security. "I was like, 'Whoa, that is not normal.' I think that was the first time I realized my parents were kind of a big deal," she recounts.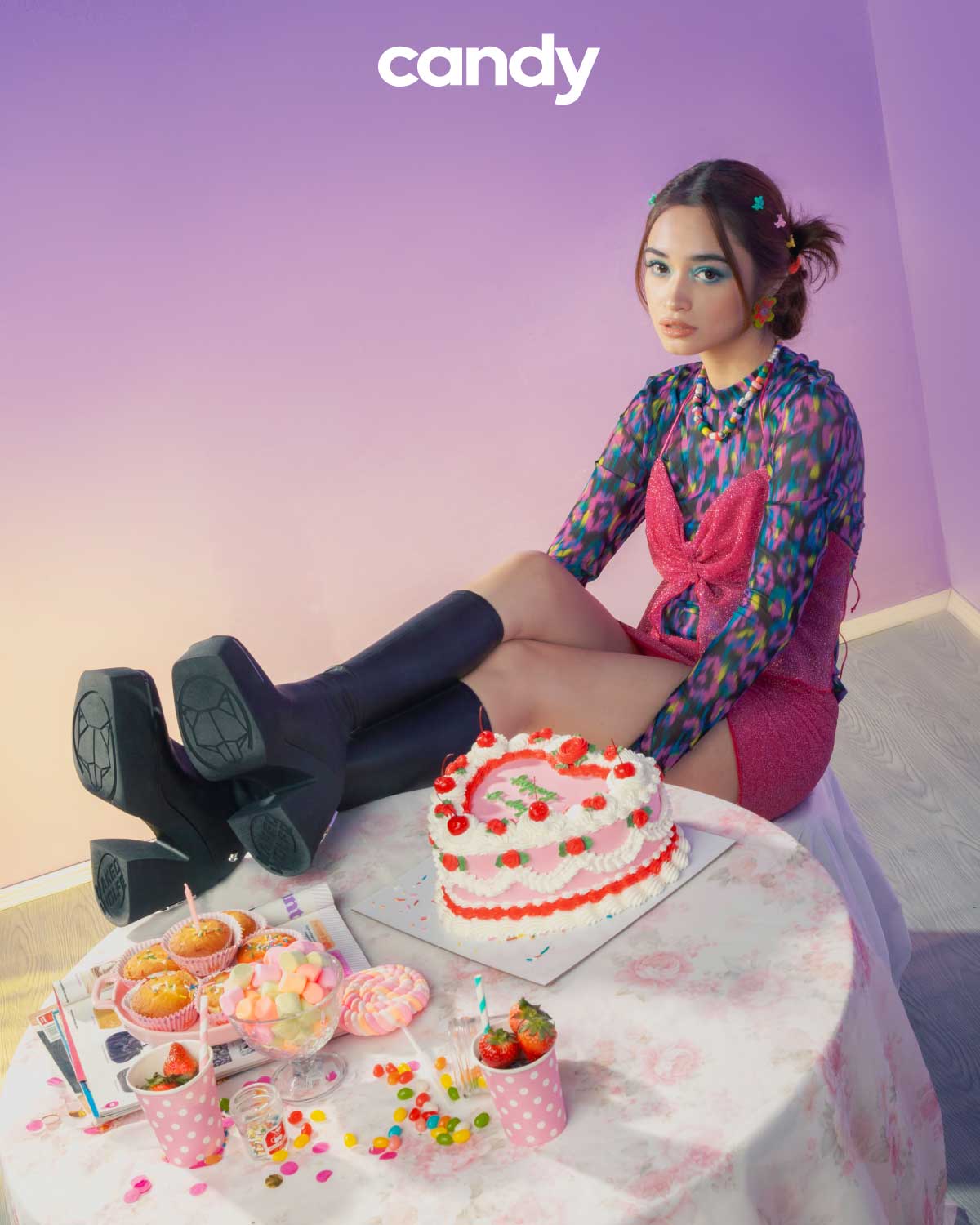 Printed Top, P1295, URBAN REVIVO, Mall of Asia. Mariposa Top, P499; Mini Skirt, price available upon request, both GAZA STORES, instagram/gazastores. Spice Black Stretch Boots, P20159, NAKED WOLFE, nakedwolfe.com. Asymmetrical Floral Earrings in Lavender Pop, P750; Doughnut Ring in Blue, P995; Funfetti Necklace, P1850; all TROPIK BEATNIK, tropikbeatnik.com.
Hailing from a famed clan of celebrities, one can only assume that Angelina was forced or pressured in some way to follow in her family's footsteps. She begs to differ, however. "My parents never really pushed me to join showbiz. They didn't really pressure me at all… They just wanted me to do what would make me happy," she clarifies, adding that it was the fans and the people around them who held her to these expectations.
ADVERTISEMENT - CONTINUE READING BELOW
Despite her famous last name, Angelina stresses she is just like any other girl. She maintains a strong, tight-knit bond with her family, despite the unique set-up of her parents. While there is no shortage of sweet exchanges online between her and her mom, things were different with her dad up until fairly recently. A self-proclaimed daddy's girl when she was a little kid, Angelina says that that changed when her parents' marital issues got bigger.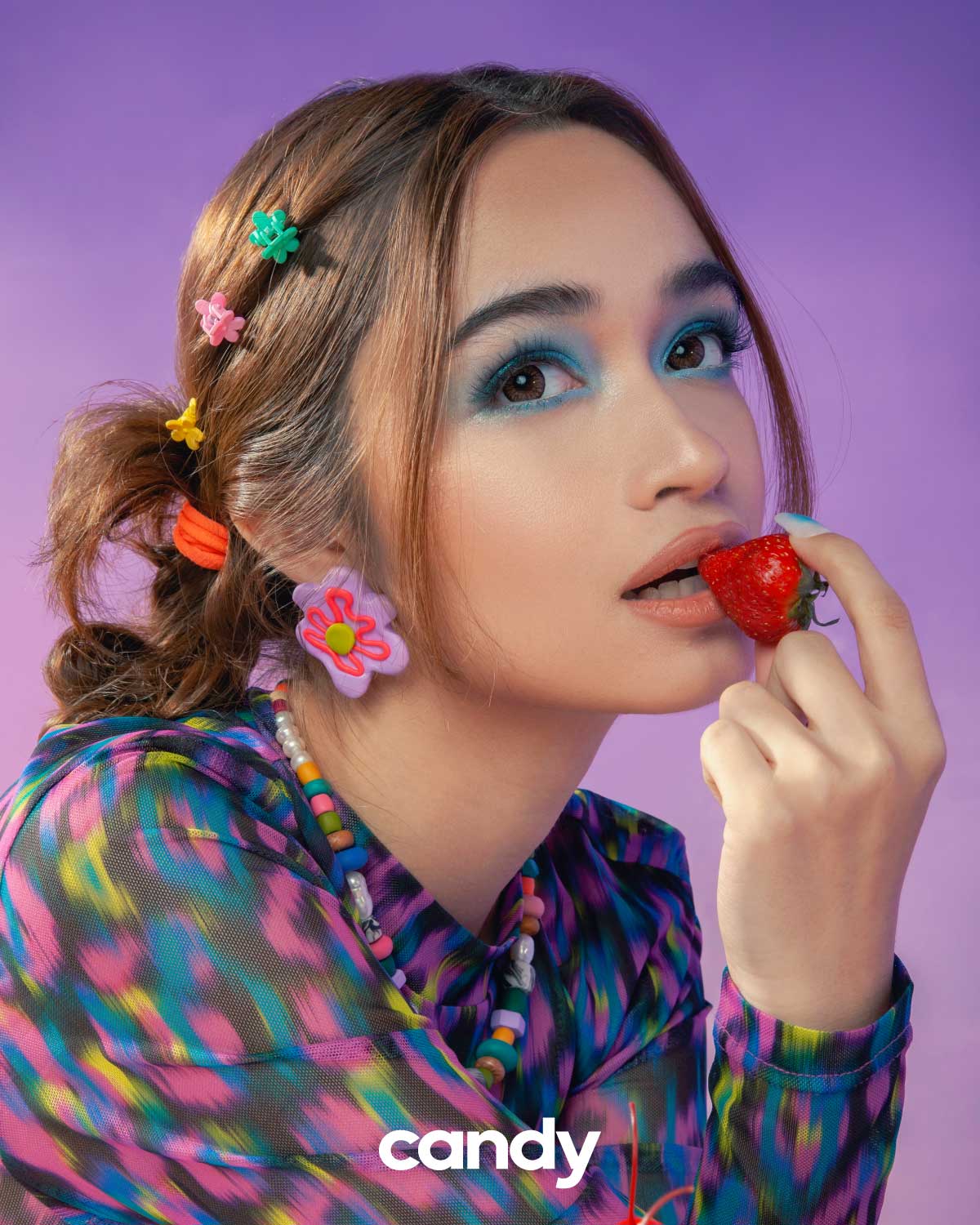 "My parents never really pushed me to join showbiz. They didn't really pressure me at all… They just wanted me to do what would make me happy." 
"When everything went down, I feel like [the relationship with my dad] shifted," she shares, alluding to Sunshine and Cesar's turbulent marriage that eventually ended in an annulment filed in 2013 and finalized five years later. "Recently, we've been seeing each other a lot [more] lately na. We're really close to his kids and his new partner and we love them," she divulges. ICYDK: She and her younger sisters, Sam Cruz and Chesca Montano, were reunited with Cesar during Sam's 18th birthday, a rare instance of the two separate families putting their differences aside for the sake of their children.
In an industry where even celebrity siblings are compared to and pitted against each other, Angelina sees no competition between her and her sisters. "I'm a proud Ate. I love seeing them bloom," she says, though she can be overprotective at times, she admits with a laugh. "When they do something that's a bit too much, I also have to stand my ground. I have to think of what's best for them and how to protect them." She also shares that despite them being younger than her, she also seeks help from them. "They're pretty smart for their age," she declares proudly.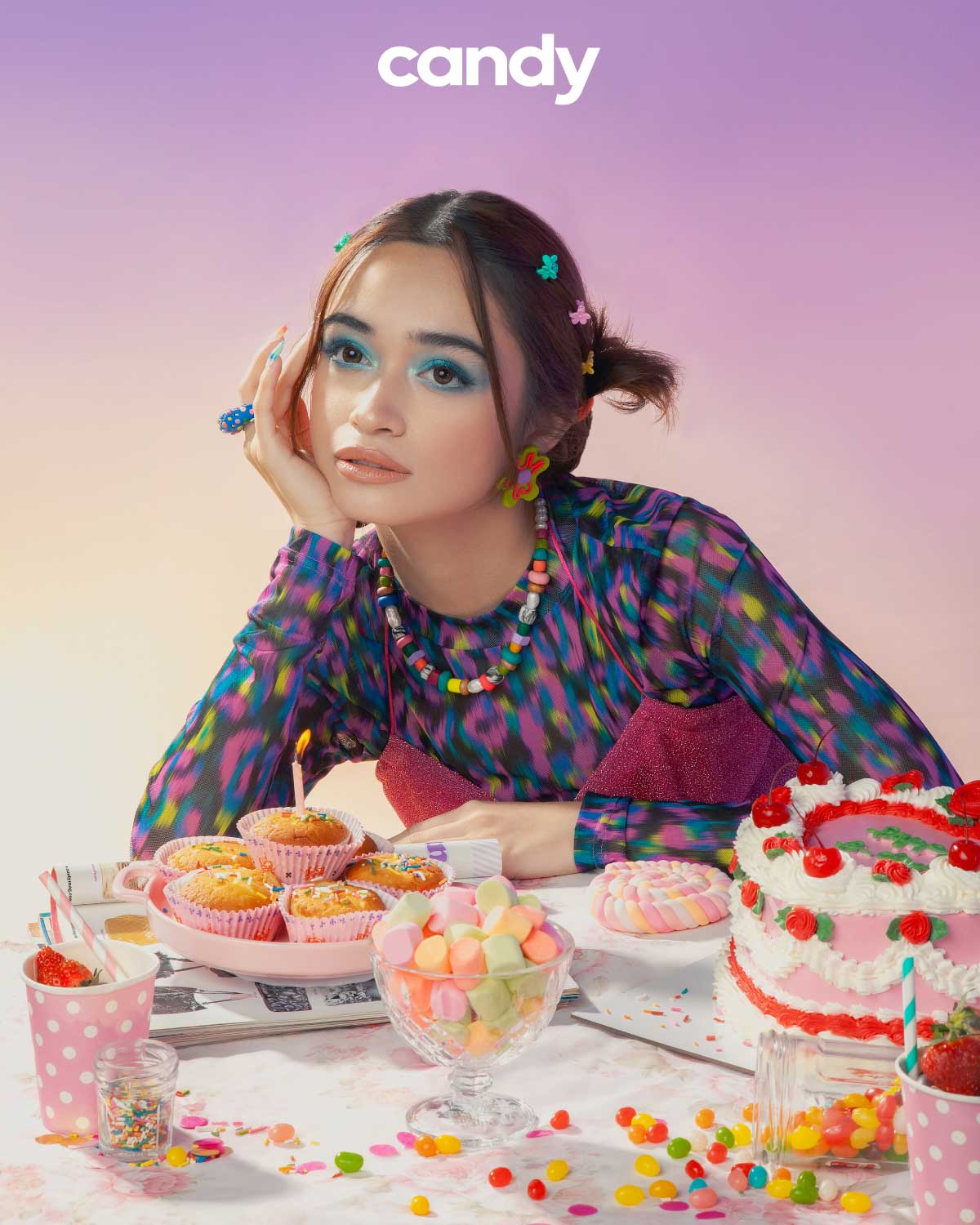 Coming onto Her Own
Since she didn't get her start in showbiz as a child actor, Angelina had to rely on what she already had: her talent for singing. Armed with her soulful vocals, she burst into the music scene in 2017 with her rendition of "Can't Help Falling in Love." Her stripped-back version of the OPM hit "Hanggang Kailan (Umuwi Ka Na Baby)" in 2018 also became a standout hit that boasts of 10 million plays and counting on Spotify. By then, she had already signed with Universal Records Philippines and released a six-track EP.
ADVERTISEMENT - CONTINUE READING BELOW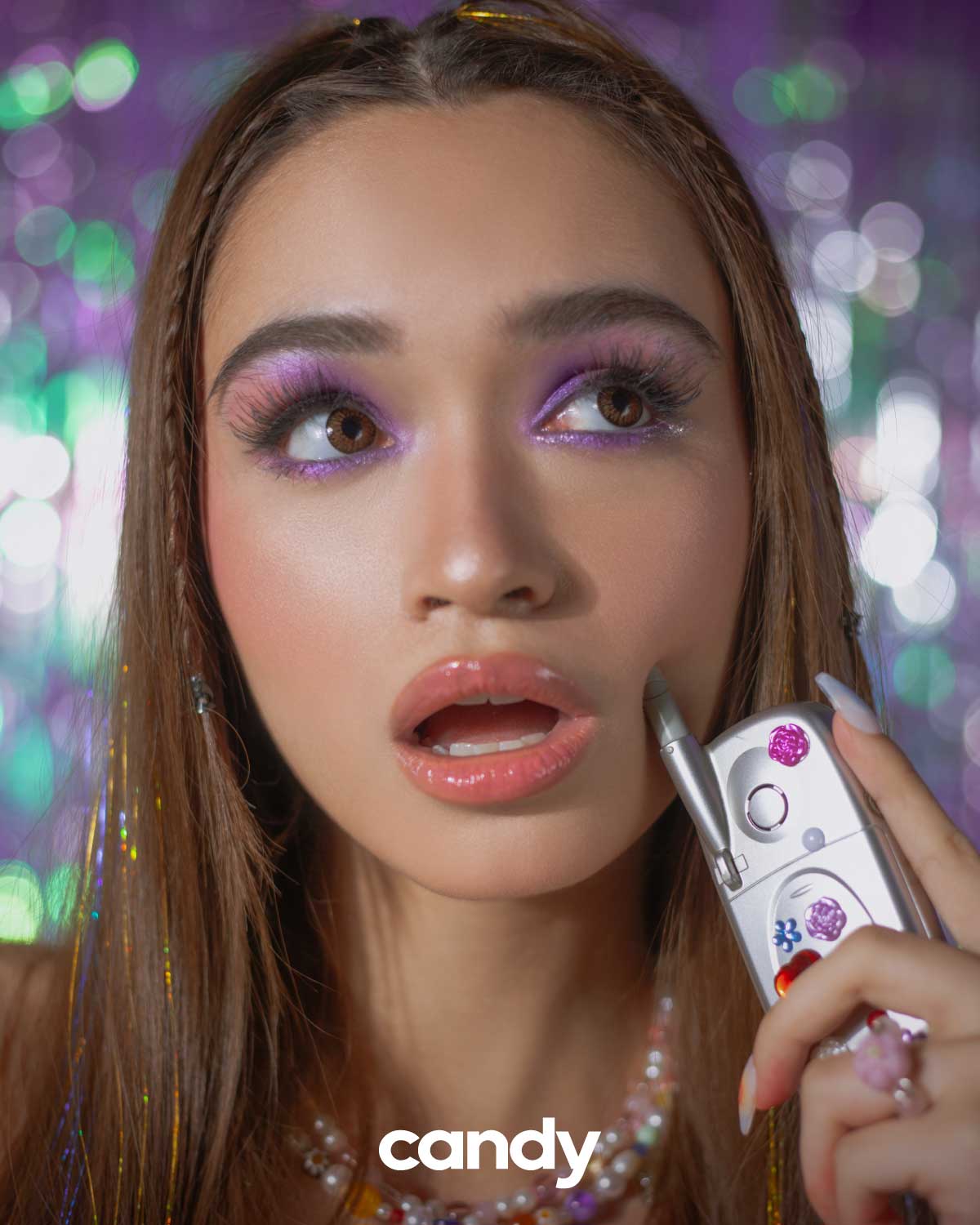 Little by little, network executives started to take notice, and the projects came through one at a time. For big-time celebrities, this may seem slow, but for Angelina, it was more than enough. Her first acting gig came a-knocking in the form of a sitcom, John en Ellen, where she played the role of Camille Kulantong, the daughter of John (John Estrada) and Ellen (Ellen Adarna). In 2021, she got her first taste of the silver screen when she got the opportunity to star alongside fellow Gen Z stars Donny Pangilinan and Belle Mariano in the hit movie Love Is Color Blind. "I'll never be tired of being vocal about that… of me being able to enjoy acting that much," she shyly admits.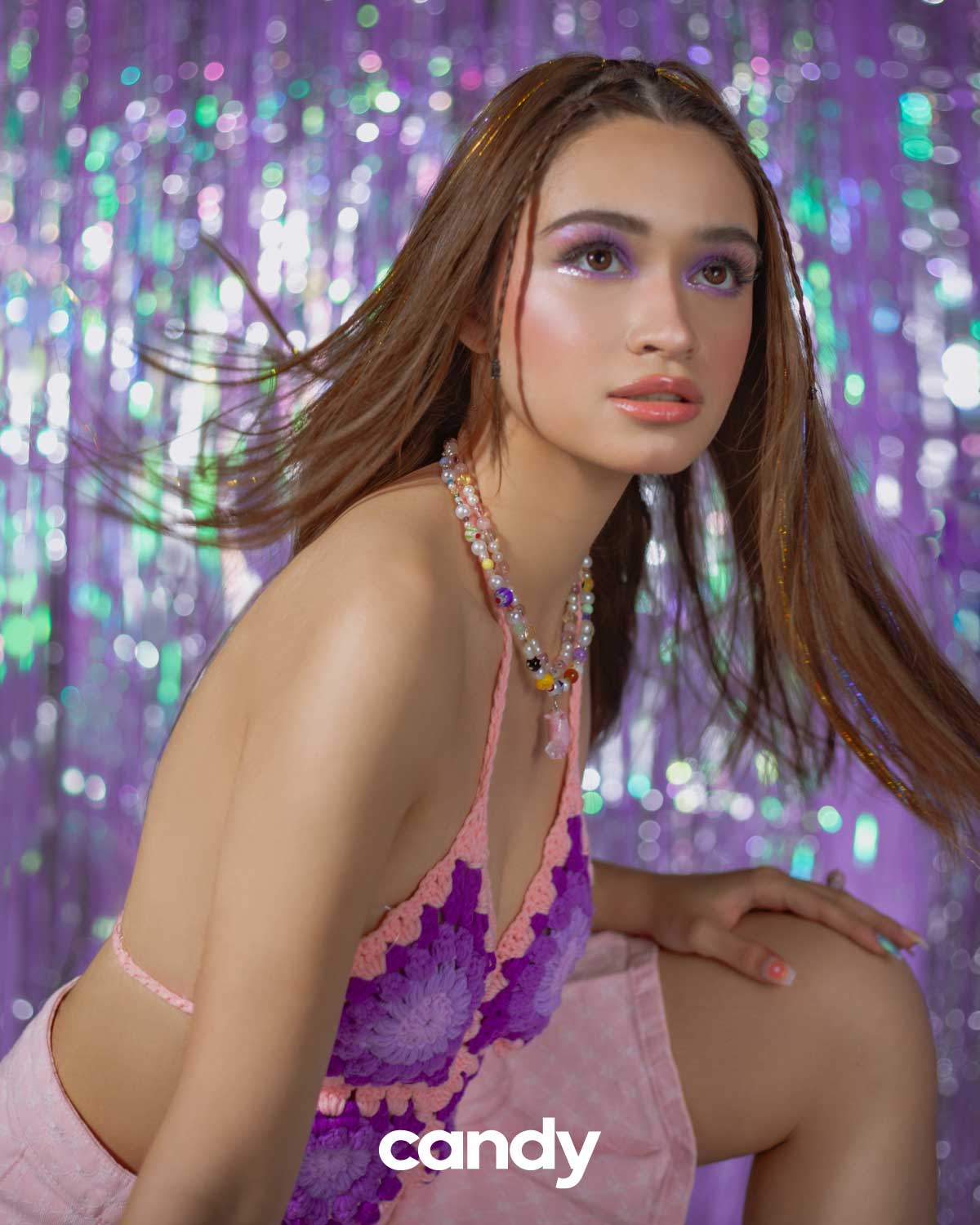 Butterfly Crochet Top, 1299, CORA AND CECILIA, instagram/coraandcecilia. Pleated Skirt, P2295, URBAN REVIVO, Mall of Asia. Sugar Chalk Stretch Boots, P17287, NAKED WOLFE, nakedwolfe.com. Sea Slug Necklace, P655; Wagashi Ring, P195, both STUDIO CLAYI, instagram/studioclayi.
Even though she has tried her hardest to forge her own path in showbiz, like most artista kids, there is an unspoken sentiment about her upbringing and how it automatically gave her one foot in the door. I dared to ask her about it, and Angelina did not shy away from answering, saying that she understands and most importantly, she *acknowledges* her privilege.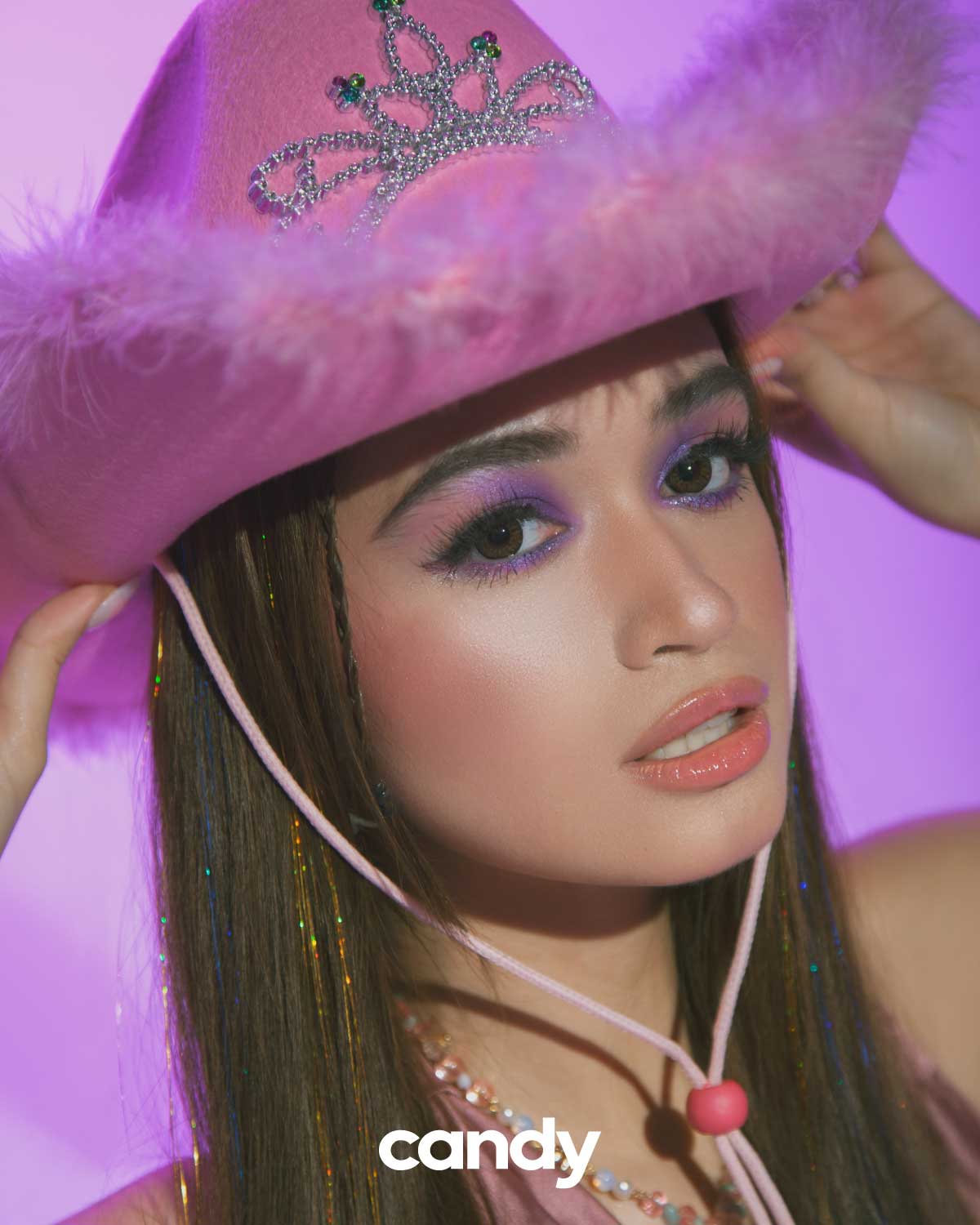 ADVERTISEMENT - CONTINUE READING BELOW
Expression turning serious, she explains that this was a fact that her mom drilled onto her when the 21-year-old made the decision to join showbiz all those years ago. "She made it clear to me that, yes, [I'm] handed opportunities very easily because of her and my dad. She made it very clear that these things come and go. It's up to [me] to make sure that these opportunities keep coming by working hard," she answers with conviction.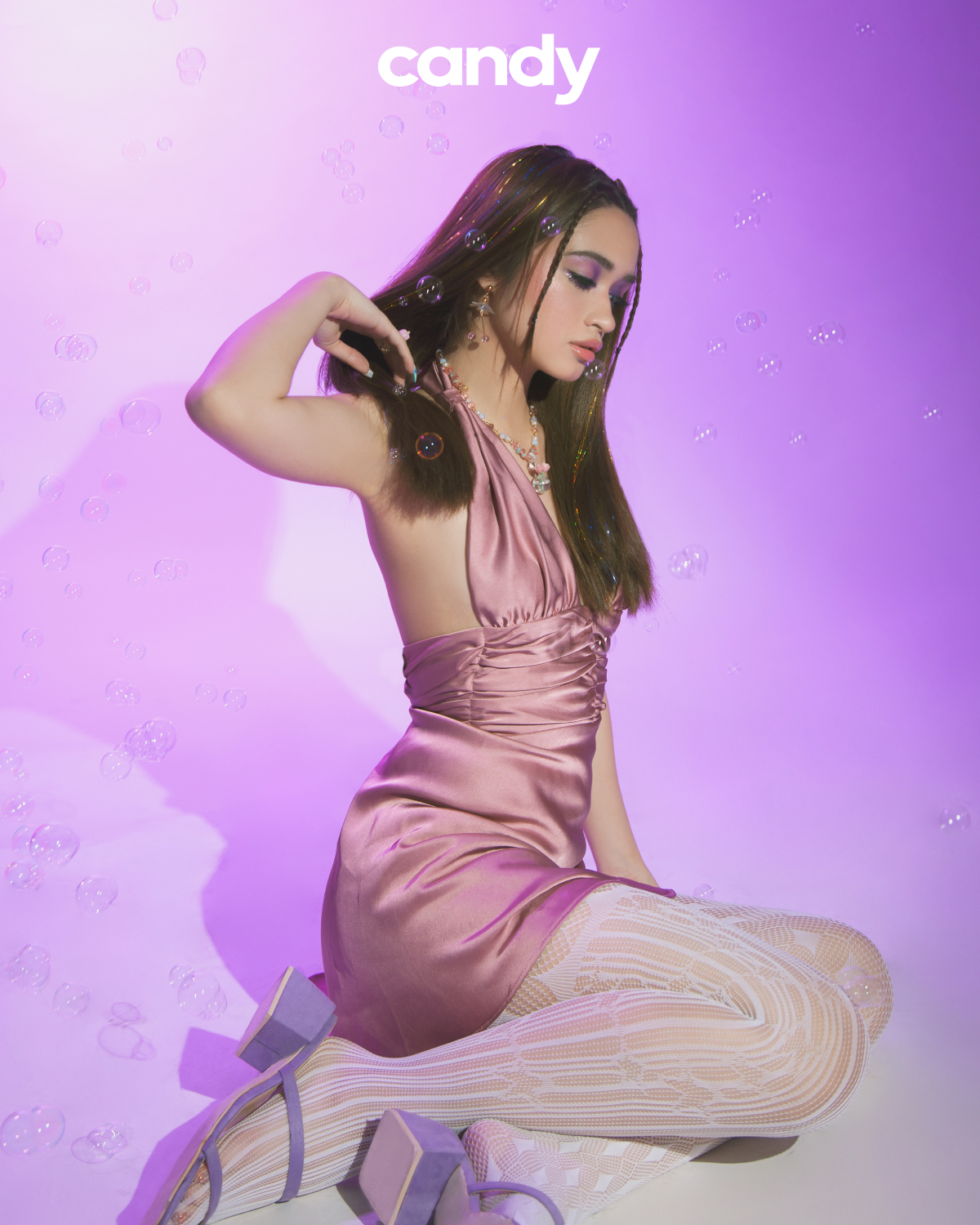 Silk Dress, price available upon request, GAZA STORES, instagram/gazastores. The Livie Heels in Lilac, P1400, STRUT, wearstrut.com. Wagashi Rings, P195; Rose Fully Beaded Necklace, P895; Mini Glass Cherries Earrings, P185, all STUDIO CLAYI, instagram/studioclayi.
That said, the Gen Z star still isn't immune to bashers. As negative as it may sound, when you spend the majority of your time in the limelight, the negative, unsolicited comments almost come with the job. Back then, Angelina reveals, the anonymous words would find a way to worm themselves deep into her skin and manifest themselves into feelings of self-doubt and insecurity. "I really read through everything. The words… it really did sting. 'Cause I was just a kid," she admits. 
"But right now obviously, I know how to deal with them," she immediately follows up. "My mom has already given me advice: to block, to ignore, to delete. I know they want attention and I'll never give it to them. I'd rather use my energy on people who love me and on myself," she says with an air of finality.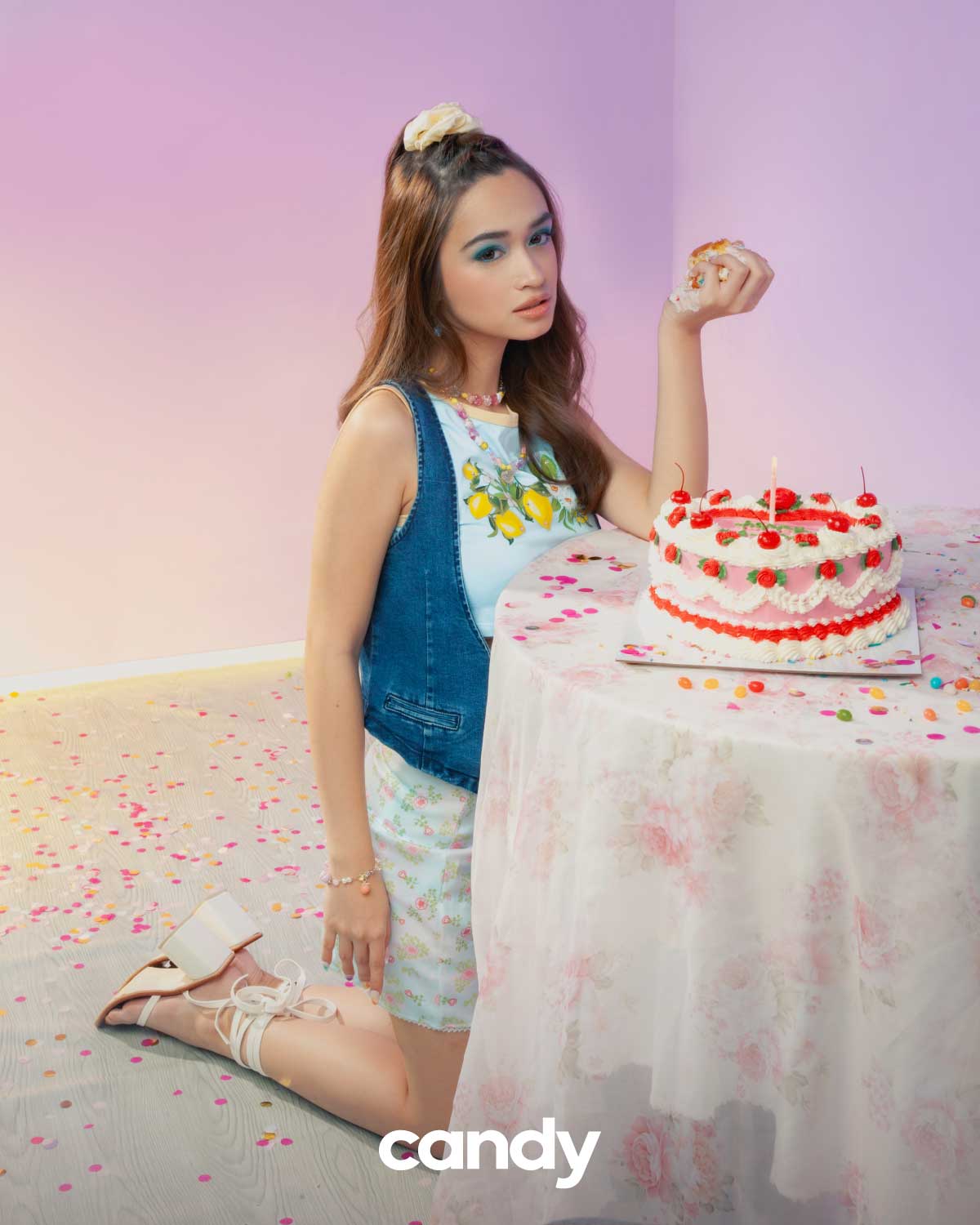 Denim Vest, P899.75, BENCH, Mall of Asia. Muscle Tank in Limoncello, P1000; Bailey Mini Skirt in Morning Skies, P2200; Waist Chain in Pixie used as necklace, P1200, all BLACKBOUGHSWIM, blackboughswim.com. The Nora Sandals in White, P1550, STRUT, wearstrut.com. Starfish Earrings, P300; Wagashi Bracelet, P295, both STUDIO CLAYI, instagram/studioclayi.
ADVERTISEMENT - CONTINUE READING BELOW
"My mom has already given me advice: to block, to ignore, to delete. I know they want attention and I'll never give it to them. I'd rather use my energy on people who love me and on myself."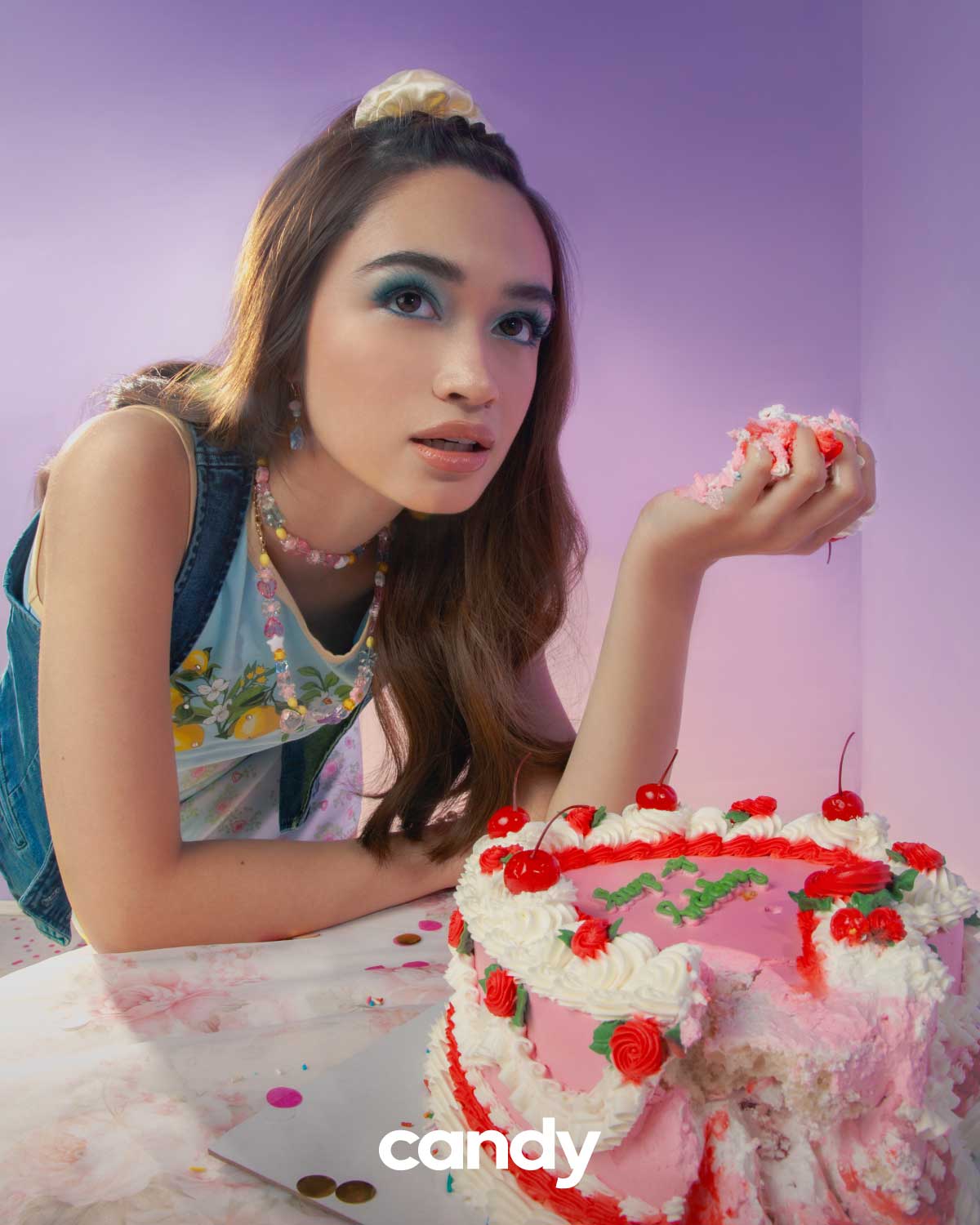 The World at Her Fingertips
Proving to be a double threat in the singing and acting department, one is not wrong to assume that Angelina is ~booked and busy~ with gigs. Right now, however, our September cover star busies herself with academics. Like an excited five-year-old kid, she informs me that she just recently started her face-to-face classes at De La Salle University. "It's so fun, oh my God!" she squeals, and for a moment, she switches to just Angelina, the college student—no fancy acting credits, no famous surname. "I feel like I can genuinely pay attention to class now and to the lectures."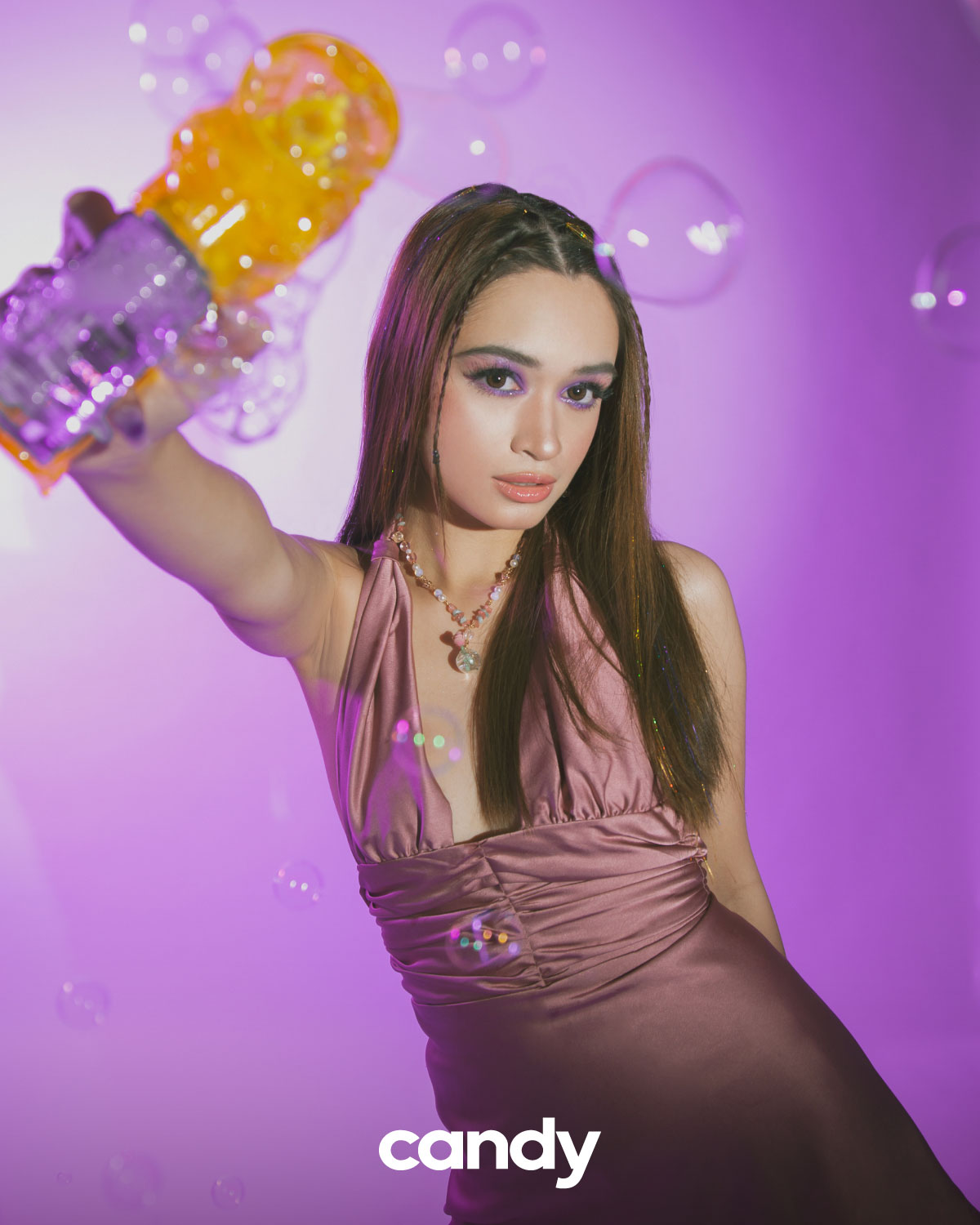 As a sophomore student, graduation is still in the far future, but Angelina, like the goal-getter that she is, already has a game plan for what comes after. "I wanna focus on being on show business… maybe finally get into acting seriously," she shares, reiterating that she really enjoyed her time on the set of Love Is Color Blind.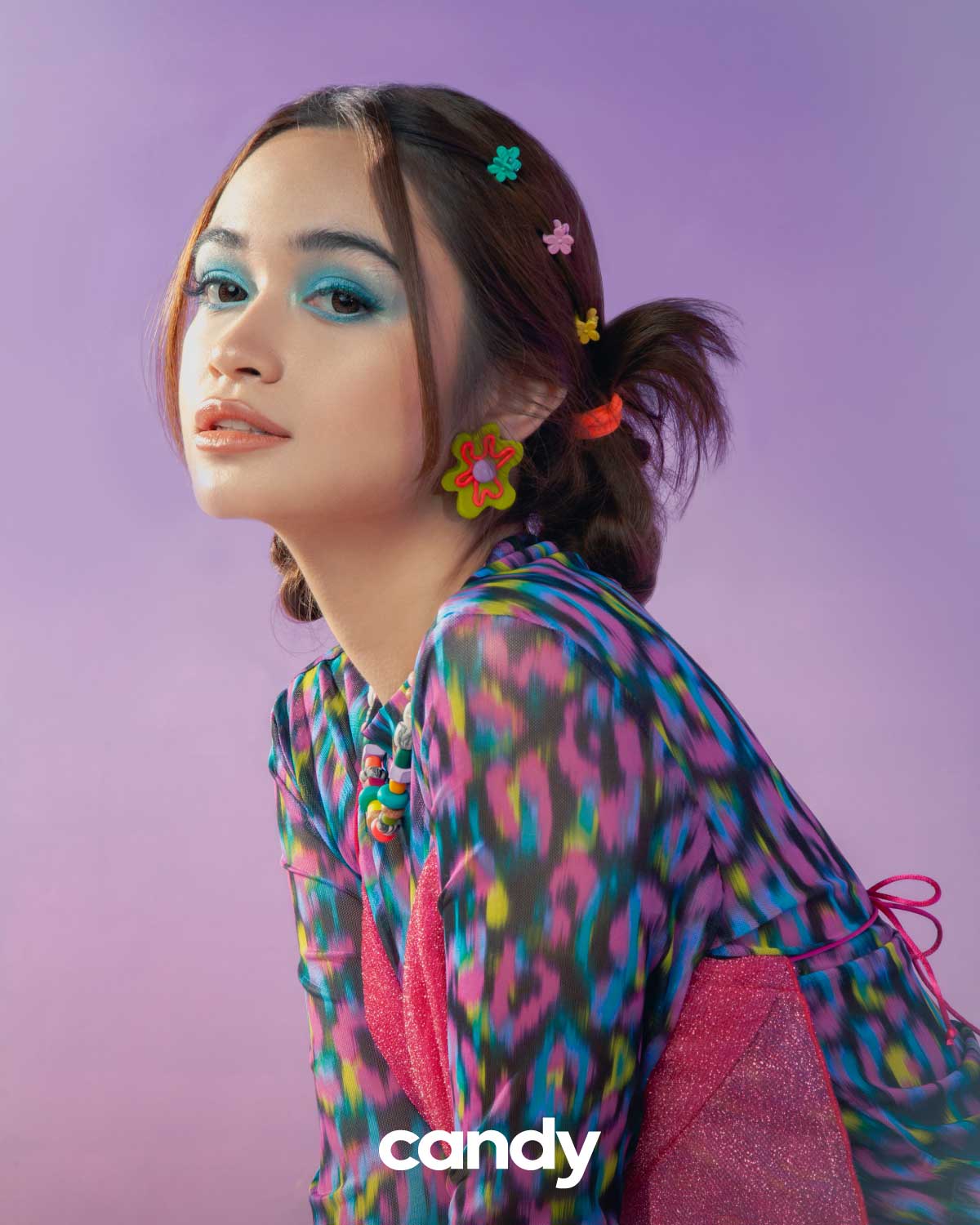 And as one can expect from the fiery Libra, she also wants to test the limits of what she can do in her craft and take on something people least expect her to tackle. "I wanna take a role in a movie that covers suspense, thriller, and horror." If not that, she adds, "maybe another role I wanna try is maybe a maarte, mean girl role. I feel like I can play that really well," she quips.
ADVERTISEMENT - CONTINUE READING BELOW
Our Candy cover shoot plus interview was only a couple of weeks shy of her 21st birthday, but I jokingly ask her if she already has any plans she wants to accomplish before she turns 30. She pauses to giggle at my absurd question. "I'd like to invest in a home for myself" was her humble answer. As for us? Well, we're no fortune-teller, but with the way things are looking in her career, Angelina's future is looking pretty bright.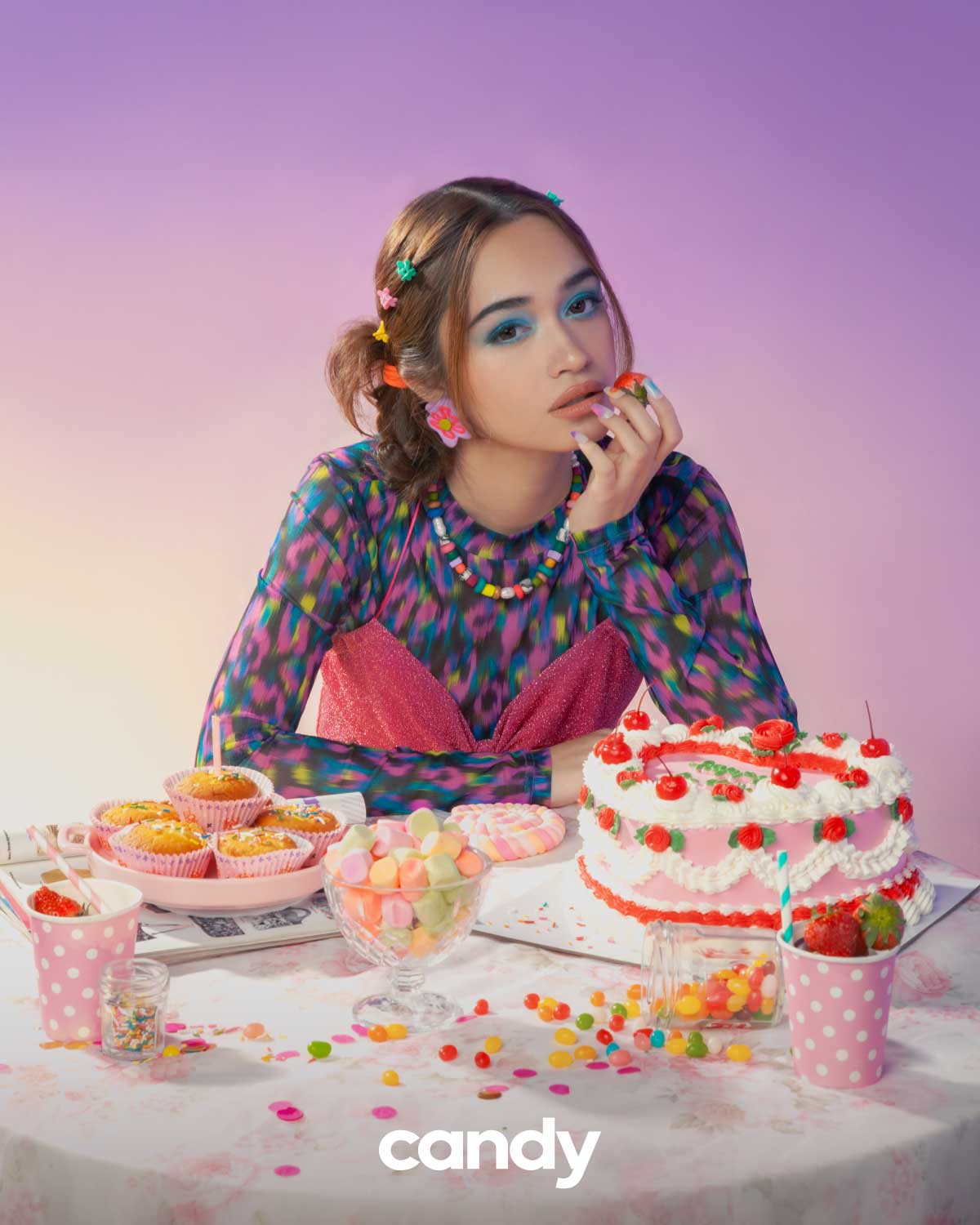 Produced by: Leika Golez and Cheska Santiago
Assisted by: Yssa Cardona
Photographed by: Alan Segui
Assisted by: Jeo Jingco
Art Direction by: Bacs Arcebal and Pauline Moyano
Sittings Editor: Marj Ramos-Clemente
Video by: Yeyen Espineda and Sherina Monzon
Styling by: Leika Golez
Makeup by: Muriel Vega Perez
Hair by: Mark Anthony Rosales
Nails by: Extraordinail
Set Design by: Jestel Canlas and Kim Cabatuan of Jestel Portraits and Mystical Wardrobes
Words by: Cheska Santiago
*Special Thanks to Sweetness by Tess for the birthday cake