When I saw you for the first time in months, I stopped breathing. I felt like everything was going in slow motion. For one precious second in the universe, it was just the two of us. It was the beautiful boy with hopeful eyes looking at the simple girl who dared to hope as well. For that one moment, it felt like nothing had changed. For that one moment, there was hope for the two of us. If you only knew how I could see the infinite galaxies in your eyes. I could see all the pain, all the happiness, all the misplaced hope, and most of all, the love. I could feel the love radiating from the top of my head to the tips of my toes even after everything that's happened. That's when I knew it was never going to be over between us.
I really thought I was over you. I told everyone I was over you. I told myself over and over again I was over you. And can you believe it? For a little while it did work. I really thought I didn't love you anymore. I thought I no longer wanted your arms around me to make me feel safe and happy. I thought I didn't need to hear your voice full of promises playing like a broken record in my head. I thought my heart would no longer sink when you entered the room. I thought I wouldn't feel my whole being soar when you smiled at me. I thought we could actually be friends again, but I was a fool to think that. I was a fool to think things could go back to the way it used to be before our feelings messed things up and we were just close friends. I was a fool to not realize that what we have is never going to disappear. We loved each other too much to have that.
ADVERTISEMENT - CONTINUE READING BELOW
ADVERTISEMENT - CONTINUE READING BELOW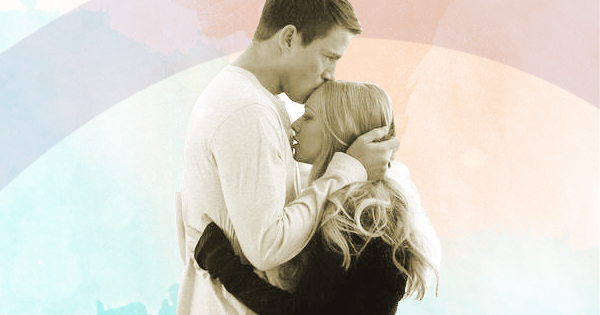 That is why we can never be together. The feelings we have are too intense. They're too volatile and dangerous to be acted upon. We're just so toxic for each other. We're each other's favorite drug and we can't quit our addiction. We can't get enough even though we both keep crashing and burning. They say if someone's the right one for you, then things should be easy. But with us, it never was. When we're together, all we want to do is fight and hate each other. When we're apart, all we want is to fall back into each other's arms and whisper sweet nothings into each other's ears. It's such a sickening, beautiful, and utterly disastrous cycle.
ADVERTISEMENT - CONTINUE READING BELOW
Both us are just so in love with each other, but we have no idea what to do with each other. Everything is always so confusing. So we end up being so reckless, stupid, and immature. We make up and get back together, then we fight and break up. We agree to be just friends again but then we want each other too much for that, so we get back together and the cycle begins once again. It's exhausting wanting to believe that you're the one for me. We keep fighting for things to work when we're simply not made for each other, no matter how much we want it to be the reality. The sad part is that deep in our hearts, we've always known. We were both in denial because we were and still are so insanely in love with each other. We always hope to end it but ironically still keep being a part of each other's lives even just as friends. We're too important to one another to just leave. Now I realize we have to.
ADVERTISEMENT - CONTINUE READING BELOW
We can never be just friends. We will always want something more. It's either we're together or we're completely out of each other's lives. We can't achieve the balance. We've tried that too many times already that it's stupid to try again. So that just leaves the last option. We have to stop being a part of each other's lives. I don't want to, but this is how it was always supposed to end. I just wish it were easier. It's so difficult to quit you when I'm still in love with you.
I can't even put into words how it's tearing me inside to even fathom a life without you in it. I will soon be living a life where we will never do the things we've grown to love and cherish. We're never going to have our late night hugot sessions. We're never going to go crazy over Harry Potter. We're never going to talk on the phone until daybreak, laughing so hard we're already crying. We're never going to marathon an endless stream of cheesy romantic comedies. We're never going to take those long walks in the afternoon or ride our bikes together. We will no longer have lazy afternoons just playing cards or reading books side by side or just quietly read at our favorite coffee shop. We're never going to slow dance in the middle of the street. None of that is ever happening again. All I'll be left with are memories that will one day disappear into nothingness.
ADVERTISEMENT - CONTINUE READING BELOW
I still have a million things to say but I'm afraid this is already too long. So I guess this is my goodbye. Thank you for everything. I still can't believe I was lucky enough to call you mine even if it was just for a little while. I just really hope and pray you don't hate me for this. I only have one wish. Please don't pretend I was never a part of your life. Please look back and see all the good memories without a single trace of regret. Please know that I will always think of you fondly. I could never regret you. You will always be my favorite lesson. Finally, please know that I did love you, that I do love you, and that I will always love you.
Got your own story to tell? Drop us an email at candymagazine @gmail.com! We'd love to hear what you have to say. If you're lucky, you just might get published in this space, too! Please indicate if you want to remain anonymous. We're also looking for artwork and illustrations to use with the stories, so please send some in if you want to be featured!
ADVERTISEMENT - CONTINUE READING BELOW