Features
An Open Letter to the Girl Who Thinks She's Not Enough
Understanding your worth is understanding yourself.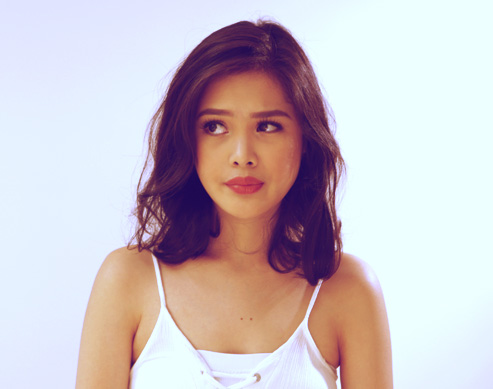 PHOTOS Mark Jesalva
In the days that we've lived, and those that we have yet to live, there will always be moments when you feel crushed and destroyed, discouraged and afraid. You feel it now, as if the world has somehow collapsed on you, and you're at that point where you feel it would just be easier to lay down on the ground and stay there. You say to yourself, "What purpose is there to lift myself up? What worth do I have to make other people appreciate me? What reason is there for me to even try?" Nothing, not even yourself, seems enough to put you back to reality anymore. You feel like an outlier, you feel like you don't belong.
What is it that even makes us undermine our self-worth? Personality? Appearance? Social circles? We're all well aware of these standards, but do we really need to look at ourselves from another person's point of view? Should we really disregard what we think of ourselves? What YOU think of YOU?
ADVERTISEMENT - CONTINUE READING BELOW
READ: Very Important Lessons We Learned from the Disney Princesses
You have to understand that your mind will move from thought to thought—it will make you think one thing, then another after a while. It has a strong ability to convince you to belittle yourself. Listening to your mind will make you compare yourself to others, and once you do, you won't be able to feel good about yourself anymore. You will feel as though every effort you make doesn't count; you will feel as though you're not enough.
At times when you do feel unworthy, you must look back and realize that you are only human, and that feeling belittled is a natural thing. However, you shouldn't let this affect you. You are who you are, and nobody can and should change that. Beautiful or not, good or bad, right or wrong, you are what you make of yourself. You are what you make of these words.
When you compare yourself to others, you are looking at what has been—things that have been accomplished, things that have been acquired. When you hear their ambitions, you weigh yours on a scale, and think of a way to match, if not exceed theirs. You focus your attention on the things that are out of your control—things that have already been done and those that we don't know of yet, when in fact you should be looking at the present. Instead of putting the blame on yourself for not being where you want to be, think of where you are right now. Think of your progress. Think of how to utilize every obstacle you have gone through and will be facing. Cliché as it may seem, you must live in the now. It is only through this that you will be able to accept what has been, concentrate on what is, and anticipate what will be.
ADVERTISEMENT - CONTINUE READING BELOW
READ: You Deserve Much Better
I believe that if we're bound to fulfill one real purpose in life, it is to live your true self. To live your true self is to live your destiny—it's to live with what YOU have and what YOU make of it. Whenever you lose confidence in yourself, don'tt use other people's perception of you as a basis for change. Instead, reflect on who you believe you are and what you are capable of. You can't hate who you are for other people, yourself even, to love you. Understanding your worth is understanding yourself. The only way for you to feel good enough is for you to truly accept who you are and for you to label yourself the way you want to be. Find your light and stand out. You are more than enough.
It could very well be one of the world's largest volcanoes.
From consistently badmouthing another friend behind their backs to making snide comments sneakily disguised as compliments, here's how to deal with a tricky friendship.
From sisig to bulalo, the North has a lot to offer.
Even college students like us can apply for freelance creative jobs while we're still going for that diploma!
These simple practices, when done consistently, end up being worth a lot.
It can actually *shatter* your cartilage.
Bordeos becomes meat of online talk while helping out in family's meat business.
From her gowns down to the décor and food!
Trish is part of Candy Rookies 2020, a group of influential and aspirational college students handpicked to represent #GenerationCandy in the year to come.
The more ~chill~ spots around UST might be more of your scene.
Bea is part of Candy Rookies 2020, a group of influential and aspirational college students handpicked to represent #GenerationCandy in the year to come.
This list compiles the city's tried-and tested music recording studios you'll want to check out.