Features
An Open Letter to the Girl Who Denies Her Feelings
Should you continue hiding it, or is it time to face the truth of how you feel?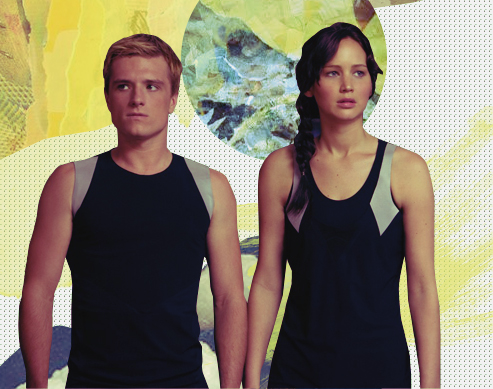 ART Trixie Ison, PHOTO Lionsgate
You probably constantly ask yourself, "Why did the universe choose to torture me?"
Torture by taunting you with his perfect smile when he talks to you, his eyes that sparkle when he laughs, with his gentle touch when he wants your attention. His presence, his perfection.
"Why do I have to see you all the time? Why do you have to be so amazing? Why can't I resist falling for you?"
It's torture. Because you don't want to feel this way. You're in denial and you want to stop the feelings but you can't.
There are a lot of reasons to be in denial. There's the fear of rejection. If you're perfectly great as friends why would you take away that comfort? You're close already, you don't need anything more because if he doesn't feel the same way you'll forever be awkward. You can't risk not being friends with him anymore because that will make everything worse. Either way, you don't have to be in a relationship to be happy with him so why does he even need to know, right?
ADVERTISEMENT - CONTINUE READING BELOW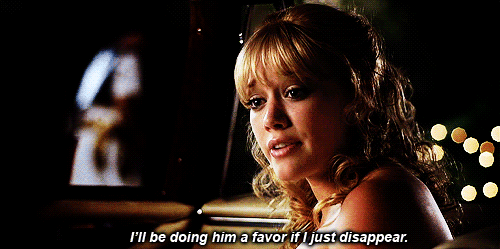 via giphy.com
CONTINUE READING BELOW
Recommended Videos
Maybe you're not ready to be in a relationship so you prefer to just ignore all the signs. Okay, he's cute, but now you have to focus on school or your family. You don't have time for love or boys, so it's better to just not feel anything at all. At the same time, all the feelings will just ruin the momentum you already have and distract you, right?
ADVERTISEMENT - CONTINUE READING BELOW
Then of course there's the fact that you might have just come from a relationship that you're still not completely over. Whether it was a bad break up that you don't want to experience again, or the fact that you're just plain not ready to date again, you feel like it isn't a good time to fall back in love. He's probably just a rebound and you probably don't even think you'll last if you tried, right?
After all, commitment is so much to ask for. You could be afraid of it—having a boyfriend, being a girlfriend, having to be there for him and make time for him. You shouldn't crush on anyone else, and you'll end up having to meet his family and you just can't take the pressure of being that for someone now. You can't like him cause you just want to be independent and you're completely comfortable with being single, right?
ADVERTISEMENT - CONTINUE READING BELOW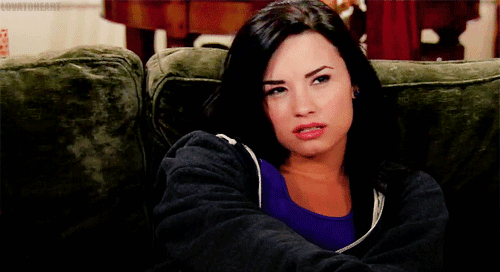 via giphy.com
But what if you're wrong? Denying your feelings is a tough challenge. Every day you have to resist what your heart wants. You'll have to look him in the eye and force yourself to stop thinking about how cute he is. You have to see him flirt with other girls and just grin and bear it because you're afraid. Because you don't want to believe you like him.
ADVERTISEMENT - CONTINUE READING BELOW
Don't be afraid, because there are so many other possibilities that could happen if you just be honest with yourself and with him. If it's just a little crush maybe it's easy to hide, but when you know that he's the only thing you're thinking about day in and day out, it becomes hard to resist.
It's always a tough decision to make because there's always the threat of you getting hurt, but time heals the heart. To know at once and then to have time to move on is easier than hurting everyday trying to forget what you truly feel.
If it's because you're too busy, you never know, he could be a great support system for you. Maybe he'll understand you and you'll have someone new to look to who'll be there for you. At the same time it's added happiness too.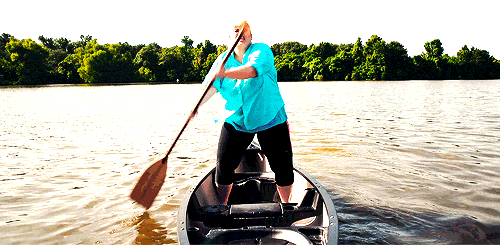 via giphy.com
ADVERTISEMENT - CONTINUE READING BELOW
If you're afraid that it'll be just like the past then maybe you should give it more time, but don't completely shut your heart out. Talk to the guy, make sure he understands how you feel. You'll need to move on and really fully heal, but you can't do it all the while carrying the problem of the denial with you.
And of course if it's just that you're not ready, than maybe it's time to take a chance. You don't have to jump into a relationship automatically after you admit to yourself that you like the guy, but opening yourself to the idea of being in a relationship is already a good start. You'll grow up and be in relationships in the future so maybe you should start overcoming that fear? There are so many more fun experiences when you're in a relationship that you might just not know about yet.
ADVERTISEMENT - CONTINUE READING BELOW
Maybe, just maybe, it's time for you to face the facts—you're in love with him. Maybe it's time to do something about it!
Got a story to share? Send them to us at candymagazine @gmail.com and you just might see your work published here. :)
It turns out, she was pregnant when she walked down the runway for various big-time designers.
"I was failing Interior Design and was so close to getting kicked out of UST, so English Language Studies was a lifeline. I took it."
Because we still can't get over Son Ye Jin and Hyun Bin's confirmed dating status!
Love anything with strawberry flavors?
They're proof that it's okay to follow your own timeline for success.
It's called going green on the internet.
The country might follow price increases in the US and other territories.
Aside from being the perfect anthem for broken hearts, the song is also gaining attention for its supposed backstory.
If you're thinking of leaving WhatsApp.
From The Candy Bulletin Community