Features
An Open Letter To The Girl Who Always Feels Out of Place
Because it's tough not feeling like you belong.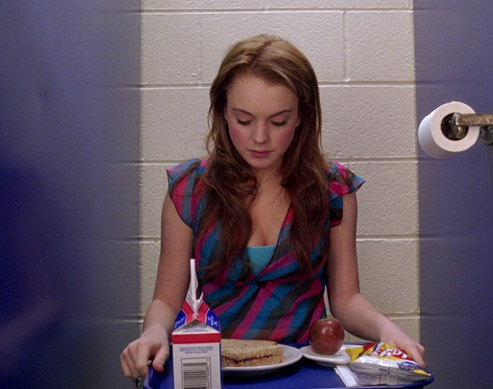 PHOTO Paramount Pictures
You're laughing along at a joke you don't understand, smiling anyway because you don't want to come off as rude. People nod and walk away when you tell them about a new book you're currently so invested in. They acknowledge your presence from a distance but only occasionally invite you into their conversations. Everyone else seems to have so much fun and are all so comfortable with each other's presence, as you sit at the corner with your earphones plugged in as you eventually shut the world out and enter your own little space so distant from reality.
You've been told that you should smile more, try reaching out to other people more, be a little bit more positive; to just simply be more and go out of your comfort zone. You agree with what they say and you definitely think you should try new things every once in a while, but you're tired of hearing the same things all over again. You're tired of people telling you to be someone you're not. You're tired of constantly being pressured to let people in when they won't even give you even the slightest interest. Don't they have anything new to say this time?
ADVERTISEMENT - CONTINUE READING BELOW
CONTINUE READING BELOW
Recommended Videos
You seek refuge in your room, your own private, comfortable space You'd much rather stay there, where there's no one around to make you feel so isolated and judged. From books to music to movies, you can identify so well with these well-rounded protagonists from these works of art, thereby understanding them in a way that you think the people around you don't seem to. You feel a rush of joy and adrenaline once someone does show interest in the things you love to do, but eventually become disappointed when they've found other people to share their interests with. It seems like everybody's so busy with everything and you're stuck at a point in time, keeping quiet instead and wishing you could slowly excuse yourself, or even sometimes, disappear into your own quiet, private refuge. It feels like, once again, that you are alone.
ADVERTISEMENT - CONTINUE READING BELOW
But the thing is that you are not. You are not alone in your journey and you are most certainly not alone in this life. It doesn't matter how many people there are in your life, but what matters is the fact that there are people in your life. You are not the only person who feels alone, misunderstood, and at the wrong place at times. You are not and never alone.
You will find your place. It may not be where you are right now, and it most certainly won't always be right where you want it to be, but you should always remember, again and again, that you are never alone. You should never forget that you are not the only one who's struggling to find your place in this world and are definitely not the only person who has experienced feeling so misplaced before.
Cliché as it may be, but you should never try to change just so you can belong. You may not be other people's cup of tea, and other people may not be to your liking, but you should never force yourself in a situation you don't want to be in. People will learn to appreciate your beauty and kindness and you will learn to become a better version of yourself in due time without having to give in to the pressures around you. All good things take time and so should you.
ADVERTISEMENT - CONTINUE READING BELOW
Whether it's all in your head or you are able to observe on a daily basis, you should give yourself a chance and a little bit of credit every once in a while. You may want to give yourself a shot and get out of your comfort zone, but remember that you should do it for yourself and without having to hurt other people in the process. They are human too and might also be going through the same thing. You are your own person you are the choices that you make, and these choices should always make you a better person for yourself and for people who just might feel the same
way too.
Got stories to share? Tell us in the comments or send them over at candymagazine @gmail.com and you just might see them published here. :)
She's playing the role of Star Vixen!
I didn't know I needed this until it came out...
They share tips and stories of their ups and downs to motivate you throughout the process.
Bookmark these fashion formulas to make the most of your one-piece swimsuits all year round!
Put these titles on your watch-list.
A capsule coffee machine for P2,999? Sulit!
It takes five people to make one!
See how this homeowner carved out an office space in his tiny bedroom!
His tweets are forever benta!
Big Boss is back-now as a pilot slash space debris salvager and a lawyer slash Italian mafia consigliere!
She found out about the casting call through Facebook.
From The Candy Bulletin Community