Features
An Open Letter to the Ambitious and Overachieving Girl
If the song you relate to the most is Sharpay's "I Want it All"-whether or not you're into Broadway-this letter's for you.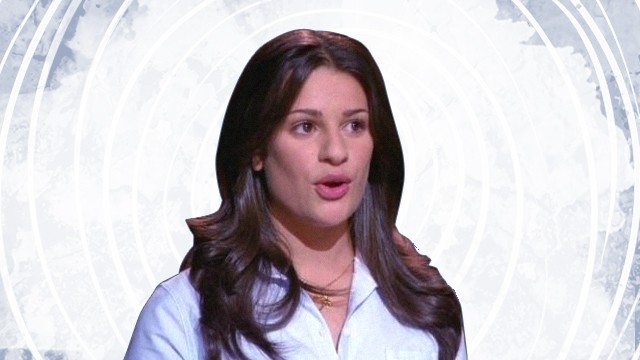 ART Trixie Ison
You might not be one of those prodigies who came into this world as a living, breathing genius. Whoever you are and whatever you've achieved so far in your life was a result of hard work and determination. You've always had your eyes on the target. There may have been no other option for you, and you're proud of that.
As one of those people, there were so many things I had to learn the hard way. Being ambitious, you tend to say yes to every opportunity that floats your boat. Maybe you think that opportunities can only pass by your life once in a blue moon, so you take, take, and take. It's true that some opportunities, when you let slip, won't ever come back. But you have to know that sometimes, that's okay. Sometimes, you have to learn to say no, because in the end, quality will always beat quantity. Always choose the opportunities you say yes to. Don't just blindly grab on to everything. You're human too, so don't beat yourself up when you let go of some opportunities in life.
ADVERTISEMENT - CONTINUE READING BELOW
If you're both ambitious and an overachiever, you should brace yourself for a lot of disappointments in life. Just don't let this eventually define who you are. You are not a loser. Maybe some people might tell you to lower your standards and expectations so that you won't get easily disappointed... but don't. Hope for the best, and expect the worst. This means that no matter what, you should always remain positive. But never let your confidence ruin your sense of humility. One thing I've learned is that the higher you dream, the greater you'll fall when you fail. It's going to hurt a lot worse. So what do you do? Pick yourself up. Cry if you have to. Think about what went wrong and what you should do in the future, then move on.
CONTINUE READING BELOW
Recommended Videos
Perhaps you've grown used to the idea of having to sacrifice. The good thing about being an overachiever is that you tend to have a lot of self-discipline. You know what you want, and you make the necessary steps to get what you want. When you want something, you'll never settle for mediocrity or anything short of perfection. But you will inevitably have to face moments wherein you'll have to choose between important matters. Moreover, I find that there is something extremely important that every person should realize: The things you should never give up—family, values and health. There wouldn't be an ambitious and overachieving girl in the first place without your family, so give them the respect and priority they deserve. If you have to let go of opportunities for them, do it. On the other hand, there is no point in success if you lose sight of who you are. Never sacrifice your humanity. Never compromise the goodness in you. Last but not the least, when it's finally time to reap the benefits of your hard work, all those years of hustling will just go down the drain if you get sick. This may sound trivial to you, but health is something that people often forget and take for granted, and the effects can be heartbreaking.  
ADVERTISEMENT - CONTINUE READING BELOW
When you want something, you'll never settle for mediocrity or anything short of perfection.
One last major thing that you will have to face is judgement. We all do. But what makes other achievers more successful is that they don't allow others' negativity bring them down. People will think you're intimidating and arrogant. They misunderstand your passion and mistake it for cockiness. Prove them wrong. Go an extra mile to show them that you're human too. Don't babble on and on about the competition you're getting ready for or that B+ you cried over the other day. People will also think that you have it easy, and you and I both know that it is far from that. Every single time, we put in our 200% to get what we want and get where we are. They don't see those 9 times we fall down on our face. They weren't there when we cried out of frustration and disappointment. People, unfortunately, just see that one successful attempt. You can't explain and defend yourself from everyone that has this kind of ideology, so don't let this affect you. We are fully aware of each drop of sweat and tear we have shed for our dreams in life. So what ultimately matters is that you know what you went through to get where you are, and where you will be in the future.
ADVERTISEMENT - CONTINUE READING BELOW
It's never too early to start being more concerned about finances.
Most of them stayed here for awhile to study English.
These legless seats make great accent pieces for small spaces.
Give these films a try as you move through this stage in your life.
Some had college majors totally far off from music.
The result is absolutely hilarious!
For that authentic overexposed + grainy effect!
Like most fashion enthusiasts, Lexy dreamt of making her own clothes.
Your dye job will be your little secret!
The construction of her new house will start this year.
From The Candy Bulletin Community