Features
An Introvert's Guide to Making Friends
It's not rocket science!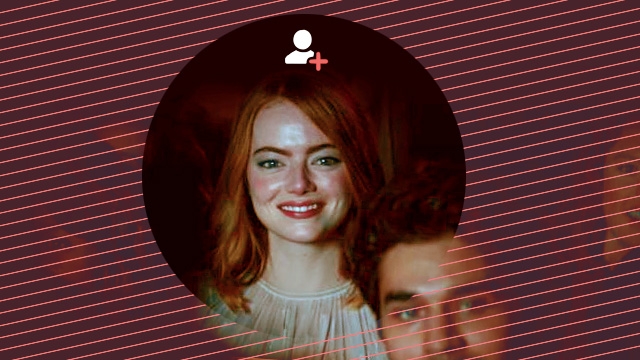 IMAGE Summit Entertainment ART Clare Magno
All introverts have been there before. No matter how much you despise any situation that requires maintaining eye contact with strangers until they finally come up and talk to you; somehow, as if the universe is mocking you,you always find yourself in the middle of some social gathering. And no, no matter how much you love playing with the party host's cat in the kitchen; sooner or later you'll have to step out and interact with ~*actual people*~. Don't search for the nearest exit just yet because we're here to help you make new friends even if you are an introvert by heart.
Say hello first.
Easier said than done, right? This may be the most difficult thing to do for an introvert but once you go past this hurdle, everything will be a breeze. Just think about it this way, that person across the room is just waiting for you to say "hi" so throw all your doubts out of the window and just go for it! Once you've broken that awkward wall you'll realize that the hard part is over.
ADVERTISEMENT - CONTINUE READING BELOW
Go online.
We know we've been bugging you to go offline from time to time but the internet is not all bad. You can actually use social media to your advantage when meeting new people and making new friends. Join groups based on your hobbies and interests so you can meet people you're sure to click with. Just be careful of stranger danger; be cautious when sharing personal information with people you meet online.
Don't overthink every little detail.
Overthinking possible conversation topics is the greatest downfall of every introvert. Don't pull your hair out when there's awkward silence because sometimes,having dead air is really part of a friendship's organic progression. We know you're scared of messing things up but there's also nothing wrong with just letting a friendship take its course.
First things first, be the realest.
Be genuine. Show that you're really interested in getting to know someone but not to the point that you'll come off as a fake. Being your true self every time will attract the right people in your life. Don't be afraid to bare your quirks for they are the most interesting things about you!
ADVERTISEMENT - CONTINUE READING BELOW
Take your time.
Don't feel bad when your attempts to make new friends fail. You are not meant to click with everyone and not everyone out there is meant to ~*get*~ you. It's just a matter of finding your people; trust us they are looking for you too.
We know how stressful making new friends can be for introverts so we want you to take as much time as you need. Don't feel pressured to go out of your comfort zone in one go; take it one step at a time and before you know it, you're already on your way to becoming a social butterfly.
We can't handle this breakup!
For days when you need an instant outfit inspo that's still campus-appropriate.
It could very well be one of the world's largest volcanoes.
From consistently badmouthing another friend behind their backs to making snide comments sneakily disguised as compliments, here's how to deal with a tricky friendship.
From sisig to bulalo, the North has a lot to offer.
Even college students like us can apply for freelance creative jobs while we're still going for that diploma!
These simple practices, when done consistently, end up being worth a lot.
It can actually *shatter* your cartilage.
Bordeos becomes meat of online talk while helping out in family's meat business.
From her gowns down to the décor and food!
Trish is part of Candy Rookies 2020, a group of influential and aspirational college students handpicked to represent #GenerationCandy in the year to come.
The more ~chill~ spots around UST might be more of your scene.