Features
An Introvert's Guide To Enjoying The Crowd
Yup, it's totally possible.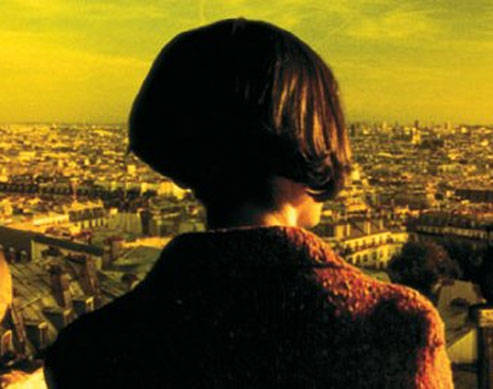 PHOTO Miramax
Perhaps you're the kind of person who likes books more than people. And as much as it's tempting to lock yourself in your room to avoid social interaction, you have to admit that you do have some social needs. Before you let your anxiety get you first, here is a little guide for you on how to survive and even enjoy being in a crowd.
Don't force yourself to be an extrovert.
You may think that the only way for you to survive a crowd is to force yourself to be an extrovert. But that's not necessary. Remember that being introverted isn't a flaw so if you feel like hanging by the edges for a while and giving yourself time to observe then do so. Who knows, maybe you can spot a couple of fellow anxious introverts hiding in the corners as well.

Acquire your target.
Introverts are known to be more comfortable during one-on-one conversations. If that's the way for you to have fun, then by all means find a person you can talk to and strike up a conversation with. And yes, you do have to participate in small talk. Although small talk seems mundane for the introverted, you just have to pay attention and endure it until you find a common ground. And when you do, dive in so you can geek out together. Friendship points +10!

Participate.
Introverts are usually observant so you can use that to your advantage. With so many things happening around you, you have more things to go all existentialist about. But since you're part of the crowd, try joining a group and just be present. You don't necessarily have to throw in jokes, but when they do ask your opinion, speak up. We all know that introverts have something to say, they just don't say it much.

Recharge.
Yes, you're actually socializing! And yes, it gets overwhelming especially for you who can only take so much. When you feel like you're draining yourself too much, then maybe it's time to recharge. Give yourself a couple of minutes of alone time. This is actually better because your weariness might show when actually interacting with people. So recharge for a bit, reflect and do all the introvert things you have to do then go out with your chin up, socialize, survive, and thrive.
So go out and try living out of your shell. Don't forget to let us know how it goes!
Aside from electricity and water, here are some essential subscription services you can divide among you and your dormmates.
#TalaNation on a different level!
Showing vulnerability doesn't make you less independent.
I was young, supposedly halfway through my first college degree, working several side hustles to pay the bills with zero savings.
You don't have to splurge a lot on an expensive model for its high-quality camera to get started with vlogging.
Straight from Lana Condor and Noah Centineo, no biggie!
Just like in your darkest times, your college friends were there with you during the best days of your life.
Pasig City government aims to allow more scholars to have free tuition and higher incentives.
The last remaining speakers of a dying language wanted help to preserve their heritage.
The Big Bad Wold Book Sale is back for its third year!
Unti-unti ka na ngang nakaka-move on, nagkakapera ka pa.