"Boring," "anti-social," and "lame" are just some of the words people use to describe an introvert. Meanwhile, extroverts get "over-eager," "loud," and "needs attention." Here's hoping a "peek" into their heads can help change the stereotype. (via quietrev.com)
In Marti Olsen Laney's book, The Introvert Advantage, she explains that introverts are more in touch with their feelings and thoughts because when confronted with a situation, the information passes through a pathway that's associated with long term memory and planning.
ADVERTISEMENT - CONTINUE READING BELOW
How their surroundings affect them: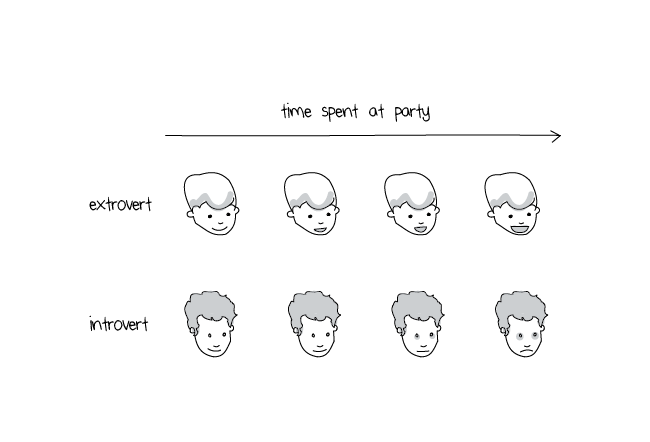 Extroverts need as much stimulation as they can to feel more alert and awake, which is why they enjoy talking to a lot of people. The longer they stay at a party, the more fun they have. Meanwhile, introverts are easily over-stimulated. Since they feel enthused not just by the people but the things around them as well, they get easily spent because of the energy around them.
How they react to situations: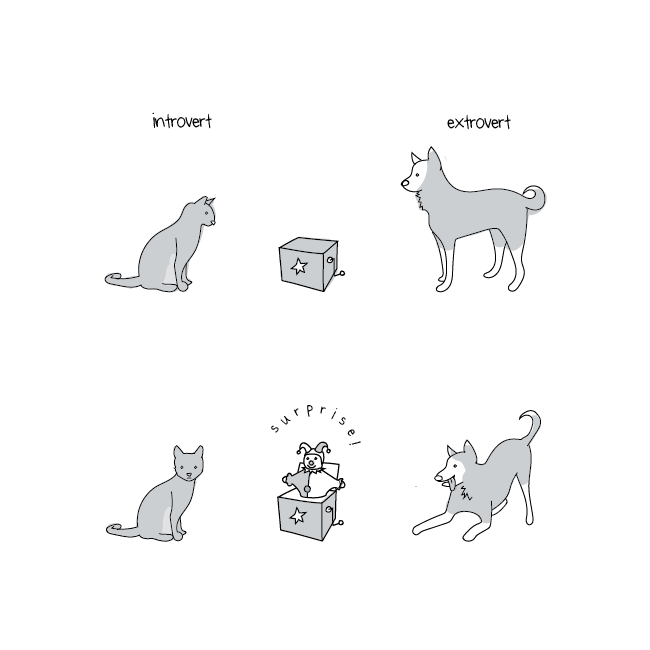 When a tourist guide asks a tour group for volunteers to try something risky, it's usually extroverts who give it a go. Introverts on the other hand feel less excited over a surprise or risk.
These illustrations prove how extroverts and introverts have their own ways of processing things around them. There is no right or wrong way—both personalities go through different processes and coping mechanisms.
ADVERTISEMENT - CONTINUE READING BELOW