Features
All The Ups and Downs of an Almost Relationship
Stuck in that grey area in between official and no labels? Check which side of the coin is for you.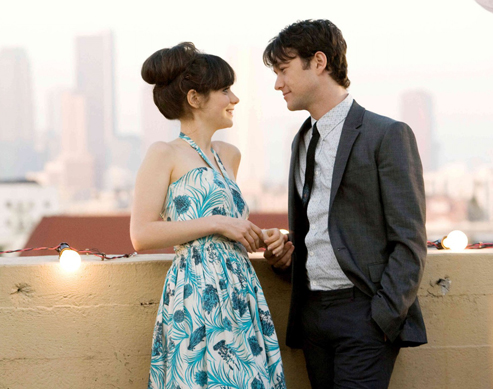 PHOTO Fox Searchlight
He loves you? He loves you not? You love him? You love him not? Maybe you're not sure yet, which is why you want to stay in the dating phase where you can say spend all your time with him, no problems, and still not be 100% committed or expected to be the perfect girlfriend! This is your almost relationship and it has its fair share of ups and downs. If you're in one now maybe it'll be good for you to look at what the two of you are, and see the reason why you're keeping the "almost" in what you and he have.
UPS
Maybe you're just not the relationship type?
1 There's no pressure, if you're not ready.
Being in love, or having a guy, can be all rainbows and butterflies but the moment you include expectations to be a good girlfriend—like having to meet his parents, having to buy him gifts, and consistently go out—and you're not sure if you can handle all that in the relationship. It's not supposed to be stressful or anything to be a girlfriend, but some girls are more comfortable without labels, and if that's okay with the both of you, then why not?
ADVERTISEMENT - CONTINUE READING BELOW
CONTINUE READING BELOW
Recommended Videos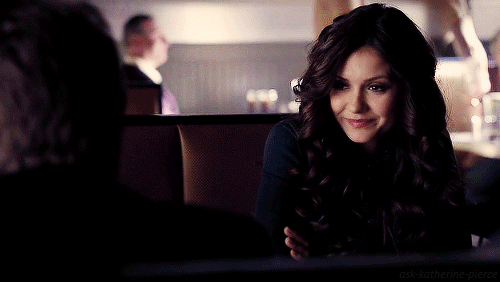 via giphy.com
2 The less commitment, the more freedom.
As ugly as that sounds, sometimes this is a good thing. Again, there are no set rules in an almost relationship. You're enjoying the flirting, but you don't have to stress out about him every second of your life because you're still in your happy phase. If you're not officially together, there's less guilt when you're crushing on another boy, or if you and he argue, there's less on the line.
ADVERTISEMENT - CONTINUE READING BELOW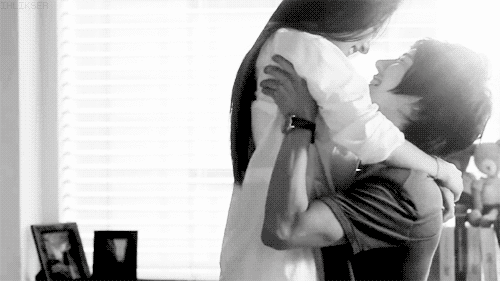 via giphy.com
One of the best things about the almost relationship is when you're doing things that he might not like and you feel guilty about it after. That's when you know that maybe it's time to step the dating up a notch to an actual relationship.
3 If you decide to leave, it will hurt less.
ADVERTISEMENT - CONTINUE READING BELOW
Without the pressure, without the commitments, face it—you may just be in it for the feeling of joy and kilig when you're with him, or the attention he gives you. Sometimes the love in an almost relationship might be superficial, because you never really get to test the waters of actually being with the person seriously. Look at the ugly truth, when you realize that maybe the almost relationship isn't working out for you, there's less pain and hardships because either way, you weren't a couple, really?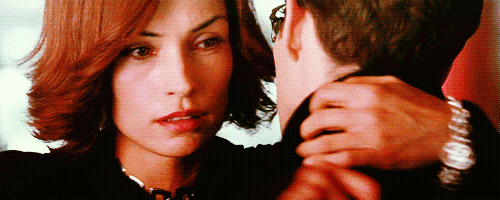 via giphy.com
ADVERTISEMENT - CONTINUE READING BELOW
DOWNS
But there's nothing worse than regret.
1 There's magic in a relationship you don't get to experience.
If you love the person very much, sometimes it's frustrating that you aren't a legit couple yet. Even if you're scared to be someone's girlfriend, you have to admit that it's nice having someone who can call you his and you can call him yours. Maybe dates would be much sweeter because you can envision a future together, or you can release all your stress and problems to him and he'll really be there to listen because you need a boyfriend who cares for you so much. There's more pressure, yes, but there's also a pay-off that you won't understand until you remove the "almost" in your relationship.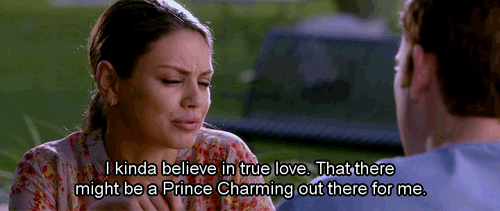 via giphy.com
ADVERTISEMENT - CONTINUE READING BELOW
2 It's more frustrating trying to find out your actual status.
Every girl in an almost relationship who is serious about it, knows this and hates it! You're not official but you see each other every day, you text him every minute and you dream about his face every day. You don't have any commitments, but you don't know whether or not you can date other boys because he'll feel bad if you do. You feel obligated to go out on dates with him over your friends, but he's not your boyfriend. It's really an irritating grey area and you'll always find yourself in situations where you're not sure if it's okay to put yourself first because either way you're not a couple and there shouldn't be any expectations, or to put him first cause well you do like or love each other. It's all really confusing.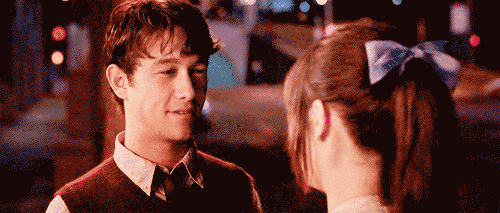 via giphy.com
ADVERTISEMENT - CONTINUE READING BELOW
3 When he leaves, it will hurt more.
The thing about every almost, and even real, relationship is that it's the work of two people, not just you. You can't control what the other person is feeling and sometimes when you're at your ultimate high with him, you wouldn't know if he could possibly be falling out already. Label or no label, you still give a piece of yourself to him, maybe with the hopes you'll become more than just this almost, or maybe just for the moment. The lack of commitment is a risk that you have to take because he may or may not be expecting the same things you are.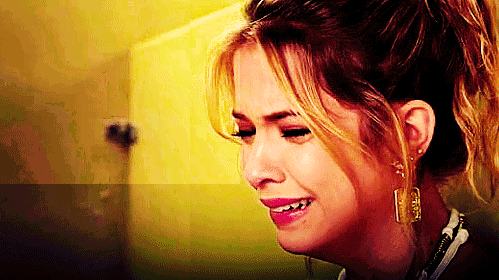 via giphy.com
ADVERTISEMENT - CONTINUE READING BELOW
It's hard to have an actual sit-down talk with a boy where you explain all your feelings and lay down what you want and need as you become almost boyfriend and almost girlfriend, but this is important because you have to know these things to avoid painful and abrupt endings.
Think about your almost relationship, what it is and what it could be, and find out if you want it to be more or if you're happy exactly where you are. Because sometimes there's a good side to your almost—you almost had a relationship with a guy who was actually a jerk. You almost kissed a guy who would eventually leave you for someone else. But that it can also be bad—you almost became the girlfriend of the man of your dreams. You almost admitted to him that you love him, but he was gone before you knew it.
ADVERTISEMENT - CONTINUE READING BELOW
Are you in an almost relationship? Just tweet us @candymagdotcom or leave a comment below, let's talk!
Have you ever heard of the *Off-Facebook Activity* tool?
At The British School Manila, students use social media to foster a sense of belonging.
Here's a little throwback that will make your day!
The security issues detected "may have been actively exploited" by hackers.
"No matter how hard we tried to make it work, it wasn't meant to be."
Take your pick from this list of self-care apps and mood trackers.
It's happening in stores and online!
It isn't an easy feat even for the regular students like us.
In case you're curious about what kind of jobs are currently available in the market.
For when you're feeling adventurous.
You can spend Happy Hour watching the sunset!
From The Candy Bulletin Community