Features
All the Feels: If You Could Talk to the Future, What Would You Say?
What would you tell the future you?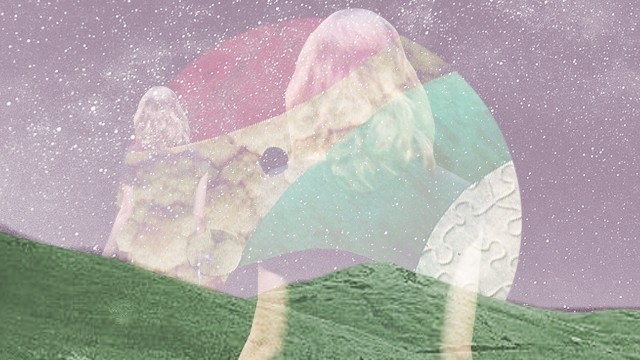 ART Trixie Ison
We write to old loves, to our biggest regets, to mistakes we wish we never made. But there's also a part of us that hopes for something bigger and better and we send our wishes into the unknown, to the future, to tomorrow.
Letter to the Future
We love time capsules but instead of burying these ones under layers of soil and rocks, we decided to keep our letters in our favorite website.

A Letter to My 7-Year-Old Self from the Future
Dear Kindergarten Anna,

You're probably reading this because you found it in your lunchbox during recess. Why do I know this? Because I'm you 10 years later. I know, I know—this sounds too Phil of the Future to actually be real, but hear me out.

To My Future Someone


We never had a chance. I liked you, but you loved someone else. Prettier, smarter, someone I knew you would like. And moving on seems like forever to me. It's hard to pretend I'm happy even when it pains me inside, seeing you with her. I'd always tell myself she's very lucky to have you. And I'm a hypocrite if I say it doesn't hurt, because it really hurts. Like hell.

Advice for My Future Self
I hope you've learned your lesson. I hope you've learned to cherish the person you love and loves you back instead of pushing him away from yourself. Especially when he tries his best to win your heart over again no matter how stubborn you have been with him.

A Letter to My Future Love
I wonder where you are. Have we met already? Are we friends? Are you still in a relationship? Or are you just right behind me, sitting here in the coffee shop? Oh well, I think there are a lot of possibilities. But nevertheless, please promise me one thing. Promise me that the wait will be worth it.
If you could speak to the future, what would you say?
If you could talk to the future, what would you say?
\\\\\\\\\\\\\\\\\\\\\\\\\\\\\\\\\\\\\\\\\\\\\\\\\\\\\\\\\\\\\\\\\\
Get the latest updates from candy!
subscribe to our newsletter!
////////////////////////////////////////////////////////////////
Skip a makeup step with these beauty goodies!
Take pretty notes and study effectively with these tips!
Wait for a love like this. A love that is good to you, for you.
Are you up for this challenge?
Can't wait to see the actual gowns!
The up-and-coming musicians and childhood friends talk about their music, creative process, and why it's important to be woke.
Because when it comes to a great lip game, there's really no need to splurge!
A different language sheds new light on everyday terms.