Features
All About Shoplifting
What happens when teens help themselves to what's not theirs?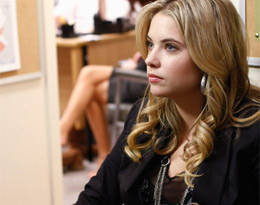 photo courtesy of ABC Family/ETC (Pretty Little Liars)
Crook in the Classroom
Nancy*, 20, received her first cell phone when she was 12. It was the newest model at the time, a Nokia 3210. Naturally, she was excited to own something cool, so she told her classmates about it. Her seatmate, Karen*, asked Nancy to bring it to school so they could put some new ring tones and logos. Even if it was against school rules, Nancy agreed.
Despite all the precautions Nancy took to keep her phone safe, she discovered it was missing at the end of the day. Nancy was sure Karen was the one who stole it—she was the only one who knew Nancy brought it to school.
A few days later, Karen was showing off her "new phone"—a 3210 like Nancy's—that her uncle supposedly bought for her. During the class field trip, Nancy planned to borrow Karen's phone to check the serial number.
The day went by, but Karen never let Nancy hold the phone for more than a few seconds. Fed up, Nancy went to her class adviser who took the phone from Karen. Nancy checked the serial code, and the numbers matched. It was her phone.
ADVERTISEMENT - CONTINUE READING BELOW
Despite being caught, Karen flatly denied she stole the gadget. First she said it was a gift from her uncle, then she said she found it on the floor in another classroom. Nancy eventually got her phone back, but her sense of trust in her peers was shattered. She had never felt more betrayed in her life. Karen wasn't even suspended—her only punishment was a poor conduct mark.
CONTINUE READING BELOW
Recommended Videos
It's all thanks for their common love for making coffee.
They once received a lot of hate for their dark skin, but they rose above it and are now leading the shift in society's beauty standards.
First of all, you will be laughing so hard with each episode. Surprise!
Some important life lessons...
The frustration is real with these dramas!
They also received an award!
They come in five cool colorways!
Coincidentally, Pink Sweat$ got engaged to girlfriend JL Bunny just a day before.
What's more motivating than "studying" with seven Grammy-nominated superstars?
From The Candy Bulletin Community