Features
ABS-CBN's Historic Milestones Through 70 Years of Service To The Filipino
ABS-CBN's history left indelible marks in Philippine culture and society.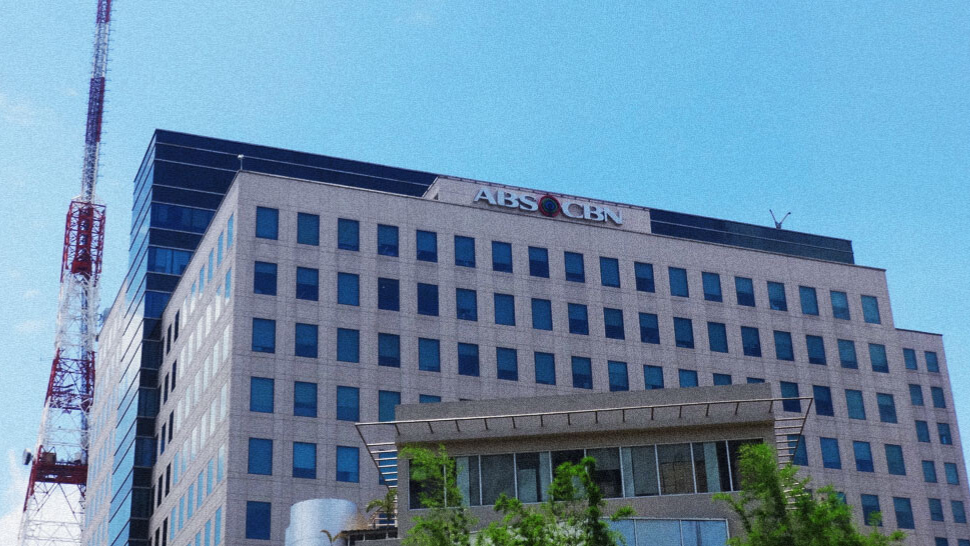 ABS-CBN is one of the few extant postwar organizations that helped revive and rebuild what was left of the tattered Philippine economy after World War II. It traces its roots to 1946 when James Lindenberg founded Bolinao Electronics Corporation or BEC, which became a radio broadcasting company in 1949.
In 1952, Lindenberg partnered with Antonio Quirino, brother of then President Elpidio Quirino, to venture into television broadcasting. They changed BEC's name to Alto Broadcasting Corporation or ABS, with "Alto" being a contraction of Antonio Quirino's and his wife, Aleli's, names.
In 1957, Eugenio Lopez Sr., owner of Chronicle Broadcasting Network, acquired ABS and merged the two companies as ABS-CBN. Through the years, the network has made indelible marks in Philippine history with the following milestones.
ADVERTISEMENT - CONTINUE READING BELOW
CONTINUE READING BELOW
Recommended Videos
The ABS building in Dewey Boulevard (now Roxas Boulevard)
1953
ABS aired a party after setting up a transmitter tower in San Juan and importing 300 TV sets on October 23. Co-owner Antonio Quirino hosted the party at his home in Sitio Alto, San Juan. It was the first television broadcast of the company.
1957
Eugenio H. Lopez Sr., owner of Chronicle Broadcasting Network (CBN), acquires ABS on February 24. He renames the network ABS-CBN.
1961
Eugenio "Geny" Lopez, Jr. (ELJ) links the Visayas to the network with his dream of "Bridges on the Air." ABS-CBN aired its initial telecast of DYCB-TV Channel 3 Cebu on June 14.
1966
ABS-CBN brought color to Philippine television after ELJ forged an agreement between Radio Corporation of America and ABS-CBN to establish the first color TV broadcast in the country.
1967
ABS-CBN became the first network to do comprehensive coverage of the national elections. It aired the first marathon election coverage on November 14. "Halalan '67" aired poll results and updates for 36 hours straight.
ADVERTISEMENT - CONTINUE READING BELOW
1968
For the first time, the network used live satellite transmissions from abroad, giving the Philippines access to international news and current events as they happened around the world. Through satellite transmissions, it was able to broadcast the funeral of Robert Kennedy in June and the U.S. presidential elections.
1969
Photo by NASA
ADVERTISEMENT - CONTINUE READING BELOW
Thanks to ABS-CBN, Filipinos were able to watch the live transmission of the first Moon landing straight from the NASA headquarters. It delivered its "Man on the Moon" coverage, the country's first live telecast of an event via satellite.
1970
The network wanted to bring more color to television, so it expanded color programming to eight hours a week. It became the most "colorful" television station in the Philippines. Until the mid-1970s, it was the only network broadcasting in color.
1972
ABS-CBN and its affiliate stations were shut down and its owners forcibly ejected by dictator Ferdinand Marcos after he placed the country under martial law.
1986
On September 16, ABS-CBN resumed broadcasting.
1987
Five months after resuming operations, ABS-CBN quickly became the number one network in the Philippines after remaining at the bottom of ratings during the forcible takeover of the network by Marcos' cronies during martial law.
TV Patrol also aired its first broadcast.
ADVERTISEMENT - CONTINUE READING BELOW
1988
It isn't an easy feat even for the regular students like us.
In case you're curious about what kind of jobs are currently available in the market.
For when you're feeling adventurous.
You can spend Happy Hour watching the sunset!
He majored in Civil Engineering and wants to build a big home for his family.
As well as students of state colleges and vocational schools.
Maybe get one for yourself, too?
Looks like Anthony Bridgerton will be the focal point of the new season.
Need a bit more scandal and intrigue in your life?
The four universities have released a joint statement.
Yes, a mainstream romance about two Filipinas falling in love. And it's really good.
Find out what the universe has to say about you.
From The Candy Bulletin Community