Features
A Reminder: How Are Your New Year's Resolutions Holding Up?
Have the habit of breaking your resolutions? Here's the secret to keeping them!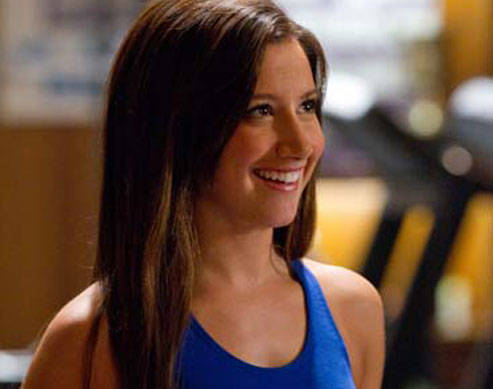 PHOTO The CW, GIFs Tumblr
We're well into the fourth week of January, and we just want to check up on your New Year's resolutions. Still going strong on those goals you've set up for yourself to conquer in 2014? If we're going to be serious about these things, we've got to remind you to keep at it. Here are few of the resolutions we make and the secret to not breaking them.
1. "I will start eating healthy and/or working out."
This usually comes after a satisfying binge, which we end up regretting and start realizing, "Ugh, I need to work out." Instead of promising and saying it aloud (yes, that means tweeting it too), which doesn't really justify anything, set your mind to it. You don't need to go on a full-on gym session, but simply a quick 10-minute walk/jog could be a start. You can then add up the minutes each time. Never go on a crash diet, because for starters, cutting down on meals isn't healthy and you will end up eating more the next meal. Eat three meals daily and cut down on junk food. Go on grocery trips to pick out healthy food and snacks—and you better return those bags of chips, where you found them. It's 100% okay to have a cheat day but make sure that day doesn't stretch out into weeks. Never tell yourself you don't have time to step up your fitness game and know the difference between being busy and making excuses.
ADVERTISEMENT - CONTINUE READING BELOW
CONTINUE READING BELOW
Recommended Videos
2. "I will study harder/aim for good grades."
We said this to ourselves before and over and over again, yet we end up bypassing what we promised would be our mantra for the school year. Who can blame you? Trying to pay attention to lectures, doing homework and the whole idea of school does sound rather boring. So instead making "getting good grades" as your objective, change your goal into something you know will encourage you all the more. If you always have the habit of neglecting studies for leisure, then set your mind to this: If you do all your work during school days, imagine all the leisure time you'll have during weekends? In other words, do it as soon as it's given and you will slowly drop the nasty habit of procrastination. It's a whole lot easier to do it step by step than committing to such a general goal.
ADVERTISEMENT - CONTINUE READING BELOW
3. "I will be more positive."
It's usually easily said than done when you mean looking at the brighter aspect of life. When problems or bumps on the road start coming around, it's most likely you'll end up right back where you started. People often make the mistake of saying "I'll be more positive" and think that it would miraculously happen. They tend to neglect the idea on how they will actually achieve that positivity. The key is actually pretty simple—look for the source of negativity.
Don't like that person on your social media? Unfollow. Do you think "this" or "that" isn't doing any good for you? Stop doing it. Does that anonymous question website bring so much negativity? Deactivate.
We all have something toxic in our lives that bring so much negativity. All you really need to do is get rid of it. It's true when they say that being positive comes from yourself, but that positivity won't be able to radiate in a toxic atmosphere.
ADVERTISEMENT - CONTINUE READING BELOW
"If I don't want to be taken a video of, I don't have to be."
From award-winning actors to top musicians.
Plus other things to know about the video game streamer.
Have you been dreaming of this trendy hair color?
Did you know he starred in a couple of music videos?
And other facts about the student YouTuber!
Ellen Page was originally supposed to star in the film adaptation.
Based on their performance in the licensure examinations.
Save some time with these tricks.
The project is said to be pushing through in 2021.
Tthe Kapuso star also recently ventured into video game streaming.
The twins also disclosed that Mavy is the "boy version" of Carmina, while Cassy is the "girl version" of Zoren.
From The Candy Bulletin Community