Hatin' on selfies? Maybe it's about time we all think about why people post it. In this spoken word Ode to the Selfie performed by Megan Falley and Olivia Gatwood, the women kick off the performance with the words, "If you think it's cool or edgy to hate selfies, it's not cool, it just means you're uneasy about the fact that girls believe they are beautiful." (via HuffingtonPost.com)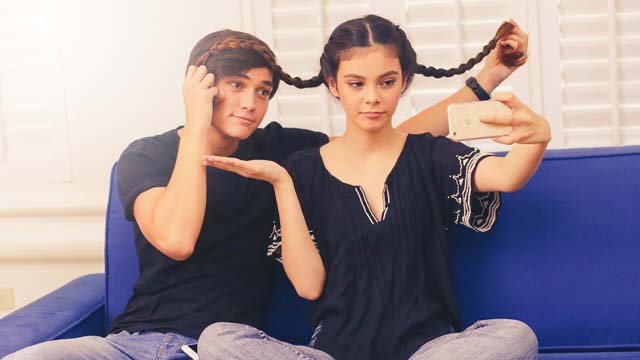 These women beautifully describe how those who take selfies actually just appreciate the features they highlight in the photos they share. Maybe "today you took a selfie from above because that's how God sees you," or "today your iPhone was the Louvre and you are the Mona Lisa," or "today you don't want to be full of anything but yourself."
READ MORE:
From Our Sister Sites: 22 Beautiful No-Makeup Selfies by Celebrities
Is Fish Gape the New Duck Face of Selfies?
12 More Celebs Post Real Makeup-Free Selfies and You Should, Too
Maybe we have a lot of reasons why we take selfies or post them or share them with the world. Maybe we like them, maybe we don't. But we love how Megan and Olivia ended their poem with words we should all ponder upon: "Today you are in control of your own incredible body. Today millions of girls loved themselves in the face of a world that tells them not to. And isn't that tiny revolution enough? And isn't that the greatest revolution of all?"
ADVERTISEMENT - CONTINUE READING BELOW
What do you think of this poem, Candy Girls? Let's talk in the comments. We always love hearing from you. :)