Tippy Go is one of the artists behind the design and humor blog, Googly Gooeys. She is a new mom to a baby boy named Riley, who is her source of inspiration for writing her piece for Summit Books' Letters to my Children. The book is a collection of letters written by 34 different personalities like Lea Salonga, Gary Valenciano, Jesse Robredo, Lance Gokongwei, and many others. Here, she shares a heartfelt message to her son about following a creative path and it's something we can all learn from. Below is her letter accompanied by drawings she made with love.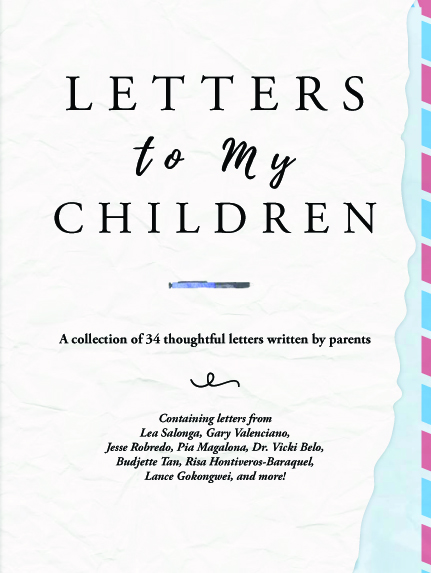 Dear Riley,
ADVERTISEMENT - CONTINUE READING BELOW
You always see Mommy drawing, painting, blogging, and taking photos every single day. I often wonder what goes on inside your mond as you witness me work.
I always tell people that I'm not sure if you'd also like to pursue a creative life. But, whatever the future may bring, I'd like to leave you with some lessons that I love sharing with my watercolor workshop students. The statements may be confined to a single field but the realizations tend to apply to life in general.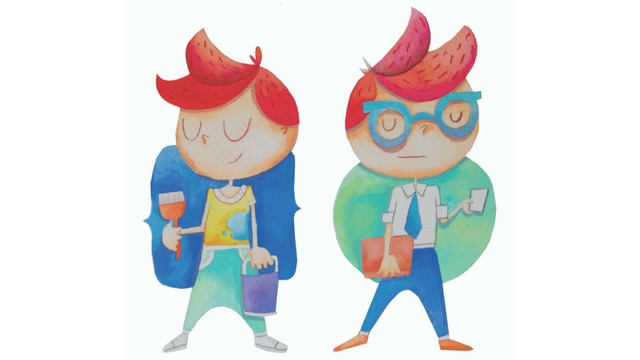 ADVERTISEMENT - CONTINUE READING BELOW
Pencils and Erasers
I've always been an advocate of "Get it right the first time." In doing so, I would always draw with markers instead of pencils. Because of this, my drawings din not evolve as much as they did when I started doing drafts and sketches. With the help of the eraser, I finally learned how to forgive myself.
You will not be able to erase mistakes in real life. The only way for you to grow is to accept the fact that, just as with any form of art, you are perfectly imperfect and you are a work in progress.
Watercolor
A lot of people get frustrated when they can't control the medium. As with so many things in life, there will be factors and events that will be beyond your control. When this happens, learn how to work your way around the medium and be creative enough to come up with a solution.
ADVERTISEMENT - CONTINUE READING BELOW
Finding Yourself and Your Style
We live and thrive in a society. Inevitably, there will always be a pressure to conform. It's not the easiest thing to believe in your own inner voice and vision. When you put yourself or your work out there, there's a feeling that you're baring your soul. It can be a scary thing most of the time. However, remeber that each one of us was built differently. We have our own preferences in terms of palette, strokes, materials, workflow, etc. This in itself already makes us unique. By staying true to ourselves, life will be less about reacting defensively to our environment but more about creating and reimagining the possibilities it can offer.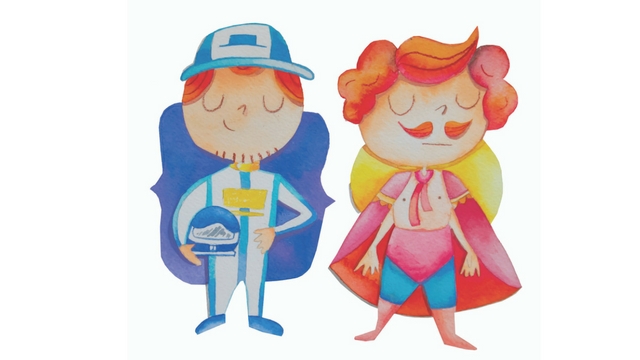 ADVERTISEMENT - CONTINUE READING BELOW
I'm not sure if you'd like to follow in my footsteps. Well, of course I'm looking forward to the day when we can paint and draw together, or doodle on glass windows. However, I must say, I'm just really hoping that someday, you can pursue your passions, too. Also, when the time comes, I'm hoping I will have enough energy and resources to help you along the way.
XOXO,
Mommy Tippy <3
P.S. I want you to become a racer. —Daddy Pong
Letters to my Children is now available in bookstores for only P295.
For updates and more information, follow Summit Books on Facebook via www.facebook.com/SummitBooks, on Twitter via @SummitBooks, and on Instagram via @summit.books