I was fortunate enough to attend the New York Fashion Week this year. It was a dream come true for me to meet famous people in the fashion industry held in Manhattan from September 8-15, 2011. The first day was called Fashion's Night Out, where all Manhattan shops throw parties and fashionistas get a chance to meet popular designers and celebrities. That night I met the well-recognized fashion designer, Rebecca Minkoff. She was so nice and sweet to everyone. I also went to see my favorite Gossip Girl Leighton Meester perform at Tiffany & Co., and posed with some cute male models for pictures.

On September 11, I took the chance to drop by Teen Vogue Haute Spot at Lincoln Center, where I bumped into Nickelodeon actress, Victoria Justice. She was so gorgeous in her simple denim and 8-inch stilettos. She took time accommodating fans' photo requests. I also got to stand beside the YouTube sensations, fashion bloggers, and sisters Elle and Blair Fowler and listened to their interviews with Teen Vogue's make-up and beauty editor. They both resembled Barbie dolls! I love them!

The highlight of my fashion week diary was on September 12, when I was invited by European-based fashion website Fashiolista to a New York get-together, where popular Lookbookers and fashion bloggers attended. One of the guests and the most awaited, Mango's It Girl/Lookbooker/fashion blogger, Andy Torres of stylescrapbook.com came, a girl whose fashion aesthetics and lifestyle is truly inspiring.

The whole experience was a dream come true. I just started as a blogger three months ago and I was recognized by people not only in New York and other states in America but also in Europe. I hope I can inspire girls out there who are dreamers like me, too.
ADVERTISEMENT - CONTINUE READING BELOW
Maridy Quimson is a 20-year-old blogger and fashion enthusiast living in the fashion capital of the world, New York City. She loves traveling and taking pictures of her interests—fashion, people, and events.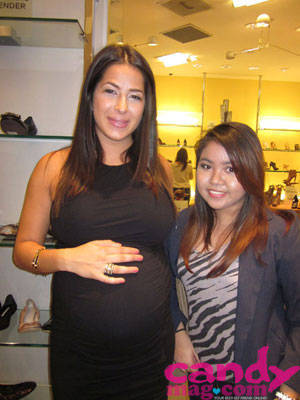 ADVERTISEMENT - CONTINUE READING BELOW