Yes, the world is not a perfectly happy place. Sadly, some people actually get satisfaction from bringing another person's spirits down. As Taylor Swift once put it in one of her inspiring Instagram comments, "This isn't a high school thing or an age thing. It's a people thing. It's a life thing. It doesn't stop. It doesn't end or change." But that doesn't mean that we can't do anything about it.
1 Don't let them get to you.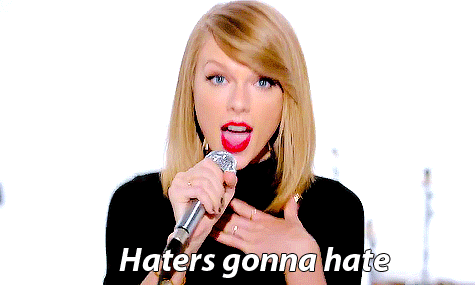 via giphy.com
ADVERTISEMENT - CONTINUE READING BELOW
Keep your cool and remember that caving in will only give satisfaction to your bullies. Their thoughts about you shouldn't really matter because no one knows you better than yourself, so don't let them or their comments change you. Remember that no one should make you feel inferior without your consent. People hate you for being yourself? Then show your individuality even more! Keep your head up high and just shake it all off.
2 Stay optimistic.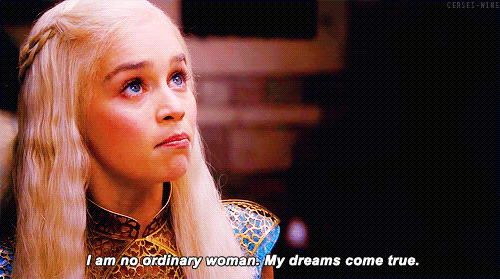 via alvarrojournals.blogspot.com
ADVERTISEMENT - CONTINUE READING BELOW
Always look at the bright side of any situation. You always have the choice to turn things around. Trust us, all it takes is the proper mindset! It's better not to see the people bringing you down as obstacles in achieving your dreams. Instead, use their criticisms to fuel your desire to work harder. We bet you'll be proving everyone wrong in no time!
3 Believe in change.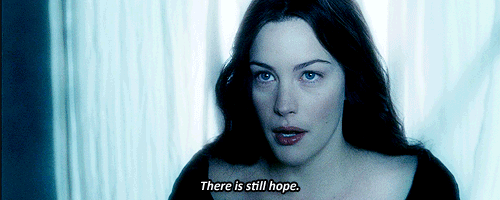 via giphy.com
ADVERTISEMENT - CONTINUE READING BELOW
Some people might be giving you a tough time now but don't stop believing in the fact that people can have a change of heart. Don't hold grudges because it will only turn you cynical and bitter. Never give up on the people who bring you down and most importantly, know how to forgive, because we all deserve a second chance.
4 Surround yourself with people you love.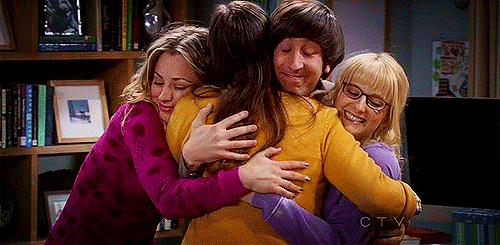 via giphy.com
ADVERTISEMENT - CONTINUE READING BELOW
A solid support group makes everything a whole lot better! Spend time with the people who love and accept you for you. They'll also come in handy just in case you still need to be reminded that you're beautiful, awesome, and that no amount of hating could dull your sparkle.
5 Be brave.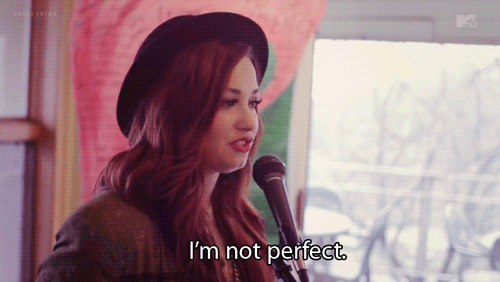 via nicnacnoe.blogspot.com
ADVERTISEMENT - CONTINUE READING BELOW
Know that you have the power to draw the line. Have the courage to voice out how you feel and it could change everything. Also know that in your heart that there is nothing wrong with standing up for what you believe in. Remember, being bullied doesn't make you less of a person so don't be ashamed to speak up. Trust us, a little courage goes a long way!
6 Show kindness.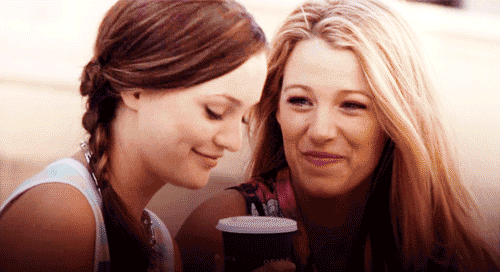 via gurl.com
ADVERTISEMENT - CONTINUE READING BELOW
Neutralize all the negativity in the world by killing people with kindness. Don't fall into the "hate" trap and start showing people how it's done. Instead of focusing your energy on taking revenge, try making the world a better place by choosing not to. Choose love over hate, always. A little more love in the world is always a good thing.
7 Show yourself some love.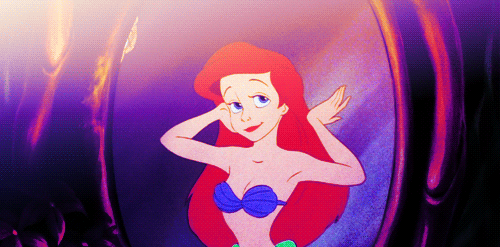 via rebloggy.com
ADVERTISEMENT - CONTINUE READING BELOW
Having people who will try to bring you down is inevitable. Make sure that you love yourself, embrace who you are, and appreciate what you do. Accept your flaws and no one can ever use it against you. Simply know your self-worth and no amount of hate could bring you down!
Are you currently dealing with bullies? Leave a comment and dish with other brave girls or tweet us @candymagdotcom to join the conversation!