As a working student, my day-to-day expenses usually consist of transportation, fees for printing out readings, and food. Among the three things I've mentioned, it's usually food that I spend the most money on. Tired? I'll grab something to eat. Stressed? Time for a snack. Did well in the recitation? I deserve a treat! You probably get where I'm headed with this. 
ADVERTISEMENT - CONTINUE READING BELOW
Last week, Candy challenged me to set a budget of only P100 for my lunch for each day of the school week. To be completely honest, it sounded easy! It meant that I would be motivated to spend less during lunch and I'd have a little extra to save for the rainy days. Studying in Intramuros meant cheap food wouldn't be so hard to find, after all. 
Monday
Personally, I have this philosophy to minimize my spending on the first day of the week because I feel like if I start the week splurging, I'll be overspending for the rest of the week. I had my lunch with my friends at one of the carinderias by the Intramuros Wall ("Walls," as we, Intra people, would call it). 
Lechong Kawali and Sinigang Soup Meal with Rice and Drink - P60 
Avocado Ice Cream from Manong Sorbetes - P20 
ADVERTISEMENT - CONTINUE READING BELOW
Total: P80 
Tuesday
Because I was able to do it once, I felt like I'd be able to do it again. On Tuesdays and Wednesdays, I have to report to the office before coming to school by 7 p.m. During my lunch break, I tried looking for other options aside from the usual ulam and rice combo.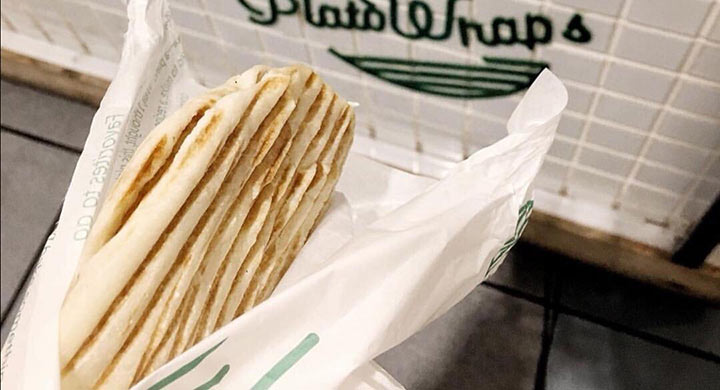 ADVERTISEMENT - CONTINUE READING BELOW
Chunky Chicken Plato Wrap - P65 
Softdrinks - P15 
Fish Crackers - P15 
Total: P95 
Wednesday 
I have to be honest—working AND studying are pretty tiring and made me very hungry. The challenge slipped my mind and I overspent during lunch.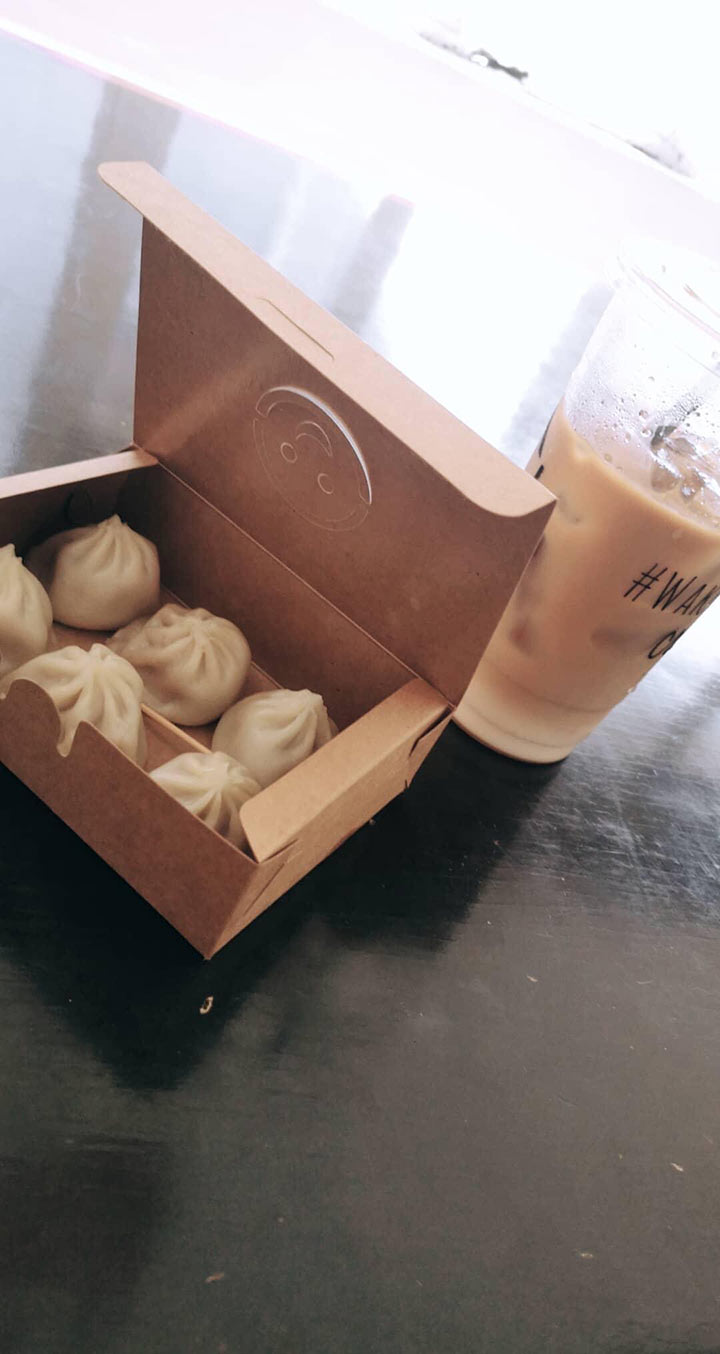 Chunky Chicken Plato Wrap - P65 
ADVERTISEMENT - CONTINUE READING BELOW
Xiao Long Bao - P100 
Strawberry Lemonade - P70 
Total: P235 (I overspent by P135!) 
Thursday
Like Mondays, I spend most of my days in school, so sticking to the allotted budget was so much easier. I also had so much reading to do so I was really determined to eat lunch really quicky and head to the library to do some reading. 
Rice and Chicken Meal from PotPots - P79 
Coffee Jelly Drink - P20 
Total: P99 
Friday
I was really determined to finish the week strong, but lo and behold, the Friday rush got the best of me and I ended up overspending by a few pesos. 
Spam Rice Bowl with Drink - P80 
Chicken Empanada - P25 
Total: P105 
What I learned
While I wasn't able to stick to the set budget, the P100 peso lunch challenge made me realize a couple of things:
First, it's a good idea to set a budget for yourself. Even if you overspend every now and then (like I did during the challenge), it'll help you develop the habit of keeping track of your expenses—making you more in control of your finances. As we get older, we realize that it becomes harder and harder to save up because you'll keep finding excuses to justify your spendings, so developing this habit earlier on can be helpful. 
ADVERTISEMENT - CONTINUE READING BELOW
Aside from that, constantly being busy and under pressure leads to lots of food cravings. Even I am guilty of this. While I'm all for loving our bodies no matter the size, it's also important to watch what we eat and try to incorporate fruits and superfoods into our day-to-day intake (especially with the threat of another virus just around the corner, the best defense is better eating habits.) While taking note of my food intake and spendings for the week, I realized I probably would've spent less if I opted for the gulay options. 
Lastly, being a working student made me understand the value of money the hard way. Whether it's your personal savings or your allowance that you spend on a regular basis, spend wisely and make every peso count.