Features
9 Things Vegetarians are Tired of Hearing
Can you just let us eat in peace?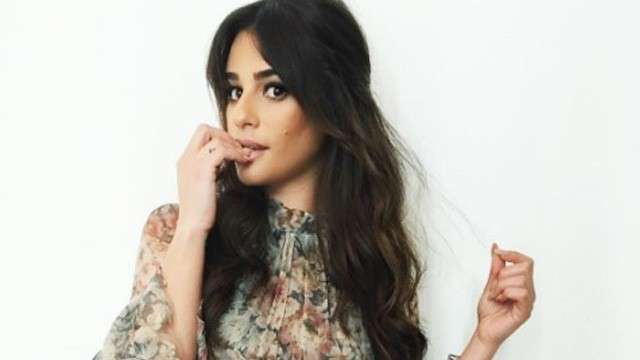 IMAGE Lea Michele | instagram.com/leamichele
Everyone has different preferences when it comes to food. Some like pineapples on pizza, some like devouring exotic food, while some prefer to be vegetarians and not eat meat. Vegetarians have no problems following a meat-free diet, but the people around them seem to have a lot of questions. Below are the things we know vegetarians are tired of hearing.
"What are you going to eat?"
A lot of meat-free food, how about you? 
"Isn't it hard being a vegetarian? I could never do that!"
Not really. Actually, anyone can be a vegetarian if they want to. No one's pressuring you, though.
"Are you trying to lose weight?"
Being a vegetarian doesn't immediately mean being on a diet or wanting to lose weight. And FYI, vegans and vegetarians are different! So nope, I didn't gave up my dairy.
"Do you only eat salad?"
If you see eggs, pizza, doughnut, and cookies as salad. Then, yes.
"Don't you miss eating meat?"
Missing meat is like missing an old friend you haven't talked to for years. It's a nostalgic feeling but I have moved on.
ADVERTISEMENT - CONTINUE READING BELOW
"I was a vegetarian before, I didn't eat meat for three days."
Not eating meat for three days (or so) doesn't make you a vegetarian if you don't fully commit.
"Can I eat meat in front of you?"
Why can't you, though? Eating meat in front of us is not disrespectful. It won't make us crave. Or punch you in the face. LOL!
"You're saving animals, but you're killing plants."
Vegetarians are vegetarians for a lot of reasons. And killing plants is not part of it.
"So you only eat what rabbits eat?"
Is there anything wrong with that?
Do you have anything to add to this list? Feel free to let us know in the comments below!
Truth is, you don't need to spend a lot to achieve the feed of your dreams or build your portfolio.
Now's your chance to give back.
What's 'savings?' We only know 'merch.'
Feel good by smelling good, without shelling out a big chunk of your allowance!
Ward of the bad juju with the auspicious color red and the happy mouse.
Geraldine is part of Candy Rookies 2020, a group of influential and aspirational college students handpicked to represent #GenerationCandy in the year to come.
Looking to sport the long-haired look?
It's actually not an either-or situation.
Here's a list of amazing, albeit fictional, personalities from another world that inspire us to be our authentic selves.
I will have to say that it is by far one the best decisions I have made in my whole life.